Papamoa locals score $333,333 Lotto win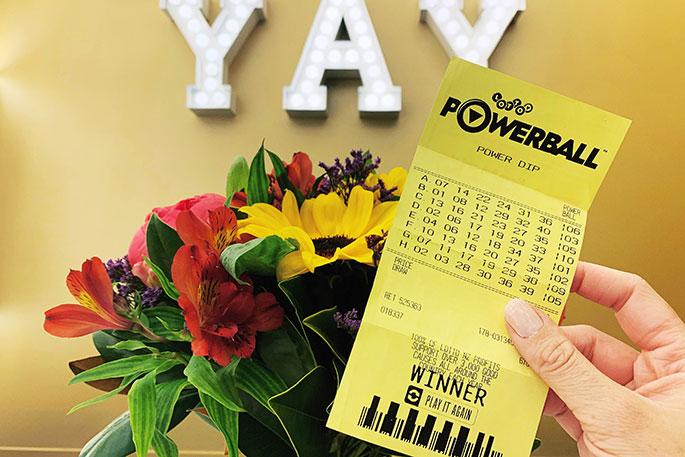 Forget the rugby, a Papamoa family were wide awake on Saturday night for a completely different reason — they had just won $333,333 with Lotto First Division.
The locals, who wish to remain anonymous, were tucked up in bed when they learnt of their late night Lotto win.
"I was scrolling through a news website when I saw that two winning tickets had been sold in Papamoa and one of them was sold at the store I'd bought my ticket.
"When I told my wife it could be us, she didn't believe me and went straight back to reading her book," laughed the man.
Despite his wife's reaction, the man decided to grab his ticket from the lounge and check it just in case.
"As soon as I scanned the ticket on the Lotto NZ App, the screen came up with the words 'Major Prize Winner'. My hands started shaking straight away," says the man.
Running back into their bedroom, the man's wife instantly knew something was up.
"He came bounding back into our bedroom completely out of breath — he was so excited. As soon as I saw his face, I knew we'd won," says the man's wife.
Reading the winning numbers aloud to each other, the couple confirmed that they were in fact the lucky winners they had just read about.
"It was surreal – we just kind of looked at each other in stunned silence," says the man's wife.
Wanting to share the exciting news with their daughter, they both burst into her bedroom to show her the winning ticket.
"They were both smiling like maniacs – it was such a happy moment!" says the daughter.
Popping open a bottle of champagne, the trio celebrated their Lotto win with a toast.
"We didn't get a wink of sleep that night. We just lay awake thinking 'why us?'" said the man.
Celebrating their win with a family brunch the next morning, the couple are now looking forward to deciding what to do with their prize.
"We are thinking of going on a holiday, investing some of it, and of course, splurging out on a few toys," says the man.
The winning ticket was sold at Fresh Choice Papamoa for the Lotto draw on Saturday, November 2.
More on SunLive...