Late spring surge heading into summer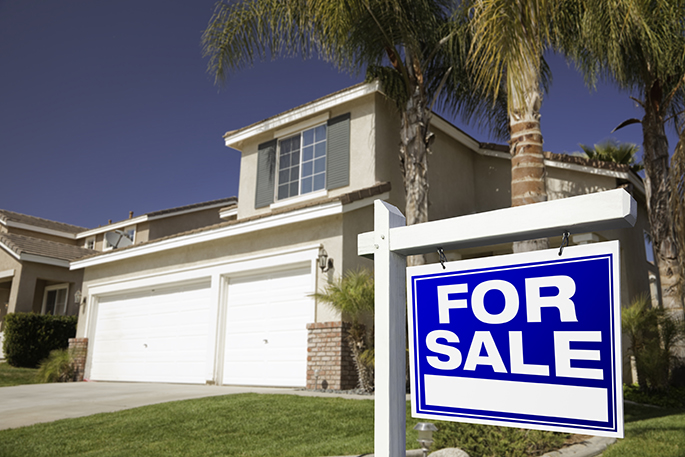 The continues shortage of quality real estate listings, coupled with record low mortgage interest rates, have combined to add some zing to the property market over October.
Spring normally brings with it a surge in house listings, but listings are generally down throughout New Zealand. With lower interest rates enabling new buyers to enter the market, competition for limited stock has contributed to the October results.
The average value nationally has increased 2.8 per cent year on year and is now $697,204. This represents an increase of 1.4 per cent over the past three months. The average value in the Auckland Region sits at $1,031,447, down 1.5 per cent from 12 months ago but up 0.6 per cent over the last three months.
"The residential markets of all our main cities have shown value growth over the past three months, with this largely attributed to the recent reduction in interest rates by the major banks," says QV general manager David Nagel.
"Even the markets which have struggled over the past few months, such as Auckland and Christchurch, are showing a resurgence in prices achieved," he says.
"The key property market drivers have remained strong over the past few years with low interest rates, a positive economic sentiment as well as net migration continuing to fuel housing demands. Countering these positive drivers are affordability challenges, where the price of housing in a number of locations has increased to a level many New Zealanders simply cannot afford," says David.
The predicted loosening of LVR restrictions by the RBNZ in November could attract further new players into the property market when coupled with reduced interest rates helping to bridge the affordability gap.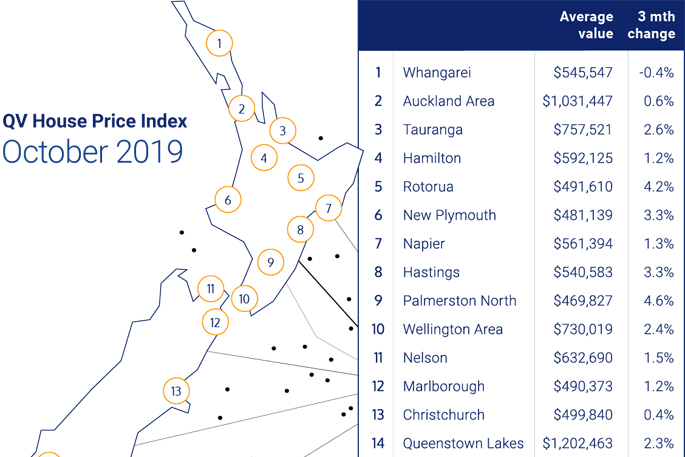 QV House Price Index October 2019. Image: Supplied.
More on SunLive...