Living with atrial fibrillation? You are not alone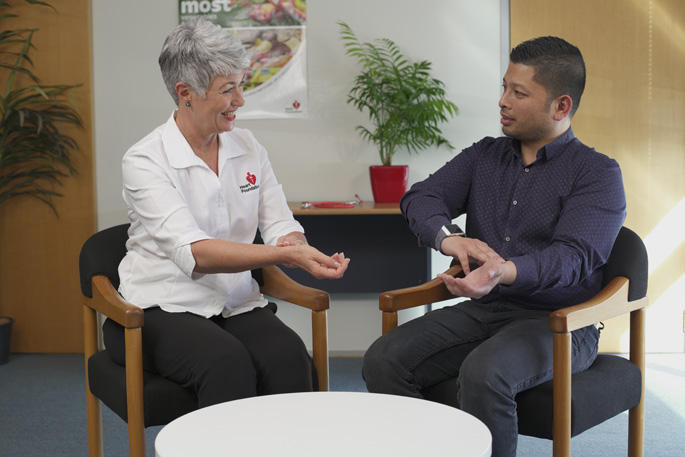 Atrial fibrillation is an irregular heart rhythm, which results in poor blood flow and an increased risk of heart failure and stroke for some.
"The condition can strike adults at any age and we think nearly one in 35 New Zealanders between 35 and 74 have been diagnosed with atrial fibrillation, so that's more than 60,000 Kiwis," says Heart Foundation medical director Dr Gerry Devlin.
"It's also likely there are many more who don't know they have it, making it the most common type of heart rhythm disorder.
"Atrial fibrillation is more common as we age. On average Maori are more affected and tend to develop atrial fibrillation 10 years younger than non-Maori. But the condition can affect anyone, regardless of age or ethnicity," says Gerry.
It can be very challenging for people who live with atrial fibrillation so the Heart Foundation is offering a free session on living with the condition. It's a warm, supportive environment that allows people to learn how to understand and manage atrial fibrillation, what medical treatments are available and how to keep well.
Whanau have a chance to hear from Nurse Practitioner Rachel Hall and meet others who are in a similar situation, with events taking place in Tauranga at the St Enochs Presbyerian Church, 134 Sixteenth Ave, Tauranga on Wednesday November 20, from 10am to 11.15am, and in Papamoa at the Papamoa Community Centre, 15 Gravatt Road on Wednesday November 28 from 10am to 11.15am.
Those wanting to attend the event can contact Angela Alexander on 07 575 4787 or angelaal@heartfoundation.org.nz
More on SunLive...