Compleat It campaign encourages less food waste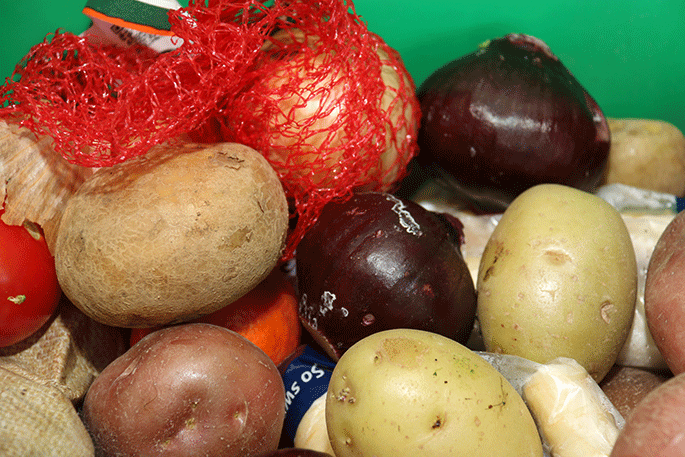 The Compleat It campaign from Love Food Hate Waste aims to reduce food wastage, currently one of the largest environmental challenges globally.
The campaign, which focuses on more than how food is cooked, is a holistic philosophy that aims to help New Zealanders take action and 'Compleat' their food.
Love Food Hate Waste, which is supported by local authorities and the Ministry for the Environment, has been investigating how people in New Zealand consume food.
The research found that valuable staples – such as potatoes, bread and apples – are wasted simply because of personal preference.
Among the most wasted foods are crusts and end slices of bread. Of the 15,174 tonnes of bread we throw away in New Zealand every year, just under 20 per cent is crusts and ends - the equivalent of six loaves of bread per person.
Yet there are hundreds of easy ways to utilise bread, including cinnamon bread sticks, breadcrumbs or simply making a mini bread pudding in the microwave.
Often wasted, broccoli stalks are edible, delicious and nutritious. In a recent survey, 37 per cent of respondents said they never eat broccoli stalks, which equates to 237 tonnes wasted each year.
Peel not appealing? Ten per cent of the population always peel vegetables before cooking, sending 3511 tonnes to landfill each year. However, carrots, beetroots, kumara and other root vegetables are perfectly edible without peeling. All they need is a quick wash before preparing – saving time as well as reducing waste.
As for the humble spud, Compleating our potato skins is the perfect way to stay healthy, save money and love the planet all at the same time.
Many Kiwis don't eat their skins; 7039 tonnes of potato peelings are disposed of each year. Much of the fibre goodness in potatoes is contained in the skin, so enjoying skin-on mash ensures a nutrient-dense meal without wastage.
The Compleat campaign is filled with tips, tricks and tempting recipes to help Kiwis make the most of every bit of food. There is a special food focus each week to encourage total use of the main offenders – meaning fuller purses and pukus, and less waste at the kerbside.
Nigel Clarke, Whakatāne District Council Manager Solid Waste, says the Compleat campaign is endorsed by Council as an effective way to reduce the amount of waste sent to landfill.
"This is a vital campaign that we are proud to support. It's good for the local economy and environment, and the wellbeing of our communities," he says.
"We'll certainly be using the Compleating ideas to influence our personal food choices and encourage people across the Whakatāne District to make the most of the Compleating resources."
To find or share more tips for Compleating your food, visit lovefoodhatewaste.co.nz
More on SunLive...