Councillors divided over remuneration report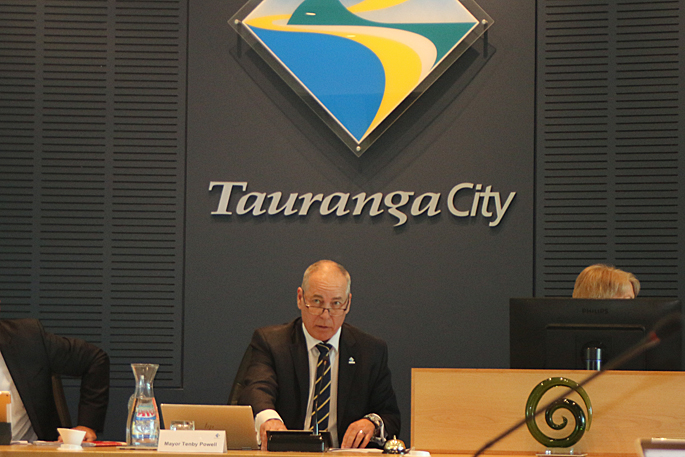 Tauranga City's newly elected council is divided over remuneration for councillors.
Councillors were at logger heads when discussing the topic at their first council meeting today.
A proposed remuneration report was presented with updated recommendations from the Remuneration Authority that increased the pool of funding for TCC.
Councillors disagreed about the ratios which each councillors should be paid for the different roles they do.
The report presented by Coral Hair, manager democracy services, recommended the deputy mayor be paid $139,563, a chairperson of a standing committee be paid $121,276, a deputy chairperson be paid $108,763 and a councillor with no additional responsibilities be paid $96,251.
These figures are based off a ratio of the base pay for a councillor, which are the deputy mayor receives 1.45 times the minimum councillor annual pay of 96,251 the chairperson of standing committees receives 1.26 times the minimum and a deputy chairperson receives 1.13 times the minimum
Councillor Steve Morris recommended the ratios be smaller than those proposed and voted against the recommendation.
Steve suggests that instead of the ratios proposed in the report, that a deputy chairperson receives 1.1 times the minimum, a chairperson receives 1.2 times the minimum and the deputy mayor receives 1.3 times the minimum annual pay.
He agrees with the mayor Tenby Powell that those on standing committees as a chairperson or deputy chairperson should receive extra remuneration.
Tenby wants to create a council that will help the city's progress.
"My feeling is that we need to have chairs and deputy chairs who can really lead and govern these committees in the way which will move us forward.
"I believe that those leadership roles of this magnitude should be rewarded - both chairs and deputies."
Councillor Andrew Hollis didn't agree with extra compensation with those on standing committees. He says the workload doesn't change too much.
"I think creating a hierarchy within us when we all supposed to be making silver votes could be fraught, there is some risk associated with that."
The motion was passed to accept the recommendation set out in the report by six votes to five.
Those who voted for the recommendation are, Jako Abrie, Larry Baldock, Kelvin Clout, Heidi Hughes, Tina Salisbury and mayor Tenby Powell.
Councillors that voted against are Andrew Hollis, John Robson, Steve Morris, Dawn Kiddie and Bill Grainger.
More on SunLive...