Bin collection failure leads to rotting rubbish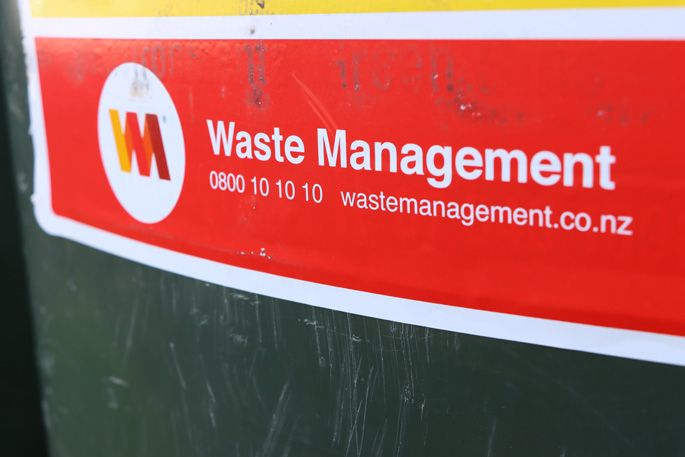 Residents who live in the Whakamarama estate 'Tides Reach' are fed up with their rubbish bins not being collected every week.
Karen McIntyre says this is an ongoing issue, with Waste Management failing to collect bins on a regular basis, with the usual response of 'we have a new driver' whenever someone rings up to complain.
There are around 30 households that are affected by the lack of bin collections and Karen says they are paying for a service they don't get.
"We pay a significant amount yearly to Waste Management yet they don't collect, and they don't offer a refund.
"Multiple people call Waste Management every time, but they always say 'it's the first we've heard of it, and we have a new driver."
She says the failure of collections started early last year.
Another resident Tony Woodard says "the service for Waste Management is so disgusting, I can't actually use the words that really describes them".
"Calling them is worse than calling the IRD or Spark," he says.
Prior to him contacting SunLive, he says he had been trying to get through for 10 minutes then was just disconnected from the call.
Tony has noticed every time there is a public holiday, they seem to be taken off the pickup roster.
The normal pick up day is rostered for every Wednesday, with Tony saying the last time their bins were collected was on October 23.
"We now have had rotting rubbish on the street for six days."
Waste Management say they are aware that some of their customers in Tide Reach have not had their bins collected on time.
"We apologise for this and appreciate it is an inconvenience for these customers," says a Waste Management spokesperson.
"Although all our drivers are fully trained, sometimes we do make mistakes, and we apologise to those customers who have been impacted.
"We are working hard to meet the needs of the growing population in Tauranga and the Bay of Plenty, adding new customers and adjusting our routes each time a new subdivision is completed.
"If a bin is overlooked, or is unable to be collected, we usually run an extra truck each week to service any missed bins. We have had some recent challenges in delivering this service, but have refocused our efforts on ensuring this happens every week."
They say the reason the residents bins that weren't collected is their error, and for them to leave their bin in an easily accessible location.
"We will aim to collect it as soon as possible.
"Customers can alert us to the missed collection by contacting our customer service team on the phone, by email or through our website."
In regards to a refund when residents don't receive a bin collection, Waste Management recommends customers lodge a request for credit on the website through the 'contact us' page.
More on SunLive...