Tauranga teen designs bot for anxiety sufferers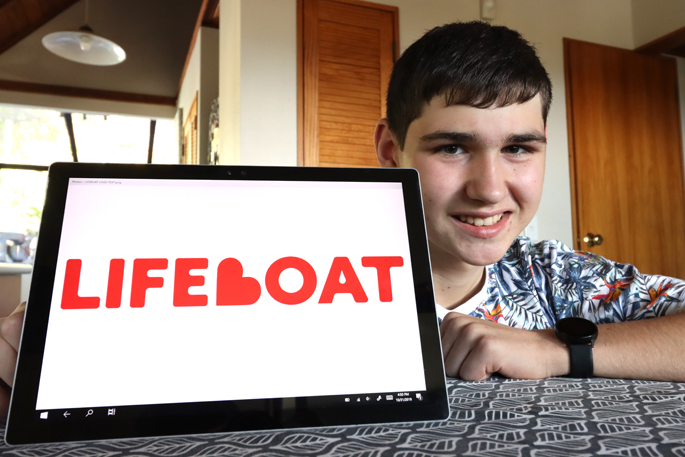 The grip of anxiety was so strong for Will Waters he would get to bottom of the stairs in the morning and be unable to get out the door.
During term one last year, he struggled to attend class and missed most of his first year at Otumoetai College.
"I was really struggling with my first year at high school. There were certain classes I couldn't attend and then it accelerated to the point where I couldn't attend any classes."
He reached out for help and began to see a counsellor and was referred to Northern Health School so he could continue school on a one on basis.
He experienced loneliness and wanted someone to talk to, which lead him to design a chat bot that is always available to connect with.
"I designed this chat bot which is someone you can talk to about how you're feeling and that helps build confidence in taking that next step to get professional support from a counsellor.
"I want to help people in my position, I'd seen first-hand how hard it was."
Will has spoken with friends about their experience with anxiety and says a lot of them are very reluctant to seek help, so he wants to diminish the stigma.
He says without seeing a counsellor, he wouldn't have made the progress he has.
"I didn't really want to [get help] but it was the best thing for me, without that I would have still been sitting at the bottom of the stairs panicking about going to school."
The chat bot will help people understand why they are feeling anxious or depressed, and also provide mindfulness and grounding techniques if someone is having a panic attack or feeling overwhelmed.
He says it also gives people an instant response, because often there is a wait to see a counsellor.
"It's being able to talk to someone that will always be available and it doesn't only talk to one person at once it can talk to a million people, there's no waiting list."
Will is now attending his year 10 classes full time and has been working on his chat bot the Lifeboat project for more than a year.
The Lifeboat Project is a finalist in the Skills Bright Sparks competition, a competition for New Zealand's young inventors.
Bright Sparks is the country's most diverse technology competition and is known for helping New Zealand's young geniuses achieve their technological dreams.
Will is up against 21 other projects and the winners will be announced on November 7 in Auckland.
His mum Trudi say herself and Will's dad are incredibly proud of him for wanting to help others and speaking out about his experiences.
"To see how far he's come in the last 12 months that's reward enough for us.
"To see him do something like this is, it just blows our mind. Even more it's the happiness of him having more a normal life again."
She says Will still suffers from anxiety and he has a daily routine doing mindfulness and grounding techniques.
"Every day he is still having those same feelings that he was having last year, but he is now controlling it as opposed to controlling him."
Will is fundraising to get the Lifeboat project fully functioning through his Givealittle page.
More on SunLive...