Disbelief at Court of Appeal RMA ruling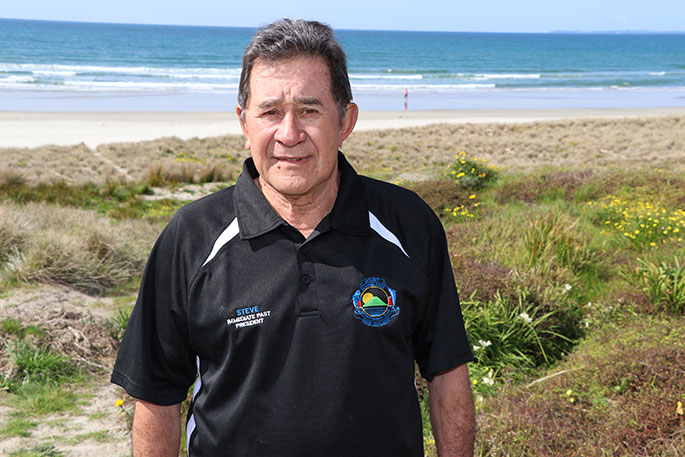 Mount Maunganui Sports Fishing Club committee member Steve Penn is in "disbelief" following the release of the Court of Appeal ruling.
In a decision released yesterday, the Court of Appeal has ruled regional councils can use the Resource Management Act to control fishing to protect biodiversity.
"It's absolutely significant," says Forest and Bird lawyer Peter Anderson.
"It opens up a whole different range of methods of protecting biodiversity that haven't been utilised."
Concerns were raised with the grounding of the Rena. Read more here.
The Motiti Rohe Moana Trust wanted the Bay of Plenty Regional Council to prohibit fishing in the waters around Motiti. But the Government, MPI and the fishing industry said that interfered with the Fisheries Act.
The Court of Appeal has found there is overlap between the two acts.
Steve Penn is gutted with the decision.
"The money that's brought into the Bay of Plenty's economy by recreational fishing is massive.
"This is going to deter a lot of people because 30 per cent of our fishing area would be closed off if they go ahead with the proposed closures as indicated."
Steve has fished and dived around the islands concerned for over 50 years and does not believe any closure is warranted.
"I go out there every other week and the place is alive. Seals, school fish, birds – marine life is abundant. I don't see how anyone can say it needs protecting."
He says concerns were only raised by some Motiti Islanders after the Rena ran aground.
"There was a lot of emotion about the damage that was done and some of that was correct. But the area is recovering. You can see the growth out there above and beneath the waves. Closing those areas off would be a really sad thing to do, and to what avail?"
Steve says the local fishing community is not opposed to some form of protection "as long as it's balanced, warranted and done in agreement with all parties. If not, you'll get a lot of people who will break the rules".
He hopes the Regional Council will now embark on a thorough consultation process with all concerned.
Steve also questions whether the Regional Council can effectively administer or police the marine reserves which the court has told them they now have the power to create.
"It's an important fishing area for the Bay of Plenty. It just makes me shudder to think it's in the hands of the Regional Council to administer.
"They have a role to play but we have the Ministry of Fisheries which is empowered and funded to do all that work. Now that's all put to one side. I think the council will have some concerns – it's such a big task that they're facing."
Steve is also deeply concerned about the precedent this ruling sets for other regional councils across New Zealand.
"It means they can be approached by rohe and asked to take over and that puts a direct cost back on the ratepayers."
More on SunLive...