Tough start no handicap for Te Ao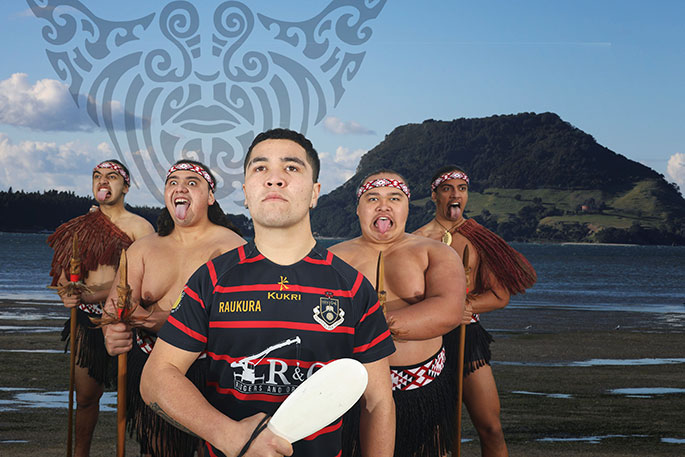 2019 Rotorua Young Achievers Series: Te Ao Taumatangi Billings
If you had told Te Ao Taumatangi Billings four years ago he would be head prefect of Rotorua Boys' High School in 2019, he would have wondered how that was even possible.
Te Ao was raised in Tauranga but had a tough Year 9 at Tauranga Boys' College, where he admits to getting into too much trouble outside of school.
The only thing motivating him was rugby, where he showed some real promise as a skilful halfback or first-five.
"My mother was struggling with me at home," says Te Ao.
"One day my mother had enough of my selfishness and gave my uncle Fred Whata a call, who is a former Deputy Principal at Raukura (Rotorua Boys'). She asked if there was room in the hostel for me.
"The hostel was full but Mr Mayhew, head of hostel, still took me under his wing like the other 140 that in a way he has adopted.
"The day I walked through those gates of Raukura, that troubled boy was no more. I soon loved school and I actually liked doing my school work. I think the difference was the culture and the brotherhood. It was just awesome."
From that moment, Te Ao has shown great aptitude for his studies but his real passion is kapa haka and rugby.
"I've been truly honoured to be able to perform in the Raukura Kapa Haka group that has won two national titles in a row. I was also captain of the under-15 rugby team in 2017 and a member of the Rotorua Boys' High School First XV in 2018 and 2019."
But there have been some dark times for him. Sometimes out of the worst experiences in a teenager's life can come the greatest change for good.
Te Ao has been affected by two major sporting injuries that he says tested his mental resilience. Last year he broke his neck playing rugby and this season, suffered a dislocated shoulder.
He admits to suffering some depression during the long rehabilitation back from the broken neck.
With a great support network around him, he came through it a stronger character, with leadership credentials he says helped him gain the head prefect role.
The time recovering made him realise he needs a backup plan in case his dream of becoming a professional rugby player does not eventuate.
"Looking into the future I would like to attend Waikato University to become a PE and MPA (Māori Performing Arts) teacher and hopefully come back to Raukura and teach, while also being a housemaster in the Tai Mitchell Hostel were I've spent the last four years of my life."
Te Ao takes great pride in being head prefect and part of such a nationally rated First XV rugby side.
"I am truly thankful to all the people who have supported me to get to (head prefect). My mum, my dad, my whole family and my mates around me, my coaches and teachers.
"Being a First XV player at the school is sort of being an idol for the younger boys. Being a role model gave me that leading edge. But we do not get big headed and think of ourselves as the All Blacks in the school. We just try to be humble and mix and mingle with everyone."
* The annual Young Achievers awards are sponsored by the Rotorua Energy Charitable Trust (RECT) for success across sports, cultural, community, academic and leadership fields.
More on SunLive...