Overwhelming success for Fringe Village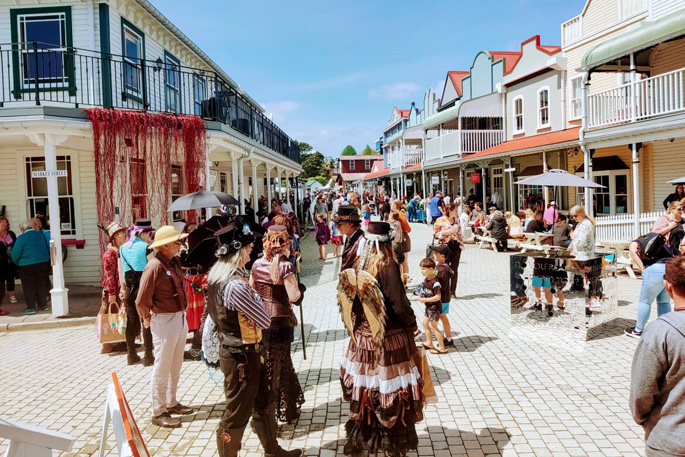 It was an overwhelming success for the first ever Fringe Village held on October 26, at the Tauranga Historic Village.
Director of The Incubator Simone Anderson says the whole team behind the event were overwhelmed by the success and the buzz of the crowds.
More than 45000 people attended the Fringe Village with more than 200 people participating.
"The feedback has been all positive and happy."
She says the event was focused on showcasing arts at a grassroots level.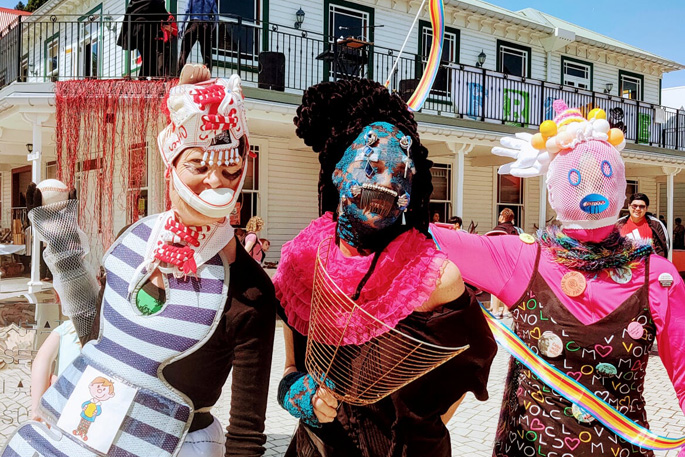 "We wanted to create an experience which was accessible to all encouraging huge participation from the audience and creatives of our community," says Simone.
"We had an impressive fashion element with world class designers from Wellington, a tapestry of Toi Ohomai alternative designers and their collections, make-up demonstrations from local designers, the catwalk in the opulent Jam Factory ran red hot all day with audio visual displays and NZ artist Simon Kerr's confronting art works framing the space.
"The village cobbled main street featured a 100 metre white runway rolled out featuring an exquisite bridal show by White Silk Bridal."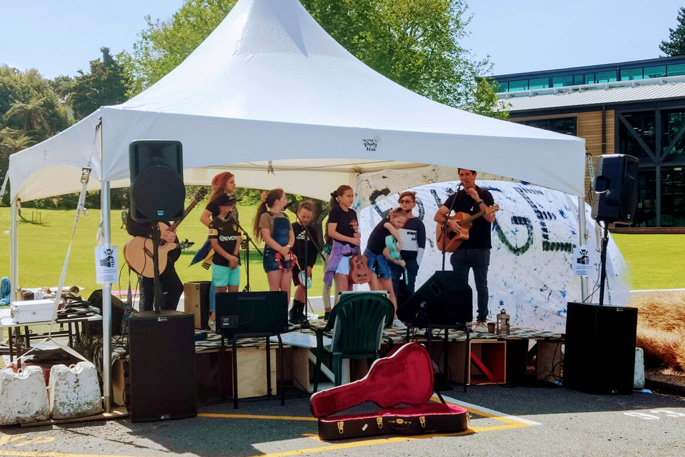 "Three local musician treasures Brendan McCarthy, Derek Toner and Austin Cunningham stitched together a vast music offering featuring underground alternative music in the Village Chapel, impressive youth contingent from full jazz bands and buskers over three stages just giving a snapshot of just how much musical talent there is in our region," says Simone.
"The four village are galleries were packed to the gunnels with audience viewing the awe inspiring exhibitions and conceptual installations works."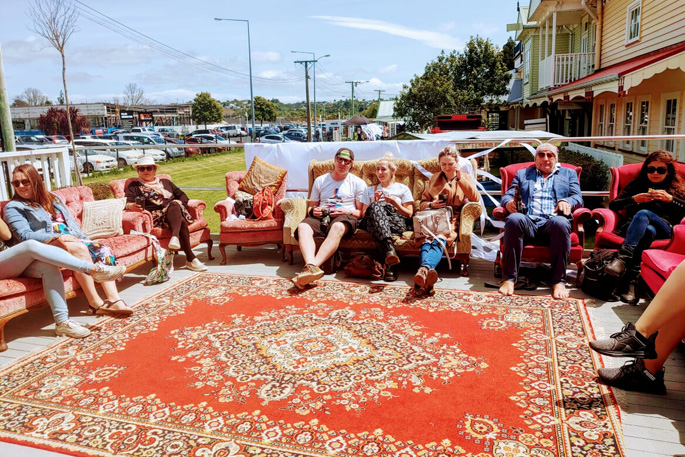 "The festival included a popular open studio aspect to give Tauranga a glimpse of the busy creative village life – with over 18 artists with studios in the village all opening their studios for the day to see Nga Toi Maori work, weaving, ceramic, painters and more," says Simone.
"Food trucks created a wagon circle with an exciting array of new gourmet offerings to the BOP entertained by crowd pleasers such as the Nukes, Bay Music School kids, and exceptionally good college bands.
"The Mount Brewing Co created the garden bar scene serenaded with everything from Opera, Folk rock and fire dancers. The iconic village cinema had a full house the entire day with back to back screenings of cult film, local 48 hour film selection put together by Cult Cinema Club and BOP Film.
"The streets were filled with eclectic market stalls befitting a fringe event curated by the Bethlehem Community Night Markets featuring everything from taxidermy to Zines.
"The village hall transformed into a pop up theatre with improvisation, chamber music and book readings and performance curated by Baycourt's James Wilson and attracted huge crowds.
"Tauranga writer's interactive lounge like tent with poetry readings on the poetry stage attracted huge crowds spilling from the satellite studio balconies and lolling on bean bags on the lawn, not a speck of spare grass to be seen!
"All this was seasoned with the spectacle of stilt walkers, gloopy street performance, body painted Fauns and gender benders in body stockings to name a few. This is not even counting the crowds, streaming in dressed from steampunk to drag and everything in between.
"Add a glorious blue-sky scorcher of a day as the final ingredient for a hugely successful pilot Fringe Festival."
Simone says her favourite part about the festival was the entire thing.
"The energy was an experience to behold! That many people come together to make this happen."
She says there are plans in the works for the next event.
"We were thrilled and overwhelmed by the feedback asking for this to be a regular event and having such a successful pilot means we hope this will pave the way to many more on Tauranga's calendar."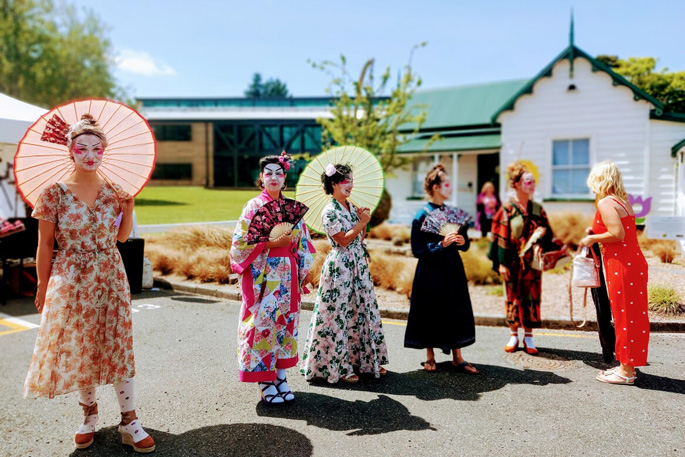 More on SunLive...