Surf's up and club house is on the way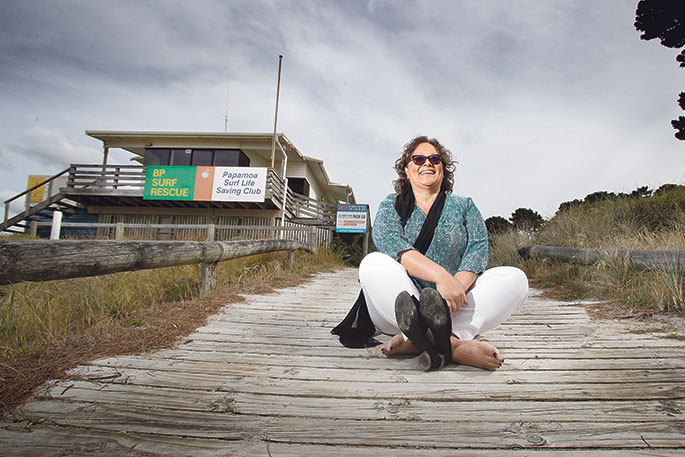 Papamoa Surf Life Saving Club has two missions this summer – keep people safe and start work on their $5.2 million rebuild.
The club signed a letter of appointment last Friday giving them the go-ahead to begin construction on a new surf rescue base.
The project, which has been in the pipeline for years, has now received enough funding to get off the ground.
Club chairperson Angela Hayden says she is absolutely "tickled pink" about the rebuild and has been celebrating all week.
Demolition will begin mid-December, with construction starting immediately after Christmas.
Fingers are crossed they will be running patrols out of their new building by next summer.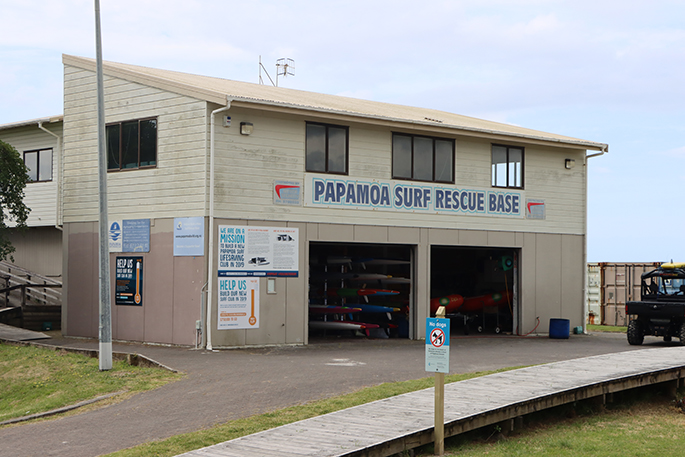 The existing Papamoa Surf Rescue Base building
Despite the construction running over summer, Angela emphasises that it will not impact surf life-saving services.
The club kicked off patrols on Labour Weekend, with lifeguards gearing up for a busy summer at Papamoa beach.
"We have got temporary storage facilities, and our patrols will continue from a temporary tower and a prefab office once construction has started."
"The lifeguard committee has been preparing over the off-season, and they are looking forward to the challenge."
"Every month we delay, the costs go up, so we need to start as soon as possible."
The new surf rescue base will be triple the size of the current building and will run parallel to the beach.
Angela says they desperately need more storage space for gear, as facilities are "bursting at the seams".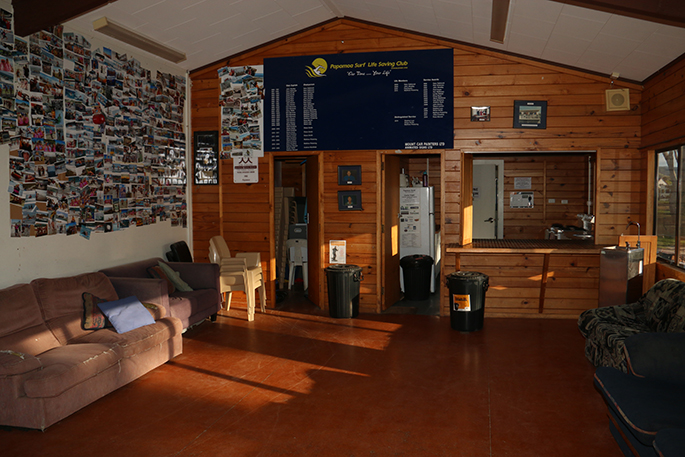 Inside the club rooms
The 28-year-old building is fit to hold about 200 people, but the club now has over 800 members.
Angela says they want their membership to continue to grow with the rapidly increasing Papamoa population.
"At the moment it just isn't sustainable. For us to grow our membership, we need bigger facilities to house them."
"We want people to come to the beach and be safe, so to do that we need to increase our guards."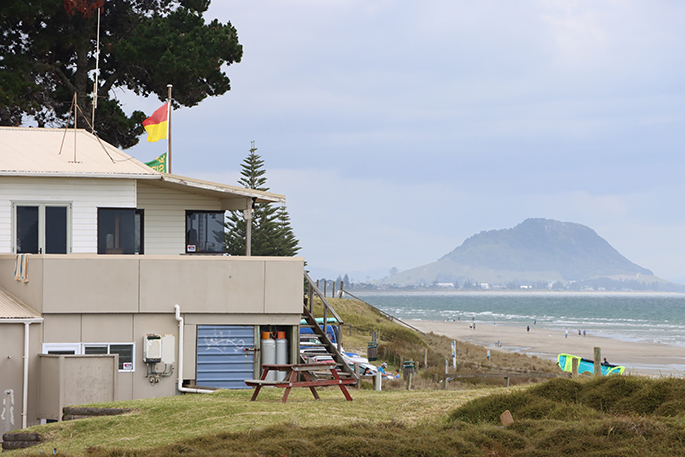 Papamoa SLSC patrols a kilometre stretch of beach over the summer months.
Angela hopes the rebuild will draw in beach-goers to the club, creating a hub for the community.
"It's going to be a hugely amazing new building right on the beach, it's going to have the best views in New Zealand," Angela laughs.
"The rebuild will give our young kids something to be proud of, and for our older members it's the realisation of something that has been talked about for years."
Tauranga Energy Consumer Trust has donated $1 million towards the rebuild, along with Tauranga City Council who also contributed $1 million, and other private donations.
Angela says they have their funding locked in but are still short by hundreds of thousands of dollars.
"We are still relying on the community and businesses to come together and get that shortfall, but we feel completely confident we will make that target."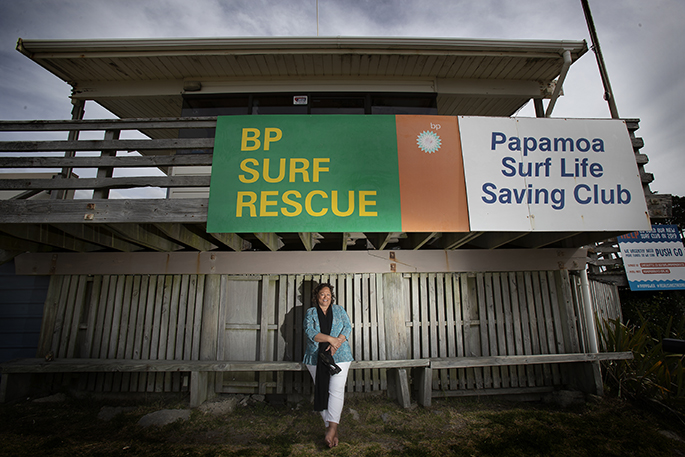 Papamoa Surf Life Saving chairperson Angela Hayden is thrilled they have enough funds for the rebuild to go ahead.
More on SunLive...