What's on - vegetarian festival, city to surf, art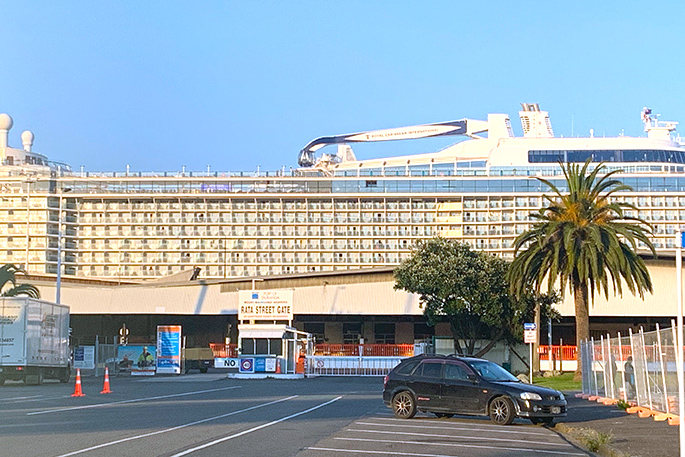 Kia ora and welcome to a sunny Sunday.
Expect a fine day becoming warmer, with southwest breezes sea breezes. It's a one-layer-clothing day, with an expected high of 28 degrees and an overnight low of 14 degrees.
The temperature is expected to rise to 27 degrees on Monday and 26 degrees on Tuesday, with Wednesday and Thursday also expected to be mainly fine with light winds. Showers are expected later in the week from about Friday onwards over the following weekend.
The Ovation of the Seas is in port today with hundreds of passengers and crew visiting our region. The cruise ship is due to depart at 6.15pm, and it's looking like a perfect evening ahead to watch it leave from Pilot Bay.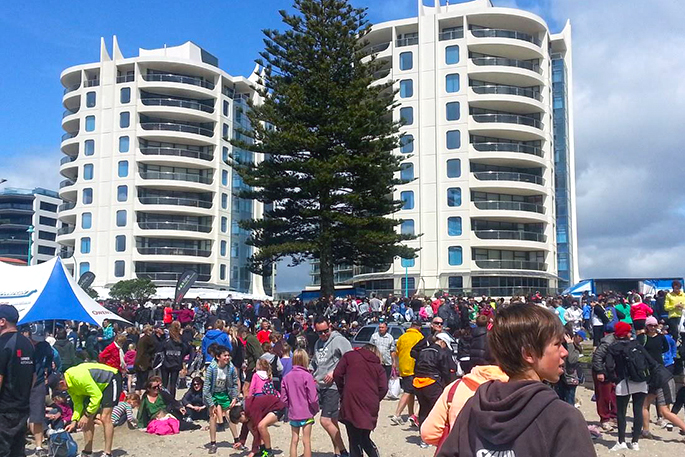 The Mitre 10 MEGA Tauranga City to Surf event is being held today from 7am – 2pm, with hundreds of race participants walking or running from Sulphur Point to the Mount Surf Club. Please check for road closures here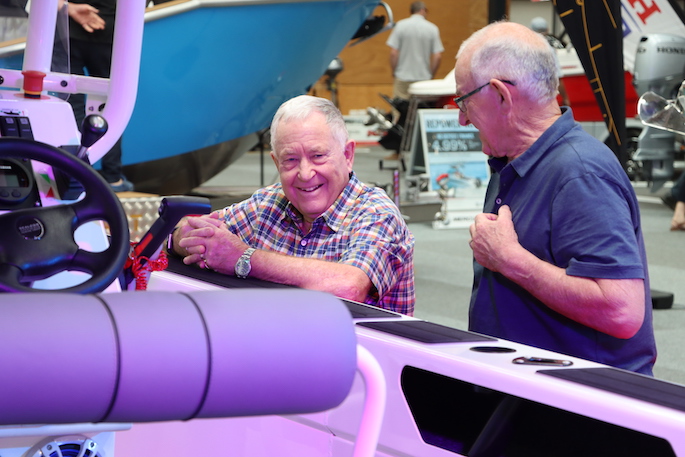 The Tauranga Fishing and Boat Show is celebrating its second year this weekend at Trustpower Baypark. Come and check out everything marine from 10am – 3pm. More here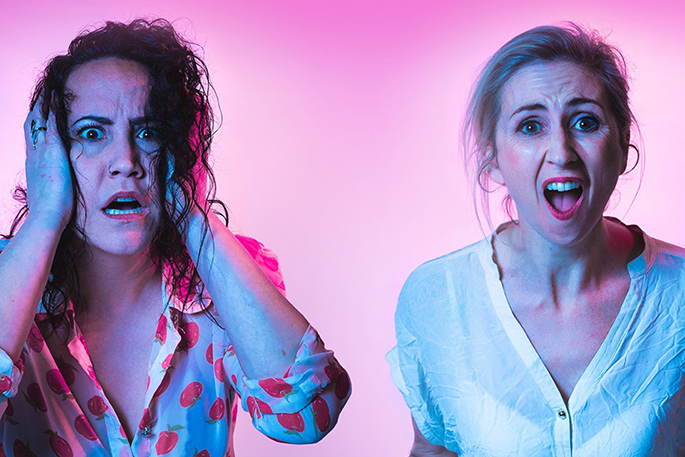 The Tauranga Arts Festival has its final day today with a stunning array of speakers and topics to explore. Check out what's happening today here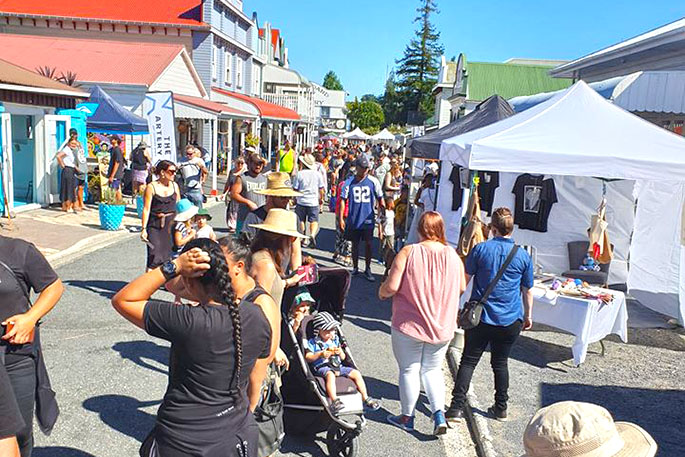 Tauranga Historic Village market
The Bethlehem Te Puna Lions are holding their twice monthly market today at Tauranga Historic Village. Come and enjoy a great day out in fine weather, with food, stalls, entertainment and plenty to see and do. The Historic Village Market goes from 8am -12pm.
The Tauranga Historical Society is holding its monthly meeting, and also their AGM at 2pm at the Brain Watkins House hall. Guest speaker will be Tommy and Rawiri Kuka from the Te Puna Rugby Club Centennial Committee. $2 door charge includes afternoon tea, and all are welcome. More here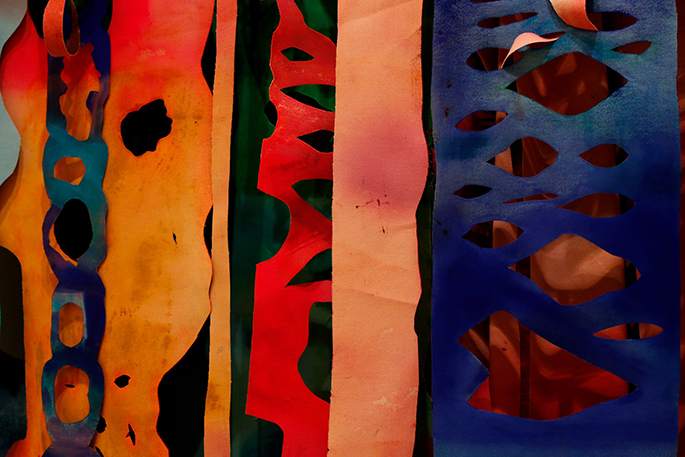 The Miles Art Award is now open for entries. Submissions are online. This is the sixth instalment of the biennial awards, with the exhibition to be held at the Tauranga Art Gallery from March 14 – June 7, 2020.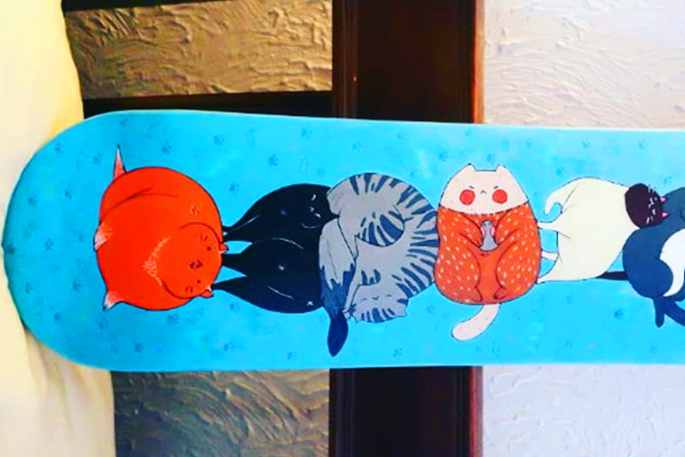 Painted skateboard by The Immortal Think Tank
Over 70 skateboard decks are on display at The Incubator Creative Hub. Embellished and painted from artists around New Zealand, the exhibition launched on Friday November 1 and runs until November 26.
Rob McGregor and his art group have a group exhibition at The Incubator Creative Hub, from 9am – 12noon today.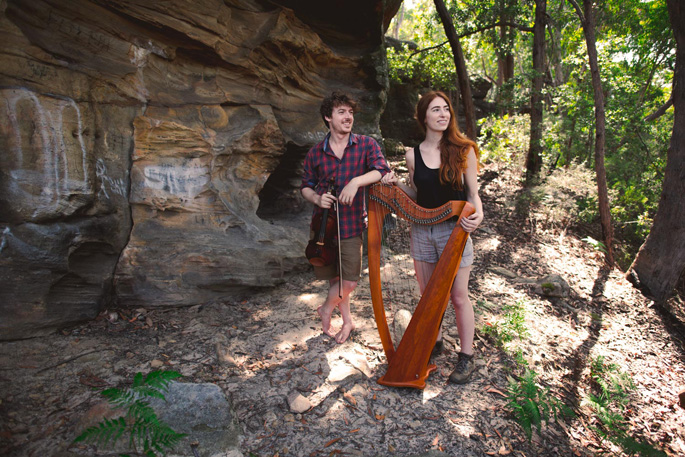 Mickey & Michelle are touring New Zealand
Do you feel like listening to some acoustic folk and jazz? Harpist Michelle Doyle and violinist/vocalist Michael O'Donnell will be performing at the Jam Factory at 3pm today. Check out their story here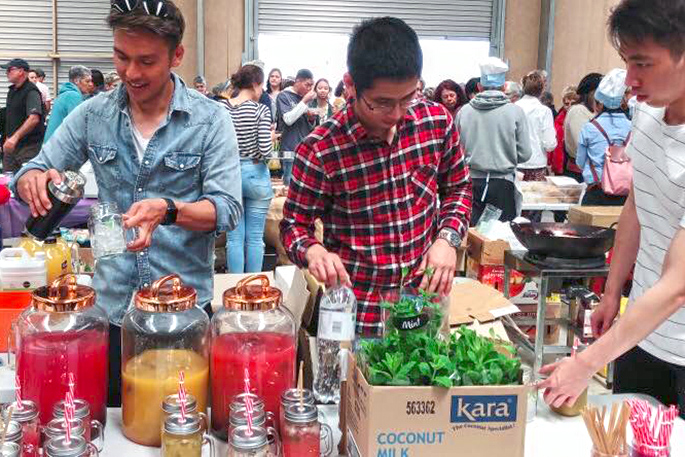 The 2019 Waihi Vegetarian Festival is being held today in Landlyst Rd from 10am – 3pm. Last year's event attracted about 3000 people for a fun-filled day in the beautiful town of Waihi, to experience delicious vegetarian and vegan cuisines, live music and artworks. Admission is free.
For more of what's happening around the Bay:
Bible Seminar
1:45pm Greerton Senior Citizen's Hall, Maitland St, Greerton. Title: The Gospel of Luke - God's message. Interactive, Q&A. All welcome. Mary 573 5537
---
BOP Oodle Club
Playdates for dogs! Meet up first Sunday of each month at Fergusson Park (Beach Rd end). 2-3pm. Gold coin donation.
---
Choral Evensong
Beautiful choral evensong service 4pm, St Peter's Church, Victoria Rd, Mt Maunganui. Music by Baynon, Sumsion, Goss, Rutter, Brewer. All welcome. Free/koha
---
Croquet
Tauranga Domain, Cameron Rd, 12:45 for 1pm start, Sun, Tues, Fri. Beginners welcome. Peter 571 0633
---
Fishing & Boat Show
10am-3pm Baypark Arena, Truman Lane, Mt. $10 adult, under 14 free (door sales only). Fishing tackle, boats, jetskis, kayaks, surfboards, fish art & more! www.tfabs.co.nz
---
Historic Village Market
17th Ave, 1st & 3rd Sunday of each month, 8am-12pm, wet or fine. A Bethlehem Te Puna Lions Project. Ph Bernie Allen 021 0422 612
---
Katikati Tramping Club
8am, Puketutu Hut, moderate 6 hours, (easier option 4 hours). Ph Ian 07 548 2351 by 7:30 Friday evening
---
Loud Shirt Coffee Group
At Double Teaspoons Cafe Papamoa Plaza 10am. Wear your brightest shirt or top. Mix, mingle & chat. James 021 373 523
---
Mah Jong Te Puke
Thursdays & Sundays 12:45-4pm. All players visitors & beginners welcome (free lessons). Te Puke Lyceum club rooms, 8 Palmer Pl. Ph 027 430 6383
---
Mickey Michelle Tramping
Australian fiddle duo playing contemporary folk & jazz. The Jam Factory, 17th Ave 3pm-6pm. $20. Portion of merch sales donated to osteoporosis research.
---
Ninja Knits Hook Up
Social knitting group of mad yarn bombers, sultry stitchers & happy hookers. First Sunday of month, 9am-12pm, The Incubator, Historic Village. info@www.theincubator.co.nz. Ph 571 3232
---
Radio Controlled Model Yachts
Sun & Thurs 1:30-4pm, in pond behind 24 Montego Drive Papamoa, sailing Electron Yachts for fun. Adult beginners welcome. Graham 572 5419
---
Sunday Stitch Workshop
Textile Art casual get together. Create treasures with Kristy Clegg. First Sunday of month, 10am-1pm. $10. The Artery, Historic Village. Info@www.theincubator.co.nz. Ph 571 3232
---
Surviving Cancer
Against All Odds 2-3:30pm. $20. An integrative approach. Papamoa Community Ctr 15 Gravatt Rd Papamoa. Tickets www.thenaturalbird.co.nz/workshops
---
Swap Meet & Carshow
Car parts, books, magazines, food, coffee, icecreams. Large car show of vintage & classic cars. BOP Vintage Car Club, 29 Cliff Rd, Tauranga 7am-2pm
---
Tauranga Organ Keyboard Society
1:30pm Carmel Country Estate Social Centre, 11 Hollister Lane, Ohauiti. Listen or play. Ph June 574 2204
---
Tauranga Underwater Hockey Club
Have a go at underwater hockey at Baywave at 5pm. No experience needed. Just come with your togs & we'll provide the gear. https://www.sporty.co.nz/taurangauhc emailtuwh@gmail.com
---
The Sociables
A group of males & females in 30s/40s/50s age group that meet up to dine out or go for bushwalks etc. Ph 022 012 0376
---
The Sociables
A group of males & females in 30s/40s/50s age group that meet up to dine out or go for bushwalks etc. Ph 022 012 0376
---
Travel Friendship Force
Interested in international travel with home hosting? Tauranga Western BOP Friendship Force is part of a worldwide organisation! Ph Barbara 574 5711 or Jonathan 572 2091
More on SunLive...