Will we have a November heat wave this week?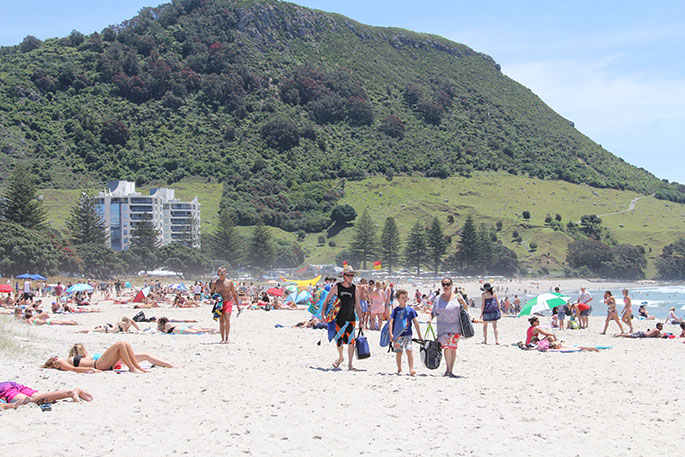 As above normal temperatures continue this week, weather forecasters at WeatherWatch are keeping an eye out to see if some areas may reach 'heatwave' criteria.
WeatherWatch are predicting that nationwide temperatures will be above normal on Sunday, not just by a few degrees but in many regions by over 10 degrees.
This is due to air flows from Australia and the sub-tropics combining to move down over parts of New Zealand.
NZ's MetService defines a heatwave as five consecutive days or more with daily maximum temperatures five degrees or more above normal.
WeatherWatch forecasters believe this is possible with Saturday also a warmer than average day in many regions.
"Sunday in particular is well above normal nationwide with about 75 per cent of the country 8 degrees C or more above normal for this time of year," says a spokesperson for WeatherWatch.
"Aucklanders and other western coastal parts of the North Island may not be so impressed initially due to the breezes straight off the Tasman Sea making it cooler.
"In Auckland set-ups like this show how the city acts more like an island - which it almost is, the narrowest part of the city is just over 1km wide between the Tasman Sea and the Pacific Ocean side so when the winds blow straight in from the Tasman Sea some suburbs don't get much warmth with the air not travelling over land to warm up first."
As winds shift direction this coming week, southern and eastern parts of the South Island will drop back to "normal daytime temperatures" for this time of the year. Inland areas still look warmer though.
Auckland looks warmer next week, along with other western coastal areas like Waikato, Taranaki, Manawatu, Horowhenua and Kapiti.
As for the "heatwave" criteria, the North Island's eastern regions are the most likely candidates but there may be some other pockets here and there, including the South Island if the cooler change on Tuesday and Wednesday isn't too great.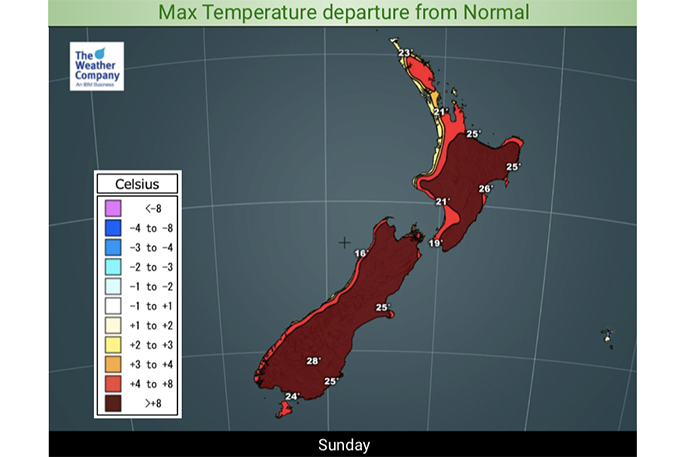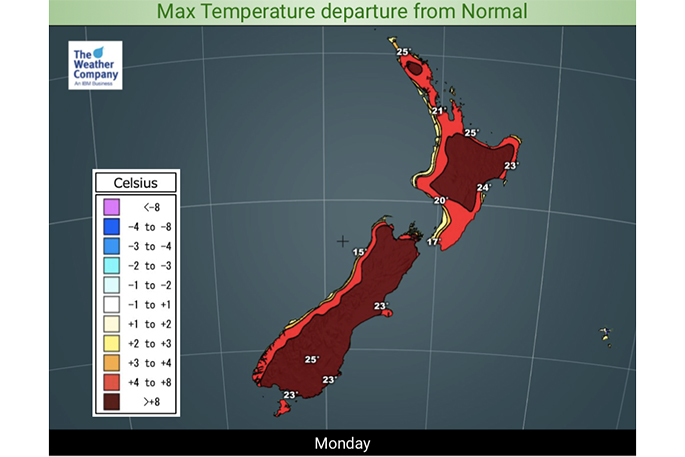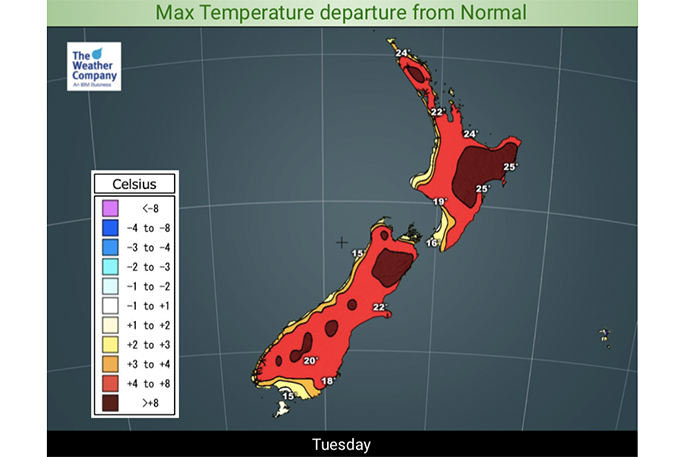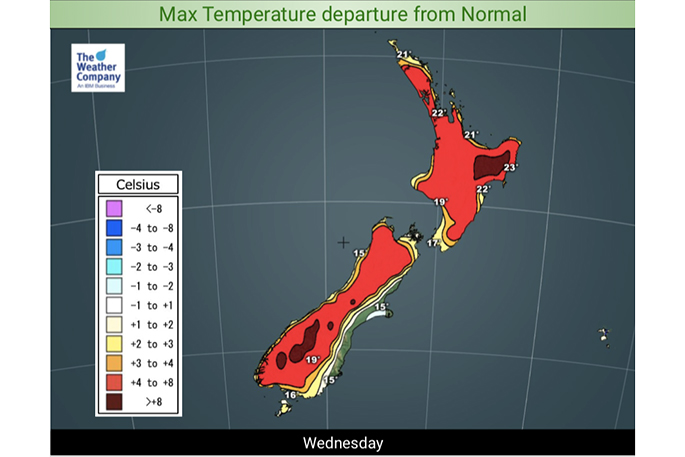 More on SunLive...