Whitianga Hotel closing after losing liquor battle
On a sunny Thursday morning, more than 20 workers from a Whitianga bar were told they had lost their jobs.
Amid the shock there were tears, hugs, and looks of disbelief.
Cutting staff was the last thing business owners Tony and Lisa Dowse wanted to do, but with their application to renew their liquor licence being declined, it was the only option.
Their house was already on the market, and the car had been put up on TradeMe. They don't expect their business - The Whitianga Hotel - to last long without a licence.
After a hearing on September 17 before the Thames-Coromandel District Licensing Committee, the couple were told their application to renew their liquor licence had been declined. It faced opposition from the licensing inspector and Police.
They now have until November 30 to sell alcohol at the waterfront bar. They asked the committee to allow them to continue trading until a hearing takes place, but they were declined.
"We're not guilty but they've given us a life sentence," Lisa said.
"They've timed it perfectly. They said it will take six months to reach the appeal, and by that stage it will be the shoulder season when there's no money to be made.
"They've actually killed us."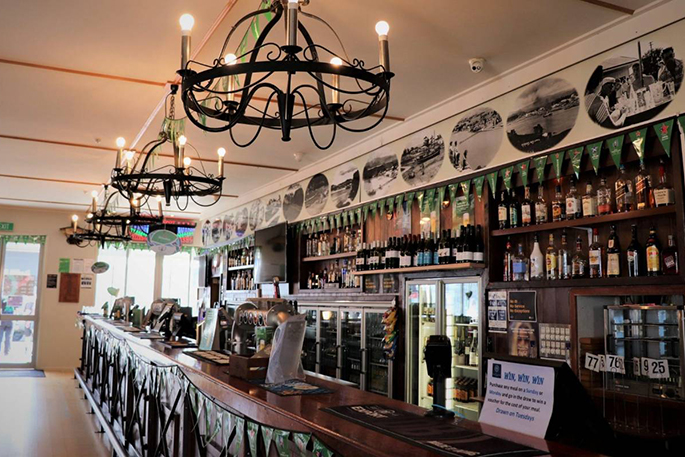 The Dowses took over the lease of the Whitianga Hotel in 2017. Photo: Kelley Tantau/Stuff
Points of contention during the September hearing centred around the lack of staff intervention when patrons became intoxicated, and the belief that the Dowses "were not suitable entities to operate a high-risk premise such as the Whitianga Hotel".
Whitianga Police sergeant Andrew Morrison said there had been issues with the previous operators of the hotel.
He said despite discussions with the Dowses, serious incidents, including assaults, continued at the bar.
While the premise had performed better in recent times, Morrison believed progress had been impugned by two serious incidents on September 7 and 8, the latter in which a man was knocked unconscious at a burger bar across the road.
Both the victim and the offender were affected by alcohol and had been in the Whitianga Hotel.
The inspector and Police believed the operators of the establishment were "unable to manage the business in a safe and responsible manner".
But the Dowses said it was the hotel's history that had "stuffed" them.
"We're supposed to be taken on our own merits, but it feels impossible, no matter what we do, or what we try, or what we offer, it's not good enough," Lisa said.
During their two years of ownership, the Dowses adopted a one-way door policy from 11.45pm on Friday and Saturday nights; persons of age were stamped with an R18 mark upon entry; and more than 43 patrons were issued Trespass Notices and banned from the premises.
They admit they could have handled some incidents better, but have been proactive in their attempts to clean up the hotel's reputation.
"We pay over $1m in wages, and that's going to be gone from the community. All of our workers have families, or they are part of our family," Tony said.
"On the scale of things, it's just unfair. Everyone is responsible for their own actions."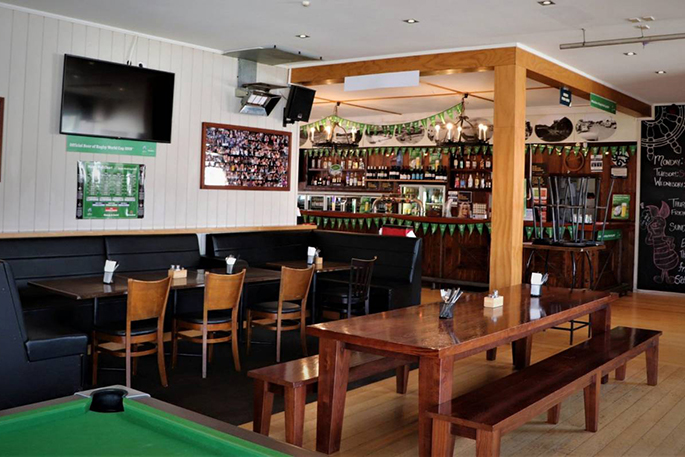 Police were concerned with the lack of staff intervention in preventing patrons becoming intoxicated on the premises. Photo: Kelley Tantau/Stuff
The hotel's operations manager Arron Bartrum has worked at the site for four years, continuing on in his role when the Dowses took over the premise in 2017.
He said they had put their heart and soul into the business, and it had improved a lot from its previous state.
"It seems as though we're living in a cotton wool society where nobody is responsible for their own actions; somebody else has to be blamed," he said.
Kiwi singer Stan Walker has been booked in to play at the premise on New Years Eve, December 31 at 2pm.
The event is still going ahead in the hotel's Garden Bar, and will be alcohol-free and family-friendly.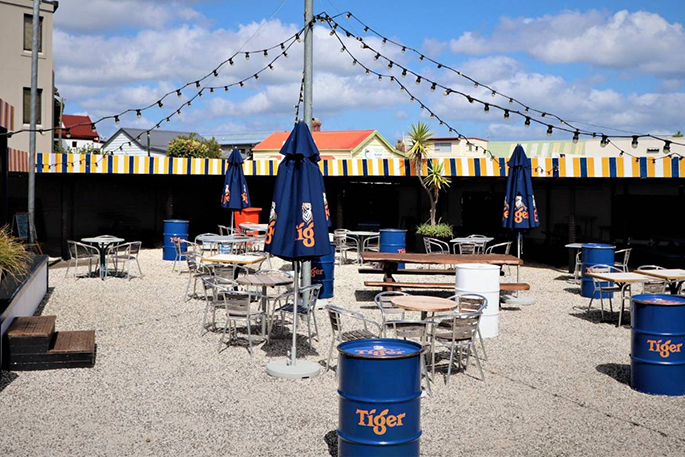 The Garden Bar of Whitianga Hotel will host Stan Walker on New Year's Eve. Photo: Kelley Tantau/Stuff
More on SunLive...