What's on - pool party, boat show, painted decks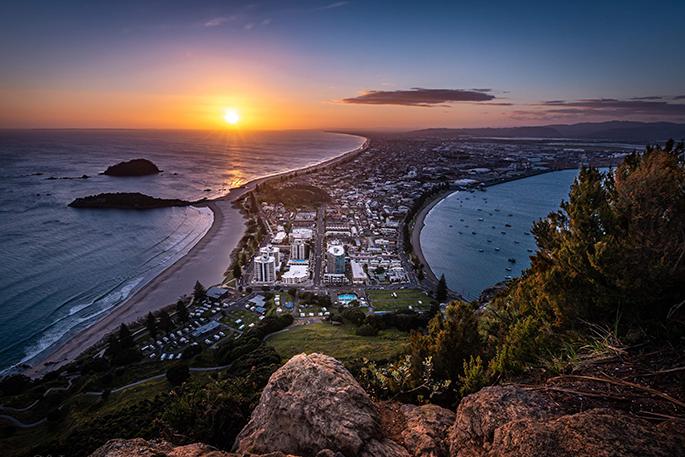 Kia ora and welcome to a sunny Saturday.
Expect a fine day with light winds and afternoon sea breezes. It's a two-layer-clothing day, with an expected high of 23 degrees and an overnight low of 12 degrees.
We have a few warmer days ahead with the temperature expected to rise to 27 degrees on Sunday and Monday and 26 degrees on Tuesday. The four or five warm days ahead will be mostly fine with light winds. Showers are expected later in the week from about Friday onwards over the following weekend.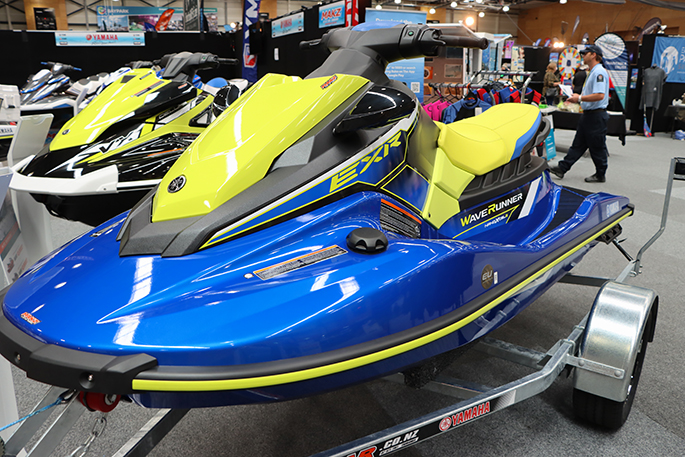 The Tauranga Fishing and Boat Show is celebrating its second year this weekend at Trustpower Baypark. Come and check out everything marine from 10am - 5pm today, and from 10am – 3pm on Sunday. More here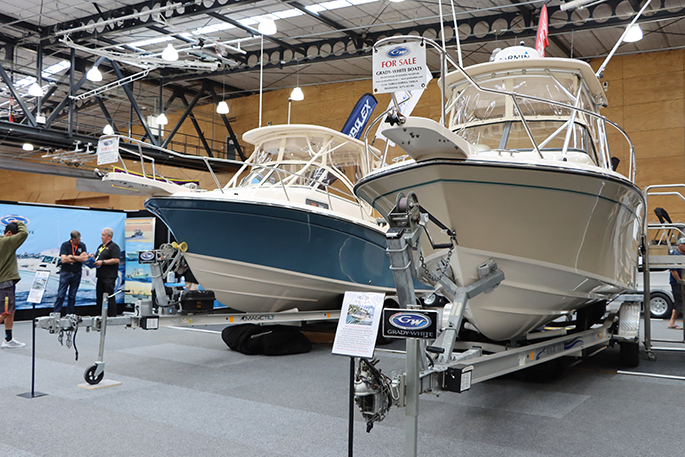 If you like a bit of funk and hip hop, come and hear Tryptofunk, Dekay, Tee Maori, Ice Gee and Nev MC bringing the funk, rapping, hip hop, mellow beats along with deep lyrics and catchy hooks at The Jam Factory today at 6.30pm. More here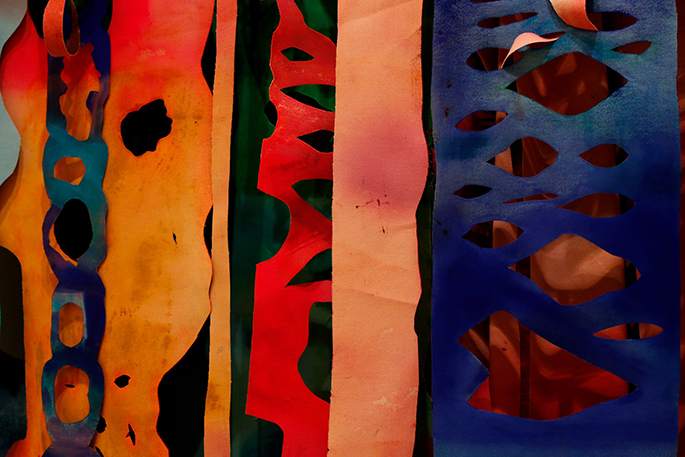 The Miles Art Award is now open for entries. Submissions are online. This is the sixth instalment of the biennial awards, with the exhibition to be held at the Tauranga Art Gallery from March 14 – June 7, 2020.
Pyes Pa School are holding their school gala today from 10am – 2pm at 978 Pyes Pa Rd. Come and join in the fun with stalls, activities, performances and food.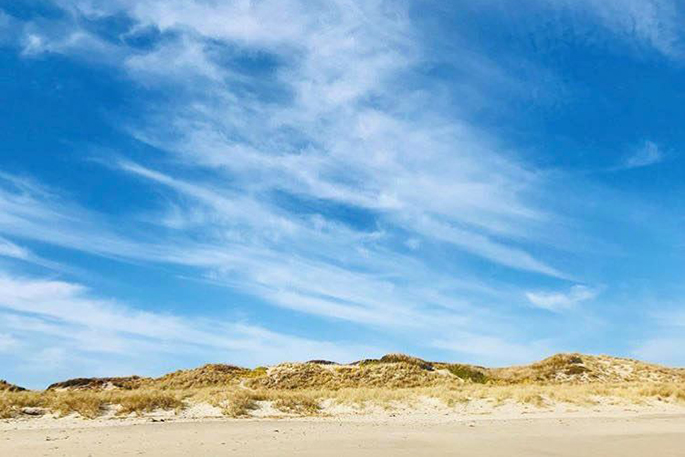 At Papamoa Beach, there is a beach clean-up on from 8.30am – 10.30am. Meet at the Papamoa Pony Club. Clean the beach, then watch the surf competition! Or you can clean up the beach at your own local sport and bring the rubbish along to the team at the Pony Club car park by 10.30am so they can sort and dispose of the waste properly.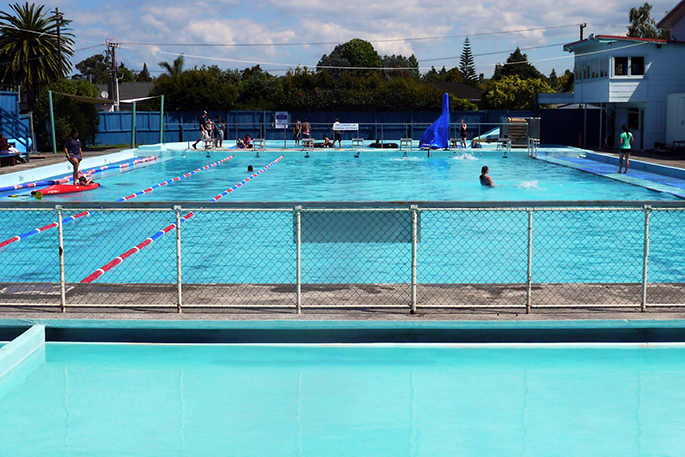 There is a pool party on today at the Te Puke Memorial Pool on the corner of Tui St and Beatty Ave, Te Puke. Hosted by the Western Bay of Plenty District Council, the Pool Opening Party day features free pool entry, free sausage sizzle and spot prizes. Come along from 10am – 5pm for an awesome day!
Tauranga Musical Theatre are holding auditions today for Chitty Chitty Bang Bang Jr, from 10am – 4pm at the theatre in 17th Ave.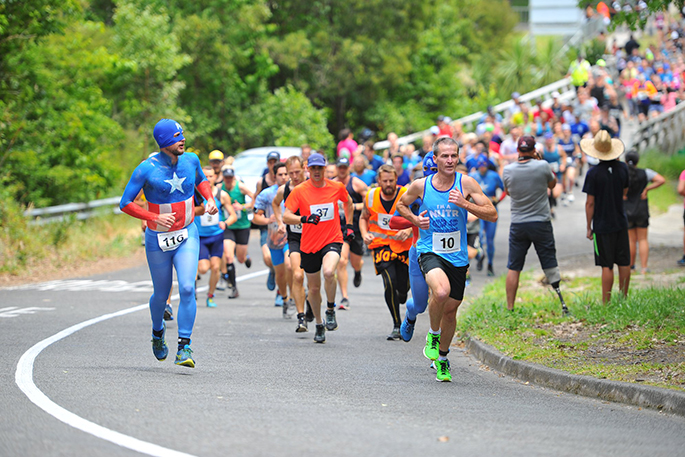 2018 Kawerau King of the Mountain Photo: Photos4Sale/KOTM
Today the 64th Kawerau King of the Mountain event is being held. Considered by some to be the toughest race in the Bay of Plenty, it offers stunning views, and plenty of bush to run through. More info here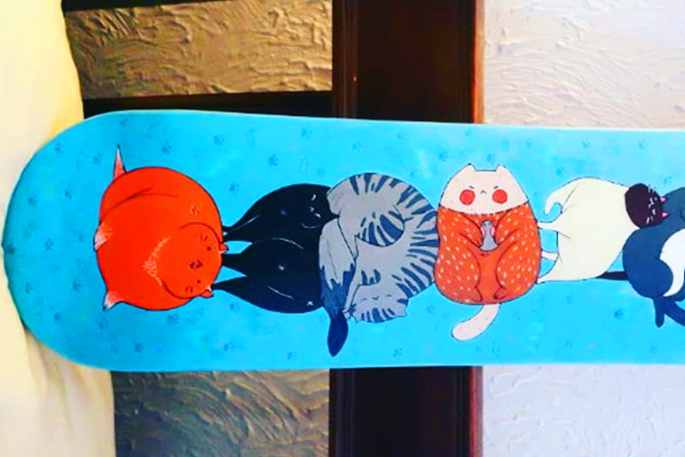 Painted skateboard from The Immortal Think Tank at the 'Show us your decks' exhibition at The Incubator Creative Hub
Over 70 skateboard decks are on display at The Incubator Creative Hub. Embellished and painted from artists around New Zealand, the exhibition launched on Friday November 1 and runs until November 26.
For more of what's happening around the Bay:
Art In The Park
Original art for sale. Weather permitting. 9am-4pm, Coronation Park, Mt Maunganui. Tauranga Society of Artists
---
At ZEE Market
There is a range of amazing stalls, loads of gift ideas. Come to the Historic Village & check it out. 10am-2pm
---
Bay Network Social Singles
Single, over 50? For weekend dinners, barbecues, pot lucks etc. & an annual trip away, Ph Jonathan 572 2091, Maureen 021 112 3307
---
Beth-El Messianic Family
Celebrate the Sabbath (Sat) as Yeshua (Jesus) & all early believers did. All Welcome. 10am, Otumoetai Primary Hall. Joel van Ameringen 021 768 043 www.BethEl.org.nz
---
Car Boot Sale
Evans Rd Papamoa Community Church. 7:30am-11am. $5/site. Real coffee, muffins. Car wash. Ph John 021 0271 0140
---
Chair Up Upholstery Workshop
Make your own headboard, all sizes, bring own fabric. With Paula Jones. 9:30-4:30pm, The Artery, Historic Village. Book@ www.theincubator.co.nz. Ph 07 571 3232
---
Coffee n Chat 60+
R u interested in meeting up with a friendly group for a coffee n chat 10am. Marlene 027 342 0698 or marlenehurle@xtra.co.nz
---
Fishing & Boat Show
10am-5pm Baypark Arena, Truman Lane, Mt. $10 adult, under 14 free (door sales only). Fishing tackle, boats, jetskis, kayaks, surfboards, fish art & more! www.tfabs.co.nz
---
Inachord Chorus Annual Concert
Rhythm & Rhapsody 7:30pm Holy Trinity Church 215 Devonport Rd Tauranga. Tickets from Sabine 021 111 8659, Eventfinda or Door Sales. Adults $25 Children $15
---
Jigsaw Library
Welcome to the St Stephens Jigsaw Library 10am-12noon. Hire: $1 for 1000+ piece, 50c under 1000 piece. Cnr Highmore & Brookfield Tce, Brookfield
---
LOL Laughter Wellness
Come & join us & laugh away your winter blues. Arataki Community Ctr, Zambuk Way, Mt Maunganui 11-11:45am. Ph Trish 022 036 6768
---
Otumoetai Tennis Club
Adult tennis. Start 1:30pm. Bellevue Park Windsor Rd (adjacent to swimming pool). New players & visitors welcome. Ph Victor 027 577 1818 a/hrs
---
Papamoa Tennis Club
Adult social tennis. Tue & Fri 9-11am, Wed 6-8pm, Sat 2-4pm. Gordon Spratt Reserve. New players & visitors welcome. Ph Andrew 021 0292 6934
---
Petanque Tauranga BOP
At Club Mount Maunganui Tuesday play starts 4pm, second game 5pm. Saturday play starts from 10am. Maryan 07 552 4346 or 022 070 8200
---
Return Of The Funk
A night of Hip Hop, funk and RnB with TryptoFunk & Dekay at The Jam Factory, 17th Ave. 6:30pm. $10
---
Taoist Tai Chi
Celebrating 50 years internationally & 30 years in NZ. New beginner classes. 15 Koromiko St, Judea 8:30-10am. All welcome. Start anytime. Ph 578 6193 or visit www.taoisttaichi.org
---
Tauranga Farmers Market
7:45-12 Tauranga Primary School cnr Cameron Rd & 5th Ave. Fresh & artisan products direct from producers. Ph 0274 915 876
---
Tauranga Fuchsia Group
Annual show Art/Craft Ctr Elizabeth St West. Sat 30 Nov 1-3:30pm & Sun 1 Dec 9am-3:30pm. $3pp. Fuschsia plants sale. Pat 579 1655 or Noeleen 578 4643
---
Tauranga Rose Show
BOP Rose Society, Wesley Church Hall 100 13th Ave 11am-4pm. Named roses, all types in show condition. Ph 578 0671
---
Tauranga Social Dance Club
Monthly dance 7pm Baptist Church hall, Cameron/13th Ave. Supper & raffles. All welcome. Ph Faye 543 3280
---
Tauranga Synchronised Swimming Club
Friendly synchronised swimming club based at Baywave. Beginners train Sat mornings. First lesson free. Ph Jo 027 543 1697, www.taurangasynchro.co.nz or Facebook @taurangasynchroNZ
More on SunLive...