Cycling programme receives national accreditation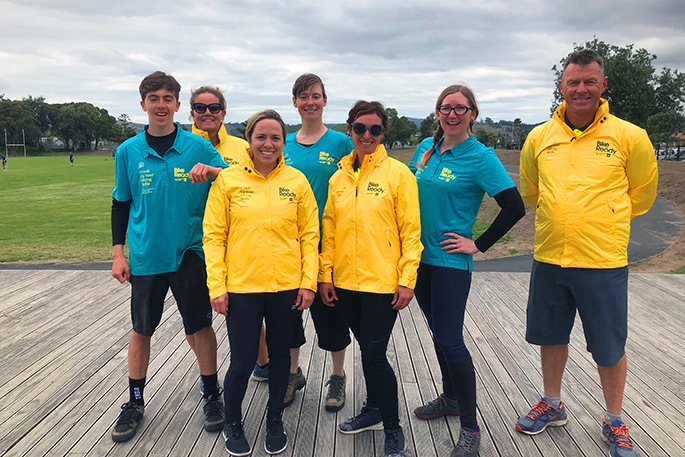 A local bike safety team has received accreditation for New Zealand's national cycling education programme, BikeReady.

The Travel Safe team's Kids Can Ride programme is only the second cycling service education provider in New Zealand to receive an accreditation to BikeReady, which follows best-practice standards and guidelines for helping students stay safe when cycling on roads.

Kids Can Ride is offered across Tauranga and the Western Bay of Plenty for Year 5 and Year 6 students to be responsible road users and is the cycle skills component of Travel Safe school action plans.

The milestone is an acknowledgement of the calibre of the cycling instructors that the Travel Safe team has on board and the ongoing commitment to achieving excellence in the field of cycle skills education.

Maungatapu School Principal Tane Bennett is impressed with how seamlessly the Kids Can Ride team became part of the school alongside its staff.

"I am very impressed with the cycle instructors, their knowledge and professionalism towards safe cycling in the Kids Can Ride programme," says Tane.

"They are helpful with the way they relate to the students and help them with their bikes."

Travel Safe Team Leader Karen Smith is very proud of the achievement.

"We notified NZTA BikeReady assessors after we put our cycle instructors through 3-day BikeReady training to let them know we would like to be assessed for accreditation," says Karen.

"The announcement that we were successful came in mid-October. I'd like to thank all of our wonderful cycle instructors for their work and commitment."

The Travel Safe Kids Can Ride programme upskills over 4000 students each year.

More on SunLive...