Chelsea Winter brings live show to Tauranga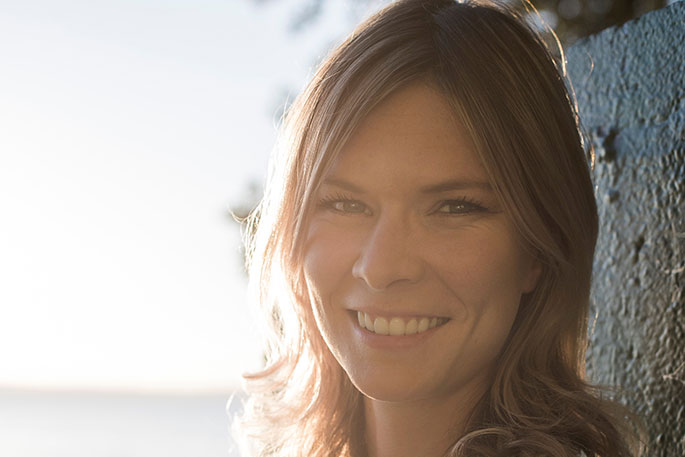 New Zealand's best-selling cookbook author and hugely popular celebrity home cook, Chelsea Winter, has just announced a very special live show at Baycourt Theatre on December 8, presented by local company, BespOak Kitchens.
Chelsea will be joined on stage by renowned broadcaster, Mike Puru, as they provide Chelsea's fans with unique insights into her life and career, seasonal menus, Christmas recipes and an array of wide-ranging topics.
The event will be an interactive evening where the audience will get to play a big part.
During the night, Chelsea will be demonstrating handy tips and tricks in the kitchen, which will be queries that ticket holders can submit prior to the show.
There will also be the chance for fans to ask Chelsea their own questions during the audience Q&A segment.
Chelsea has amassed a huge following in New Zealand after winning the 2012 series of MasterChef.
She has written 5 cookbooks, of which her title Eat was the country's biggest selling book for 2017.
She can't wait to present her live show to her fans, especially kicking things off in Tauranga where she now resides.
Chris Joblin, owner of BespOak Kitchens and Furniture, who are presenting sponsors of the event, says they are thrilled to be aligned with Chelsea's show.
"We had absolutely no hesitation in grasping the opportunity to add Chelsea to the list of celebrity cooks who have now collaborated with our premium quality Oak kitchens."
Organisers, Events Innovated, say that the event is set to be a great start to the festive season, with Chelsea's tips for Christmas and summer menus to be a special highlight of the show, along with the interaction with fans being a unique part of the event.
Tickets to the event go on sale next Tuesday, November 5, from 9am, and are available from www.chelsealive.co.nz and Baycourt Theatre.
More on SunLive...