Andrew London Trio and Kokomo Unplugged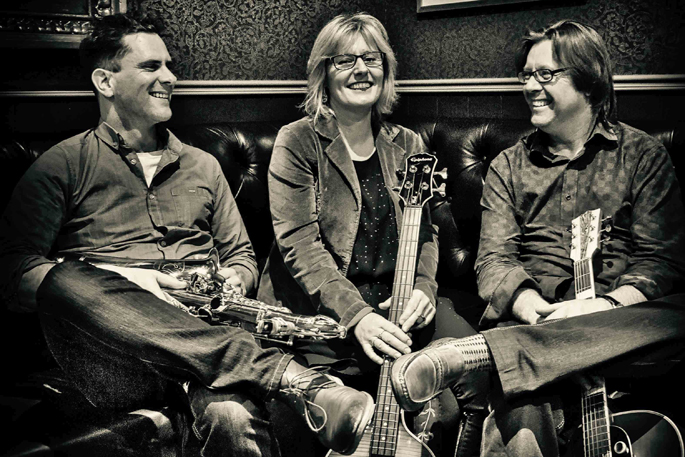 Jazz, blues and country music lovers will be in for an excellent night of swing and jazz on Friday as two top bands take to the stage at Tauranga Boys' College's Graham Young Youth Theatre.
Hailing from Otaki will be the Andrew London Trio, comprising Andrew London on guitar and vocals, Kirsten London on bass, and woodwind exponent James Tait-Jamieson contributing saxophones, flute, Irish whistle, melodica and a vocal crooning style.
Complementing this superb lineup will be Tauranga's own kiwi blues and roots group Kokomo, with an acoustic trio line-up of Derek Jacombs, Grant Bullot and Nigel Masters on acoustic guitar, blues harp and upright bass.
The two trios have come together before on stage, with previous shows selling out and being so successful that they've thought about making it an annual event.
"We go way back," says Andrew. "I've known Derek and Nige since about 1979. The last few years we've combined to put on a show together and this time Derek managed to book the Graham Young Youth Theatre.
"We play different genres of music but have enough common ground. Our trio comes from more of a jazz-country world, and Kokomo are from a more blues – country world. But there is enough common Americana ground there to combine and have some fun. We often end up with the six of us jamming."
For the ardent fans, there's been quite a lot of new material released this year from both groups. In 2019 the Andrew London Trio released their seventh album and a live DVD, compiled from a concert at the Wellington Bluegrass Society in June.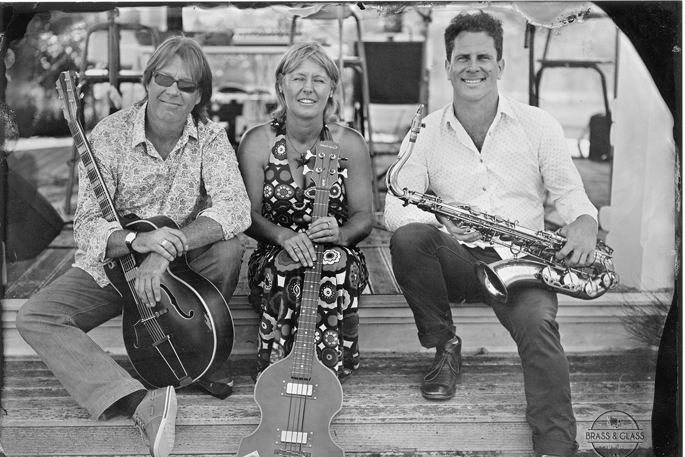 Kokomo have been making music now for 28 years, creating a unique sound that has been called 'Kiwiana Blues'. The band has also released twelve albums and a live concert DVD. Three are collections of traditional blues, one is a tribute to the songs of Bob Dylan, while others feature the band's own songs.
Kokomo's latest album 'Sunset Claws' was released in August 2019 and takes the band in a more pop/rock direction.
The fun and banter, the often quirky and whimsical songs, and the underlying gentle humour are as much a part of the show as the actual performance of the songs themselves. Humour nuggets are discovered amongst the combining of often culturally unrelated items, such as hugging a mate, and a middle-aged man in lycra.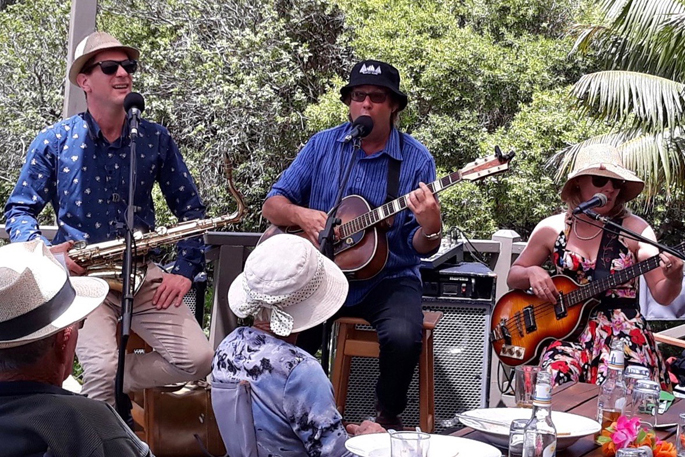 It will be an exciting, up-tempo, energetic show with a lot of chuckles and superb songs. Doors open at 7.30pm, with the show starting at 8pm at the Graham Young Youth Theatre on Friday November 1.
More on SunLive...