Taking a big step for rangatahi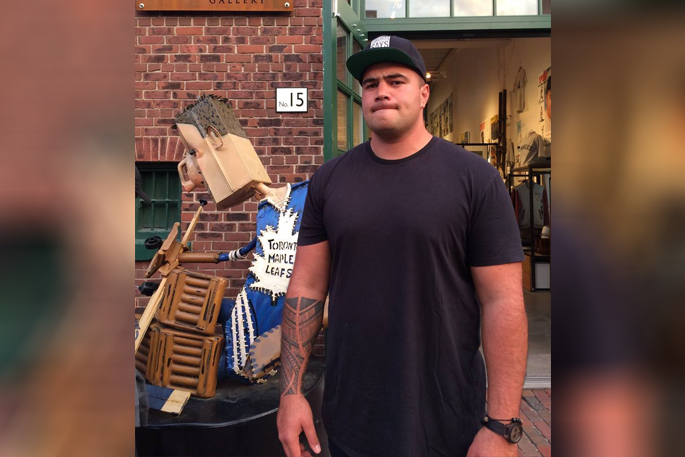 At a well-built 1.93 metres, Jordaan Tuitama is a big man with a big heart.
The 32-year-old teacher for Te Wananga o Aotearoa in the Bay of Plenty town of Kawerau is stepping up to a new role at head office in Te Awamutu where he'll be getting even more involved in his passion for youth development.
Jordaan has been a community champion for youth in Kawerau for several years as an educator providing leadership through education programmes and youth activities.
In his new role in Te Awamutu as a subject matter expert youth development, he'll provide strategic oversight of all aspects of Te Whanga o Aotearoa relating to youth.
"I'll basically be running a rangatahi lens over things, making sure all aspects of our organisation fulfil the needs of our rangatahi and that what we're doing is in line with what central government, iwi and others are doing in the youth development space," he says.
His step up to the new head office role is part of a passion to help rangatahi following his own difficulties as a young person.
"I was a teenage father, under-achieved at high school, never went to university and people assumed I was a hard case because I was big and brown."
But Jordaan was determined to break the stereotypes and pursed a career in youth to provide support and guidance to young people like himself.
"Maori and Pacific peoples are over-represented in all the wrong places. This is a by-product of what's happened to us from history. We can still change the narrative."
He started doing youth development work in Hamilton in a number of roles before shifting to Kawerau and ending up at Te Wananga of Aotearoa.
"Now I'm looking forward to carrying on with that important kaupapa in my new role."
More on SunLive...