Partnering up with Omanu Primary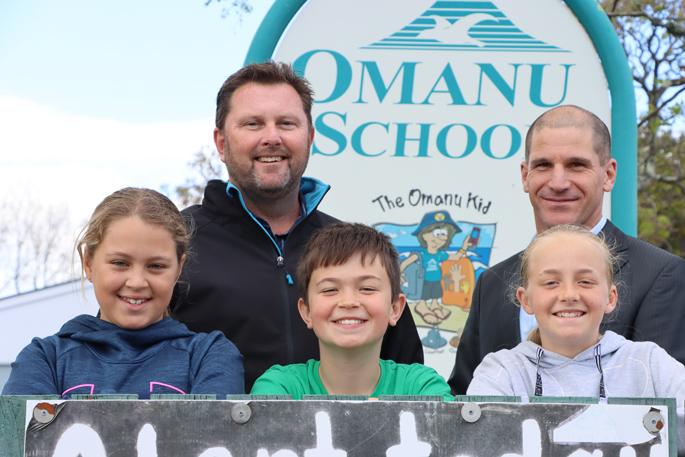 An alliance programme has been set up between Luke Nobilo from New Zealand Sotheby's International Realty and Omanu Primary School.
Luke says within the company nationally, there is an alliance programme where each agent has the opportunity to align themselves with various organisations within the community.
This year, Luke has chosen Omanu Primary.
The way the alliance programme will work, is that from every sale that Luke facilitates in the Mount Maunganui and Papamoa area, he will be donating a dollar value to the school.
Luke says the alliance is an easy fit, as his son attends the school and he also lives in the area.
He's excited to bring about change and create opportunities for the community and Omanu Primary School.
"We have another son coming up also, so we hope to make this association very successful for many years to come."
Luke says the alliance programme will give him the chance to give back in a way which is unique, and he understands the difference a quality education can make to a child's life, especially in the early years.
"Our brand has been giving back to communities and creating a difference all over the world for a very long time and I'm excited to have the opportunity to create a difference for our community."
Omanu Primary School principal Brett Larsen says they're fortunate as a school in the community to have people like Luke and organisations similar that support schools.
"Luke approached me at the end of the last term and looked at a way of giving to the Omanu community and we are incredibly fortunate to have been selected.
"Where this money will go will depend on where we see a need, as well as where Luke and NZSIR might have a particular area they would like to support.
Brett says by receiving the money through the alliance programme, it will allow them to possibly broaden the curriculum or make it even richer for the tamariki at Omanu School.
"That's the stuff that makes learning memorable.
"If we can utilise sponsorship and support, we can provide memories for learners which they can remember for many years to come. That's the cherry on the icing on the cake stuff through sponsorships like Luke's that communities and learners truly appreciate."
More on SunLive...