Hundreds turn out for Hoop Nation competition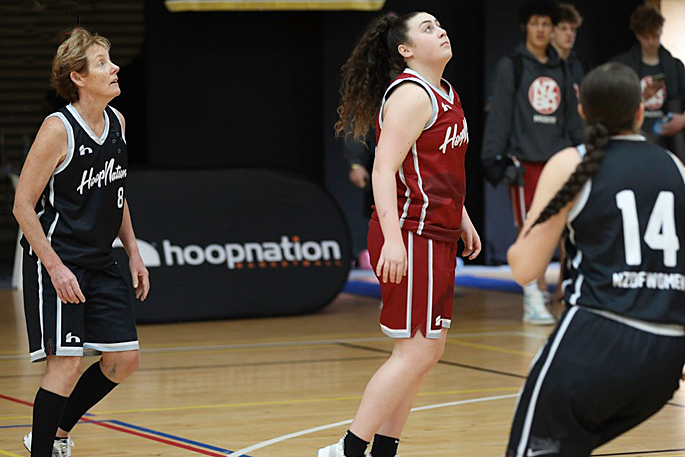 More than 1500 players from across Australia and New Zealand have competed in the Hoop Nation competition in Tauranga.
Hoop Nation is the largest pro-am basketball tournament in Australasia, it grew from 15 teams in 2011 to 150 teams taking part this year across 15 divisions.
The four day tournament sees people of all ages from 12 to 50 and over compete socially or competitively.
Hoop Nation co-founder Paul Berridge says they started it to showcase the basketball talent in New Zealand.
"We started because we felt that there was a niche in the basketball landscape of putting something on that would demonstrate the talent we have in the country.
"It gives an opportunity for clubs, academies and associations all around the country to have one last hit out for the year.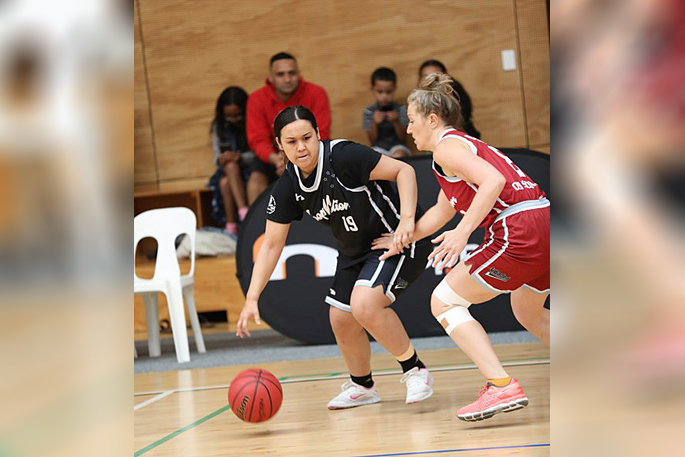 Image: On Shot photography.
"When we have the high profile players come through it gives the kids an understanding of some of the role models or people that are playing basketball at the high level."
It gives them inspiration of where they could be and what the opportunities are in the game, he says.
At this tournament they had four current Tall Ferns playing and some ex-Tall Blacks.
The games are played at Trustpower Arena and Queen Elizabeth Youth Centre and Paul says the vibe over the weekend at both venues was fantastic.
"The atmosphere was crazy, we have a DJ the whole weekend and we've got an MC.
"They were really close games, there were no real big blowouts in any of the pool games. So the competition was really good."
A few Tauranga teams placed in the competition, the men's A league was won by Tauranga team RSB.
Tauranga locals, I can be you rebound, were runners up in the women's social division and Tauranga girls team, Bucket Squad, won the under 14 division.
Paul says 12 teams will be selected from the weekend's competition to represent Hoop Nation at the Eltham Dandenong Junior Basketball Tournament in Melbourne in January next year.
He says 120 athletes under 21 will head to the tournament and each player will need to self-fund their trip.
There are opportunities for sponsorship if anyone wants to help the ballers get to the competition.
"Any support from local businesses, that would be interested in helping with the pathway for these kids would be much appreciated."
If anyone is interested in sponsorship they can email Paul at paul@hoopnation.co.nz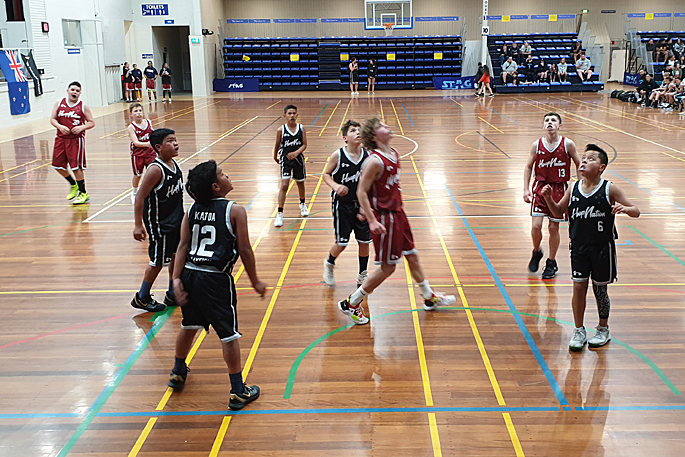 Under 14s division Te Aroha play the Jellyfish. Supplied image.
More on SunLive...