Shock at BOP lawyer's sudden death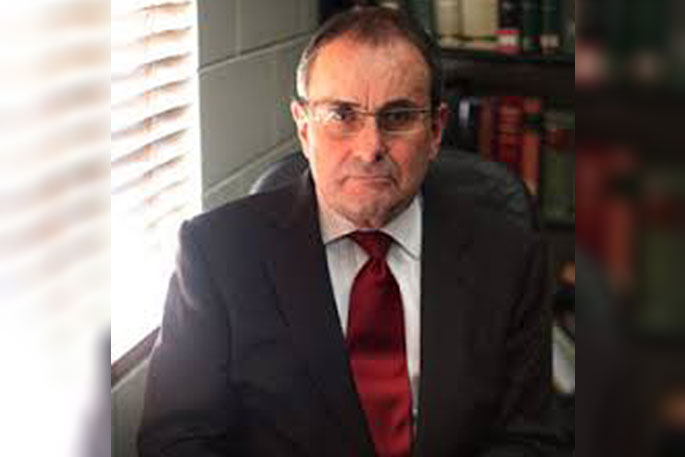 The Rotorua legal and under privileged fraternities are in shock this week as they mourn the death of a lawyer who fought valiantly for the underdog.
Harry Edward, the second youngest of four brothers prominent in the city, died on Sunday following complications of a heart operation. He was 69.
Harry was one of several lawyers in Rotorua who battled incessantly for those in society less fortunate than others with means.
Consequently, his cases often drew more newspaper mileage than many of his contemporaries, who took on high profile but financially rewarding cases.
He always seemed in the news because of the unusual circumstances of his cases.
In 2009, Harry made national attention in a perverse way when he was included amid of rostrum of lawyers who collectively were paid $137million in legal aid, which included $8.8m to the five top earners for 2008.
The figure had catapulted from $122m in 2007. While Harry was mentioned as one of the lawyers using legal aid, a Stuff report said he received a mere $18 – the least amount.
On a later occasion, Harry said if he did not carry out the work on legal aid, those heading for the courts would have had little or no defence.
Someone had to do it.
One of his high-profile cases involved a defendant in the Nia Glassie assault and murder case in 2009.
Harry was frequently seen scurrying around Rotorua, from his office to court, during which he made time to stop for a natter with everyone it seemed.
He was squarely built and in his early days played senior club rugby in the King Country.
He would drolly recall the days this side row forward played against the formidable Meads brothers, Colin and Stan.
He was never fazed by these giants or their reputations.
Sporting genes runs through the family – older brother Dave played for Otago and NZ University (scoring a try for Otago as a 19-year-old against the Springboks) while Stewart opened the bowling for Otago in Plunket Shield cricket.
Sports success did not end there.
Within the last decade, Harry's daughter Julie Edward was highly regarded as an oarswoman in NZ crews which competed at Olympic Games (London) and world championships. In the early to mid-2000s, a netballer niece Victoria played for the Silver Ferns.
Ian, his fourth brother of this doughty quartet, achieved prominence in Rotorua as a pharmacist who each year oversaw the organisation of the annual Lakeside concerts.
Harry and his brothers were sons of a highly respected Rotorua GP; for a time, the family left Rotorua to live in Ashburton before returning to Rotorua.
In the last decade, the Edward brothers formed a quartet which performed pleasingly and harmoniously at social and public events.
More on SunLive...