Tauranga Art Festival week two full of theatre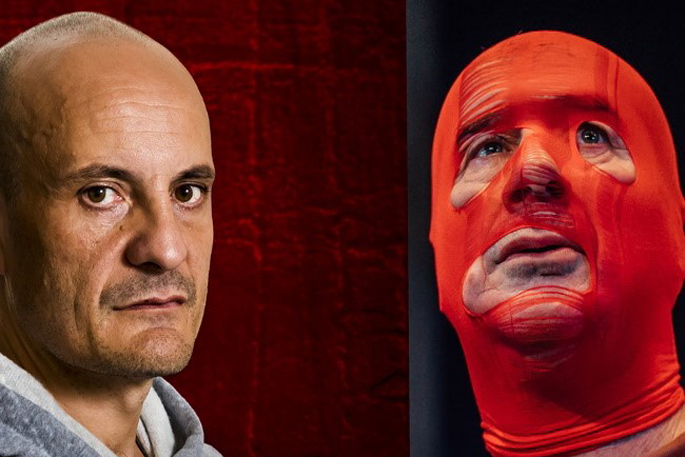 The team at the Tauranga Arts Festival is gearing up for the final week of the festival and have a full programme of music, theatre and speakers lined up.
"An arts festival is all about making the most of the great work on offer," says a Tauranga Arts Festival spokesperson.
"We've programmed shows so that you can jump between several in one night to make the most of the babysitter. We call it getting in festival mode. It's a great way to get an injection of arts and culture here in Tauranga Moana."
Tuesday October 29 at Baycourt:
Criminal activity pervades the themes of our shows on Tuesday evening in two uniquely NZ stories. At 7pm, the king of bad luck, Mr Red Light takes hostages in a pie shop after a bungled bank robbery. The captives and their captor explore the meaning of life and falling in love through wild physical slapstick and hilarious conversations between the uncooperative hostages and the world's worst police negotiator.

Cellfish is an incredible show where two actors play eight characters. Jason Te Kare and Carrie Green tell the story of Miss Lucy entering a prison to teach Shakespeare classes to inmates Foof, Irish, Mo and Tane with help from prison guard Ravi. Funny and insightful, this gripping new work takes us behind the walls of a NZ correctional facility giving agency to the voiceless.
Wednesday October 30 and Thursday October 31 at Baycourt:
Motherhood from different perspectives is explored on Wednesday and Thursday in Still Life with Chickens and in Rants in the Dark. And our programming allows you to go and see both! First up is Still Life with Chickens at 7pm is an intimate, heart-warming and funny play featuring a mischievous chicken invading Mama's flourishing veggie garden and the friendship that is sparked between them. Stunning puppetry and a tour de force performance from Goretti Chadwick make Still Life with Chickens a delightful tale that everyone can enjoy.

Rants in the Dark is a theatre production based on the book by Emily Write's. Its unfiltered truth on parenting is honest, authentic and laugh-out-loud funny. Grab your girlfriends and a glass of pinot gris and enjoy a show that offers comfort and connection to other exhausted parents all over the world.
Music in the Carrus Crystal Palace:

See cricketing legend and musician John Wright & The Souwesters on Wednesday October 30, UK based, genre jumping, Kiwi song writer Nadia Reid and her band on Thursday October 31 and rockers Milly Tabak & The Miltones on Friday November 1. It's a beautiful and intimate venue to experience these local and internationally renowned artists.
Wild Dogs Under My Skirt Friday 1 and Saturday November 2:

Tusiata Avia's poetry is transformed into an electric theatre piece - Wild Dogs Under My Skirt - that is vivid, passionate and compelling. It's a celebration of island life, the feminity of Samoan women and is flush with humour providing 75 mins of pure entertainment.
Speakers programme over November 2 and 3:
This year's Speaker Programme covers everything from parenting to politics, from mental health to money, from raptor birds to racism and closes the festival with a bang on Sunday, November 3 with a panel discussion on climate change.
Come and hear the wisdom and wit of speakers including former MP Marilyn Waring, serving MP Chlöe Swarbrick, Rocky Horror Show creator Richard O'Brien, finance writer Mary Holm, native bird of prey specialist Debbie Stewart, parenting author and blogger Emily Writes, business commentator Rod Oram, and award-winning scientist James Renwick. Day passes for $70.
"We especially encourage parents, grandparents and caregivers to point their young people at Headlands – November 2 at 1.30pm, dealing with anxiety and depression – and Money Talks: Smashed Avocado on November 3 at 1pm.
"Student tickets –with ID – are available to all speaker sessions for just $5.
"Why do we love the Speaker Programme? It's a chance to be challenged, informed and entertained. Come and join us! See the full programme here."
More on SunLive...