From garden to table to classroom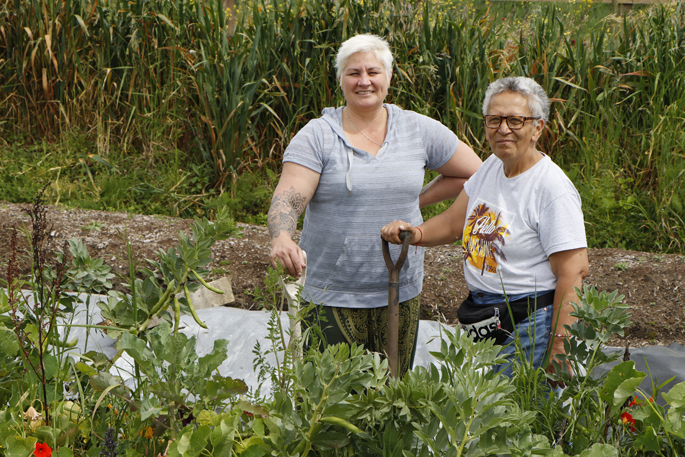 The garden beds appear overgrown as flowers, grass and a few weeds weave their way between the plants, but everything is planted with a purpose.
The barley is growing to add carbon to the soil, the clover fixes nitrogen into the soil and mustard has been grown then cut and covered to add nutrients.
It's hard to believe that at the start of the year this land was an overgrown field with grass up to your waist and a few cars were parked on the section.
The land in Welcome Bay is Maori land owned by about 250 people and the Ngapeke Seven Trustees have decided to create something that has a collective benefit for everyone.
Ngapeke Seven Trust manager Rebecca Boyce says they're starting small, but have big plans that will carry on for generations.
"We started with a kitchen garden, with the idea that we will be to grow and supply the marae and local community."
They also have plans to start a food forest that will be about 50 years in the making, this is all part of permaculture- a way of growing food sustainably.
Permaculture design consultant Rina Walker says there will be a lot of different layers of edible plants, trees and fruit that will build up the food forest.
"We're going back to nature and we're looking at all the natural systems, so giving the opportunity for the natural systems to start.
"There's things happening in these beds. It might look like a darn mess to most people but that's actually useful, that's permaculture.
"There are three main principles of permaculture and one has everything to do with the environment.
"The second one is to do with surface, this is growing things to put back into the soil so anything that's surplus is going to be useful to the design.
"The third one is community, so how us humans live and work with nature and we can still be sustained and nurtured."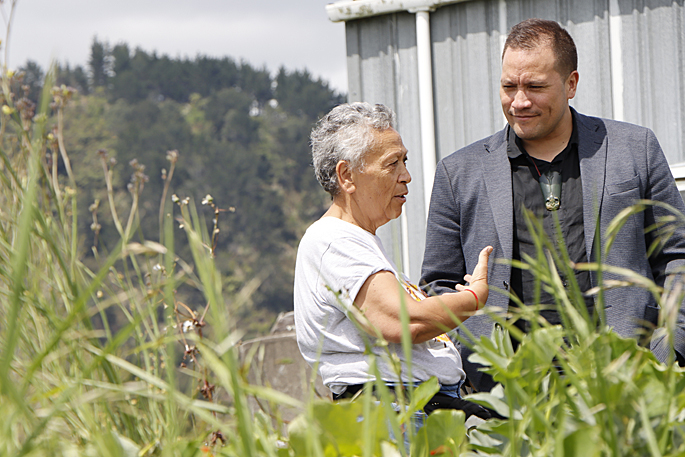 Rina Walker shows Tamati Coffey around the garden. Image: Bruce Barnard/SunLive
Rina has been studying and practicing permaculture for most of her life and will now be teaching it.
The trust has teamed up with Te Whare Wananga o Awanuiarangi to run the level 3 Kai Oranga course and Rina is the kaiako.
Rebecca says it's a free course and students will learn all different aspects of being able to grow healthy kai themselves.
The course will be based at the Welcome Bay property and the Te Whetu O te Rangi marae nearby.
Anyone from 16 and up can take part in the course and they are looking for 20 to 25 students.
Waiariki Member of Parliament Tamati Coffey visited the site and says growing food is an important skill that is being lost.
"This is knowledge that so many of us don't have any more.
"I walk around here and I don't even know what nitrogen plants are and what carbon plants are. It's a lost skill actually"
"You'll hear a lot from the community, whenever we talk about helping out people that are most in need one of the things that they first say is they need to learn how to grow their own vegetables and they need to learn how to grow their own fruits but unfortunately it's a skill that not many people have."
He says there is a disconnect for a lot of people who don't really know where their food is grown and a lot of others don't have time to grow their own.
"People want to learn about this kind of stuff because once upon a time it was so convenient you'd just go get it off the shelf but now there's a heightened awareness around where our food comes from."
Tamati thinks the course is great idea and encourages people to do it.
"Anybody that wants to learn a skill that they're going to carry with them for the rest of their life then they should probably be giving these guys a call."
Anyone interested in the course can email: ngapeke7trust@gmail.com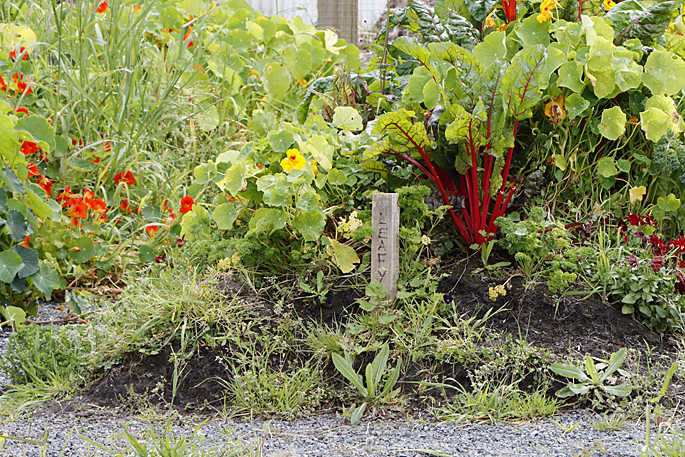 More on SunLive...