John Wright – a long way from home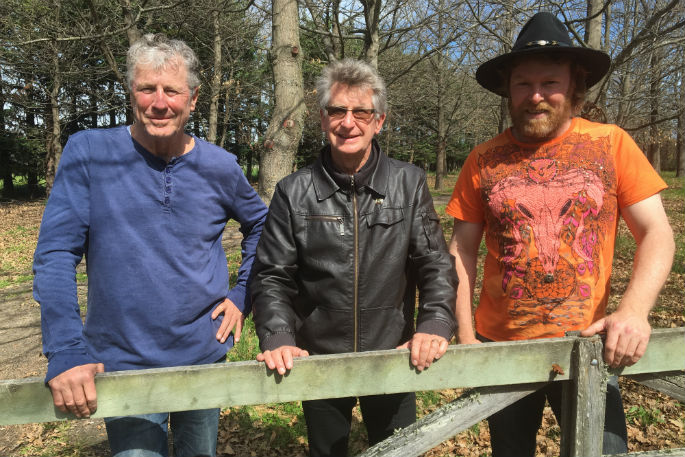 As a New Zealand opening batsman, he was gritty rather than spectacular.
And as a muso he has no pretentions.
"At time as a cricketer, I probably batted slowly and people walked out. So if our concert all gets a bit slow and people have to leave, then so-be-it." He's dry as an Indian cricket pitch off the field as well.
John Wright, former international cricketer, coach, analyst and talent scout is also singer, song writer and recording artist. And at the end of the month he'll hop from one big stage on the sub-continent where he's mustering a squad for the Mumbai Indians' next IPL season, to the Carrus Crystal Place and a gig at the Tauranga Arts Festival.
"It's a privilege and enjoyable to make some music with mates." He's talking about Liam Ryan's Sou'Westers, a country music collective. They've been Wright's music mentors. He had lot of help from Ryan.
"It's pretty cool fun for me," says the cricketer-turned-modern-day-minstrel. "I am in my 60s now and if it doesn't work out, I will get over it." Come on John, I am looking for you to give me a reason to buy a ticket. I am thinking a bit of country, a few cricket anecdotes from Wrighty, an IPA perhaps, priceless.
"Over the years with playing and then coaching - much of it away from New Zealand - I never got to play in a band. Not that I'm a great musician." Self-effacing again. "I sang in a choir when I was at school and I loved it." So now with the Sou'Westers, he's living out a dream.
John Wright cricketer started writing songs as a bit of a hobby. He had mucked around with guitars for years. "I wasn't such a good player so I started writing songs."
One of them goes like this. "Hotel rooms and smoky bars, cigarettes and lost guitars, The elevator's jammed on floor 15." It's melancholy, sad – an insight into the sometimes lonely, even depressing times of a professional sportsman on the road. "The bed is soft and the pillow hard, The traffic noise is sounding loud, And I am longing for the country." It's called Christmas Away Blues. John Wright is missing 'Mot' – his backyard of Motueka.
"Over the years I don't know how many Christmases I spent away from home playing or coaching. "Because you are playing on Boxing Day it's another Christmas away from home."
He was in Dakha in Bangladesh when he wrote the song. "That's a long way from home." As coach of India he had been away from home four Christmases in a row. "The previous year I had a Christmas dinner of fish and chips at a diner in downtown Melbourne. We were playing in the Boxing Day test next day. It was just part of the job really."
That was 2003. Nowadays the Blackcaps have their WAGs – wives and girlfriends – in tow. "Probably.
"Things have move on since 2003." Things have moved on, but the songs and the stories within endure.
As a foil for his isolation and loneliness John Wright would write songs. Songs were his crossword puzzle.
"Friendly staff and a wake-up call, My laundry's lost along with my thoughts, The mini bar has run away on me, The paintings hang like sleeping cats, They're staring down and I am smiling back, And the loneliness creeps over me."
He couldn't have written that without experiencing it firsthand. "It's great to have a prop like that, you can do it anywhere. So over the years, I have written this and that. Some is good and some bad."
Does he think people would go to a John Wright gig people if he didn't have his cricket profile? He dangles his bat outside off stump at that one. "I've got no idea… probably not. But the other guys are great. I would pay to watch the Sou'Westers any time of the week."
Anyhow, when Liam Ryan contacted John Wright in India and told him about the gig at the Arts Festival, the cricket man thought: "wow – that would be a nice thing to be involved with. And people can make up their own decisions whether I bear scrutiny".
This great cricketer's humility would alone be worth the price of a ticket. And throw in the Sou'Westers.
An Evening with John Wright and The Sou'Westers is on at the Carrus Crystal Palace on the Tauranga Waterfront on Wednesday, October 30, from 8:30pm to 9.45pm.
Tickets are available by calling 0800 842 538.
More on SunLive...