Beach access mats are back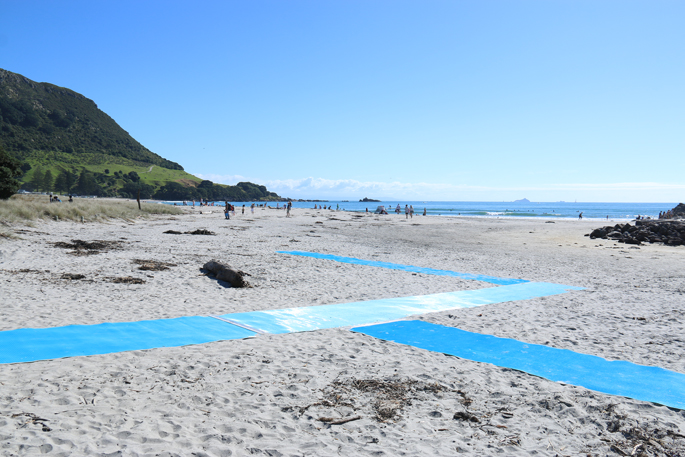 Beach access mats are back on Tauranga beaches this weekend.
The mats are in three locations around the city, Pilot Bay, next to the Cenotaph on Mount Maunganui's Main Beach and Cutter's Cove near Tay St beach.
The beach access mat is a portable rollout mat that creates a sturdy and visible access path to the beach, the Tauranga City Council website says.
Anyone can use the matting, but it is particularly helpful for people who usually can't get onto the beach and move across the sand including, users of wheelchairs, walkers, mobility scooters, or strollers.
The mat was trialled at Mount Maunganui Main Beach in December 2016 and was a huge success, the website says.
Fundraising for the mat was successfully led by local businesses and 60 metres of matting was purchased by Council in 2017 according to the website.
The mats will stay in place until April next year.
More on SunLive...