What's on in the Bay today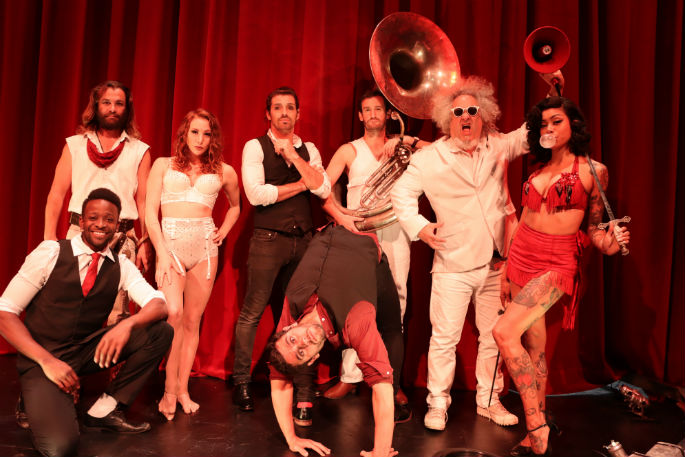 Good morning.
Today in the Tauranga the weather is warming up to a high of 20 degrees and will be partly cloudy.
There's plenty to do today at the very first Tauranga Fringe Village Festival at the Historic Village.
The event is family friendly - but be aware there could be some risqué and unusual acts, so it will be up to the discretion of the caregiver. For a small koha of $5 you will be entertained and inspired. More information is available here. The Tauranga Arts Festival started this week and there plenty of events happening all over the city until November 3. For more information visit the website.
You can also check out these other activities:
Vintage & Retro Sale
A cash only Vintage, retro & funky pre-loved mod clothing sale. 9am-12pm at the Historic Village.
Rusty Mannequin Sale
High quality pre-loved women's and men's clothing and accessories, priced from $6. All proceeds go to Turning Point Trust a Mental Health and Addiction recovery service. 9am-12pm at the Historic Village.
The Little Big Markets
The Labour weekend market will bring you the best of the best when it comes to local craft, street food and live music. There are also have lots of great activities that the kids can enjoy 9am–2pm Coronation Park, Mt Maunganui.
Papamoa Arts & Crafts Market
An indoor monthly market selling products from artists all around the region. 10am-2pm at the Papamoa Community Centre.
Tauranga Farmers Market
Tauranga's only true Farmers Market go and meet the local producers for the freshest of produce. 7:45am-12pm at Tauranga Primary School.
2019 Mini Nationals
Hosted by the Tauranga Mini Owners' Club the "Mini Nats" attract at least 100 Minis participating in fun, competitive and social activities including show & shine displays, navigation trials and hill climbs. 8am-11pm at Hotel Armitage, Tauranga.
Art and Craft of Screen Writing
Tim Balme will help distil the differences in disciplines between literature, theatre and screenwriting. 1:30pm-4:30pm at the University of Waikato, Tauranga campus.
Boundary Riding: Writing for Middle Readers
This workshop will explore the range of forms and approaches possible when writing for this multi-faceted age group of 9 to 13. 9:30am to3:30pm at Baycourt Community and Arts Centre.
Labour Weekend Blues & Brews Fest
Tauranga's first Central City Craft Beer Festival paired up with some of the best Blues music in NZ. 12pm to midnight at The Hop House on Wharf Street
Staged between heaven and hell, Limbo is brought to you by some of the world's best performers. Shows at 2pm and 8pm at Baycourt Community and Arts Centre.
A Call to Dance
Join acclaimed choreographer and dancer Amrita Hepi for a one-on-one fun and free yarn about heritage, belonging, public expression and cultural authenticity. 10am-4:14pm at the Tauranga Art Gallery.
A Synthesized Universe
An immersive experience, A Synthesized Universe combines live music with custom animation, otherworldly video manipulations, and a flight through the known universe. 8pm-9pm at Carrus Crystal Palace on the Tauranga waterfront.
2019 Rugby World Cup
Get some mates together and head to Our Place, the Tauranga City home of The Rugby World Cup, all of the RWC games are playing live. 9pm at Our Place, Tauranga.
Public Skating Session
Skates and protective gear provided, wear thick socks and come join them for a boogie. Just $10 each plus $3 Skate hire or $50 family pass. 1pm-3pm at Skatescool, 2 Roxanne Place Tauranga.
Discover Your Creativity in a Kiln-Fired Glass Workshop
Learn the fascinating and somewhat addictive craft of making Glass Art by fusing or melting glass in a kiln. 9am-12pm at Leadlight Expressions in the Historic Village.
Experience HU: The Sound of Soul
HU is a sacred sound and ancient mantra. Singing HU provides a sense of calm, strength, and centeredness. 1:30pm to 2:30pm at the Papamoa Community Centre.
More on SunLive...