Hollis to be banned from council business with iwi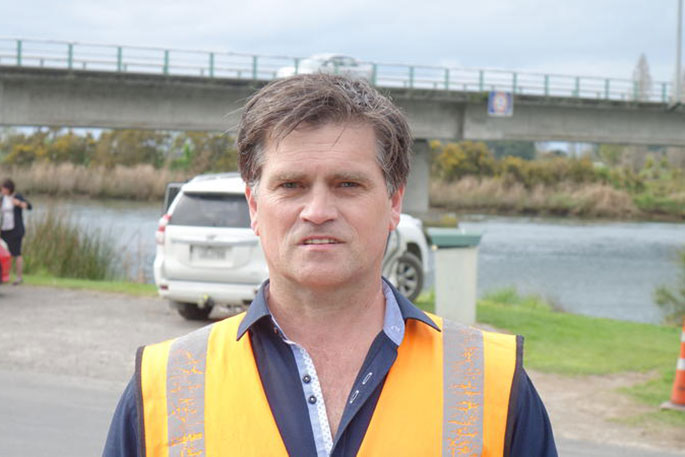 The Mayor of Tauranga will ban councillor Andrew Hollis from participating in any council business involving iwi or hapū, following comments he made calling for the Treaty of Waitangi to be burned.
The newly elected Tauranga councillor is already facing calls for his resignation.
While councillor Andrew Hollis was campaigning, he said the Treaty of Waitangi was "past it's use-by-date" and "a joke".
Local iwi leader Buddy Mikaere is a former director of the Waitangi Tribunal and says he wants Andrew to step aside.
"I think that in saying things like, the Treaty is a joke and that it's past its use-by-date and I think in one instance also saying, the Treaty should be burnt, that seems to me to be in direct contradiction of part one of the Local Government Act, and part four and six, where treaty principles are clearly something which councils needed to taking into account.
"So this guy has got a conflict of interest, which seems to me would disqualify him from any participation in any council business that has to do with Māori interests because the whole purpose of those sections of the LGA is to give Māori input into the business of council.
"How can he participate on any reasonable debate on issues such as that?"
Mayor-elect Tenby Powell says he will not tolerate the demonising of certain sectors of society.
"I can categorically tell you there will be no place for racism in our council chambers.
"Andrew has some very strong views on the Treaty of Waitangi and issues around land. The reality is what Andrew has done on Facebook is that he's come out extremely strongly on these issues.
"But Andrew's brand, and that which he was voted in on, I believe, is all around fixing State Highway 2, between Tauranga and Katikati."
Tenby agrees that Andrew should be banned from participating in any issues involving iwi participation.
"I do believe that he's openly conflicted himself and brings a pre-determination to those discussions and our relationships with iwi and hapū, they're particularly important."
Andrew says he sees no issue with his opinions that he broadcast on social media, despite one of his key election issues being repairing the Mauao walking track, which will require consultation with iwi.
"I don't [regret it] even a little bit," he says.
"It's just a point of view. People can like it or not like it. It's up to them. If you don't want to work with me as a councillor, then there are 10 other councillors you can work with. I'm not going to change my views."
More on SunLive...