Get moving for charity this Labour Weekend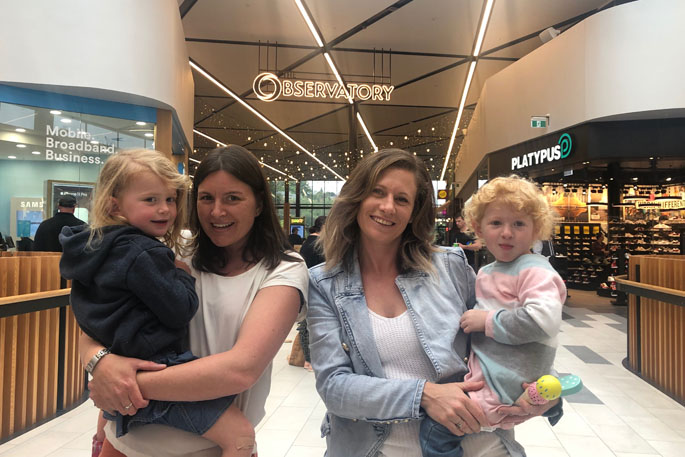 Rally up your friends and family and take part in the inaugural 'Family Fun around The Lakes for Charity,' launching at Tauranga Crossing this Labour Weekend.
'Family Fun around The Lakes for Charity' is the official launch of local charities, Donors Choice and A Day of Magic, who each share the common goal to create more good in the Tauranga community.
Set to be a day of outdoor fun and fundraising, participants can sign up to run or walk, the 2km or the 5km fun run around The Lakes in support of the two charities. At the finish line, located at Tauranga Crossing there will be a range of live entertainment including music, face painting and more, as well as competitions and a spot prize draw, including a $500 Tauranga Crossing gift card.
ADOM, the brainchild of Melanie Quin, supports those affected by terminal illness in the Bay of Plenty by providing them with the ability to come together, celebrate life and to create lasting memories.
Created by Ken Knott, Donors Choice supports local schools by pairing them up with donors to enable schools to take part in activities and trips that benefit the children.
Melanie decided to set up the charity following the impact she was able to have on a friend's life who had been diagnosed with a terminal illness and only has weeks' to live.
"On the day I found out, I asked her what the one thing was that she's always wanted to do in life but never had the chance. Her response: take a ride in a helicopter. Over the next three days I did everything I could to make her dream a reality and later that week created a day of magic for her and her nearest and dearest with not one, but two helicopters," says Melanie.
"After this day being a complete success and seeing the smiles and laughter on everyone's faces, I decided that I wanted to provide this opportunity for others. I decided then and there to create the charity.
"Tauranga Crossing is such an amazing hub for the community to meet up and spend quality time together, so there was no other venue in the Bay of Plenty that we wanted to launch A Day of Magic."
"This is a fantastic initiative that Melanie and Ken have decided to set up and we're delighted to support A Day of Magic and Donors Choice, and help them to raise money to support people in need in our community," says Tauranga Crossing centre manager Andrew Wadsworth.
'Family Fun around The Lakes for Charity' will start at 8.30am on Sunday October 27, with the first fun run kicking off at 9am.
Tickets can be purchased from taurangacrossing.co.nz
Standard tickets are available from October 14 from $25 for a single entry and $35 for a family.
All proceeds will go towards A Day of Magic and Donors Choice.
More on SunLive...