Parking meters installed along Durham Street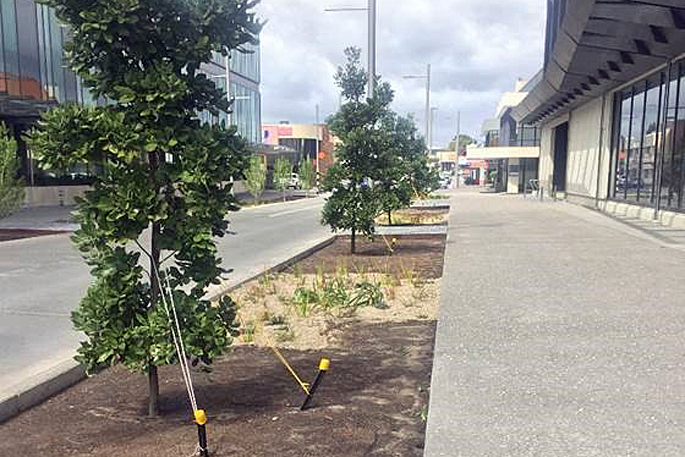 With all the machinery and traffic control now removed from Durham Street, parking meters and signage has been installed along.
"There is no parking in Durham Lane and there is 60 minute parking on Durham Street," says a Tauranga City Council spokesperson.
"The windy weather this past week has certainly tested the new trees outside the University of Waikato. As a temporary measure, we are supporting the trees with strapping until the street furniture is all installed and the trees have had time to spread their roots."
The last small pieces of work will be undertaken without any road closures.
Highlights from the past week:
Traffic management and all barriers have been removed from site. This is a very exciting milestone for the project.
Durham Street open to two-way traffic.
Durham Lane open to vehicle traffic.
Street signage is up.
Bus stop is ready to link back into bus network.
Work happening next week includes:
Durham Street
Continue cobblestone work on make-up strip between footpath and Palazzo Kitchens and Nood buildings.
Bike stands to be installed.
Seating to be installed.
Final planting around seating.
Litter traps to go inside cesspits.
Light shrouds.
Pave-locking of cobbled areas to set them once they have settled.
The project is expected to be completed by the end of October.
More on SunLive...