Lion Mints support helicopter rescues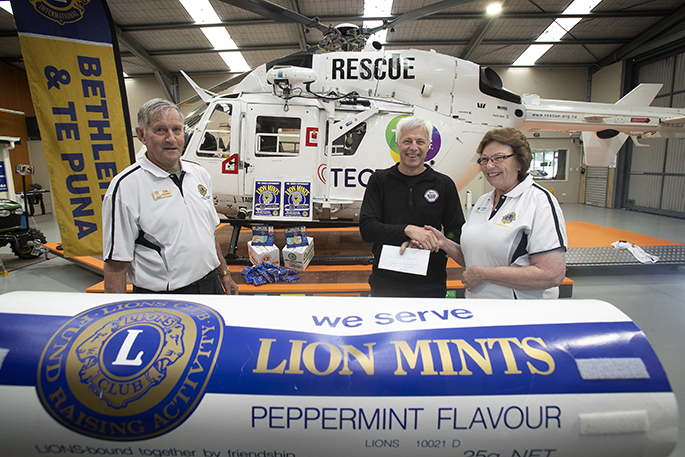 The group handed over $2000 to the Trustpower TECT rescue helicopter on Tuesday morning. That's 2000 packets of mints sold this year.
Bethlehem Te Puna Lions president Diana Forrest says the rescue helicopter is dear to the group's heart.
"Earlier this year we had a friend of the club that had to be airlifted to Auckland Hospital, and it actually saved their life.
"When somebody said we made a profit with our Lion Mints, it was suggested we gave our profits to the service. We are very proud to give them the donation today," says Diana.
"I got a bit emotional would you believe when we handed over the money. These guys serve the community wonderfully."
Lion Mint dispensers are located in 20 local business around the Bay.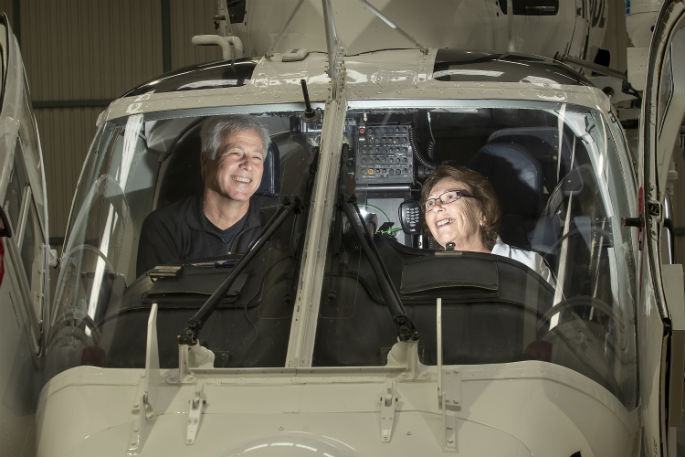 Trustpower TECT rescue helicopter pilot Hendry De Daal with Bethlehem Te Puna Lions president Diana Forrest.
Trustpower TECT rescue helicopter pilot Hendry De Daal says he is stoked with the contribution.
"It's so nice to see the community supporting the local chopper.
"It's great people recognise what we are doing and every little bit helps to keep the service going," says Hendry.
"Our service helps get people up to Auckland quickly, within 45 minutes. The recovery rate is so much better, especially with the traffic here."
Doug Morris is the manager of Lion Mint operations in New Zealand.
He says each year they raise about $65,000 profit from selling mints which goes into various community initiatives across the country.
"People may want to know - the flavours are candy, peppermint and spearmint," says Doug.
Lion Mints are imported from Australia and are distributed to Lions clubs throughout New Zealand.
More on SunLive...