Are you in the People of Tauranga painting?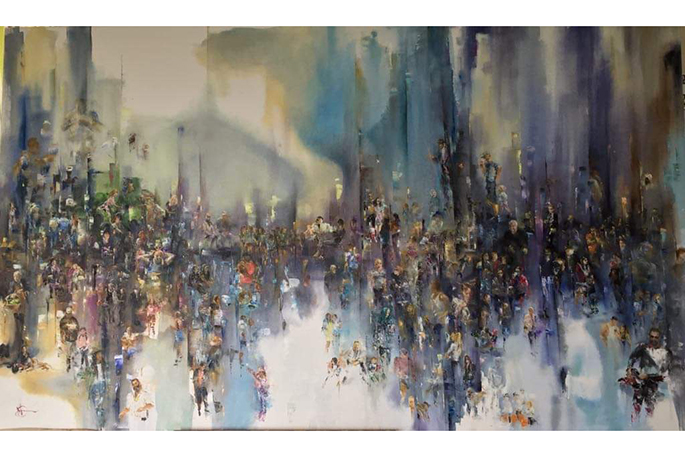 Are you in the People of Tauranga painting?
A two metre painting is attracting a lot of interest from Tauranga people coming to the Bay of Plenty Home Show this weekend.
The large painting, by artist Natalya Doudell, is hanging along one wall at the Macandmor Gallery stand at the Trustpower Baypark Arena, and has many local people painted into it.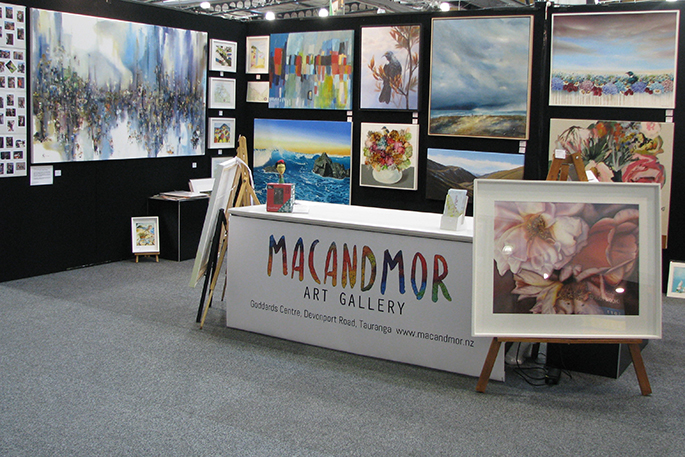 "Tauranga is such a vibrant active place and it inspired me to create this painting 'People of Tauranga'," says Natayla.

"I took photos of various people I met at malls, markets, a gym, the Tauranga Waterfront and at the Mount main beach.
"It was such a wonderful experience to interact with these people and to be rewarded with such enthusiasm from them for this concept."
"She has provided photos of the people she asked to participate," says fellow artist Christie Cramer.
"Natalya asked Tauranga people if they would like to be included in the painting. She came to the idea as we were discussing how to get Tauranga to become more vibrant again after the works that have been going on recently."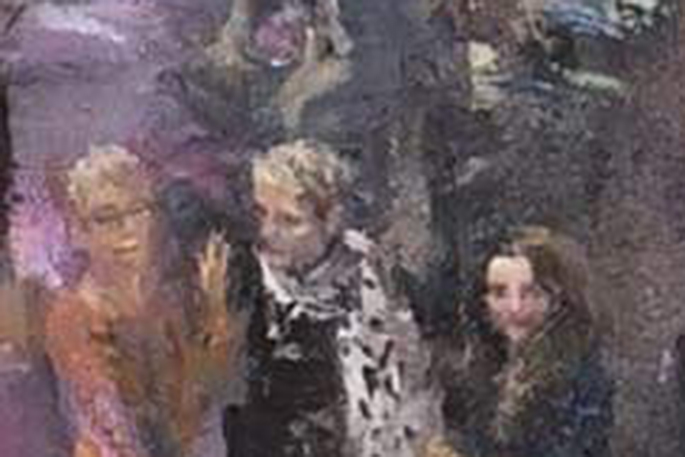 "I asked Greg Brownless to pose for the painting too," says Natalya. "It's quite a different style from my previous pictures."
Some of the people Natalya included were taken from photographs.
"Nat thought it would be a way of getting them interested in coming into the CBD and into Macandmor Gallery to see themselves or their friends in her painting," says Christie.
"It has been hands down the most engaging work over the first day of the show."
Natalya Doudell will be at the Bay of Plenty Home Show today from 12pm – 2pm, and is looking forward to talking with people about her painting.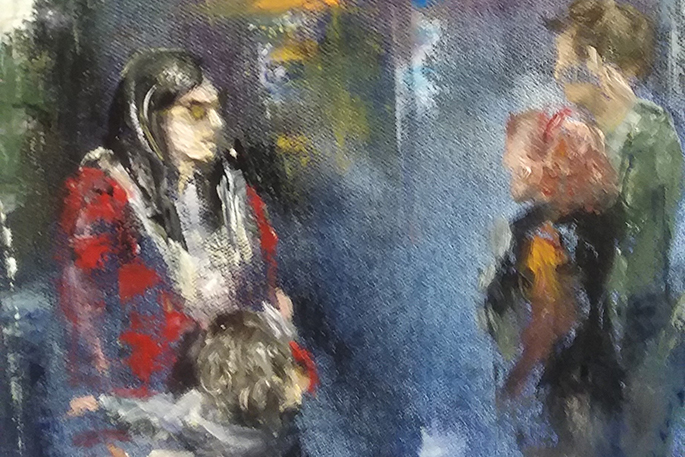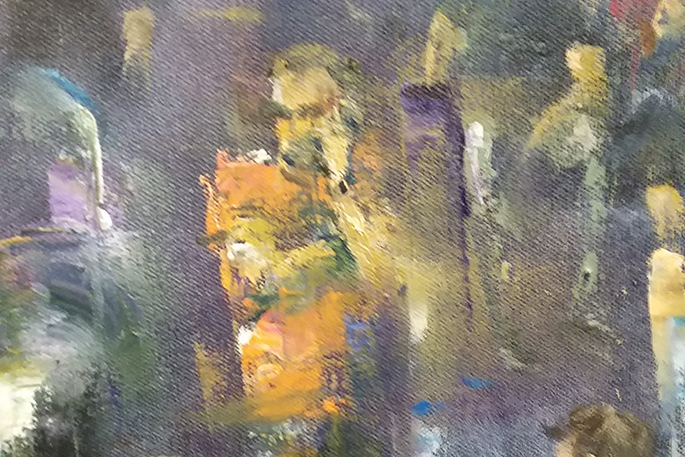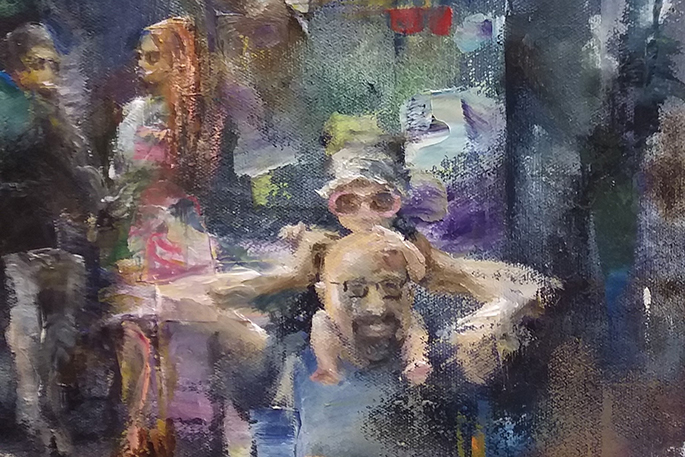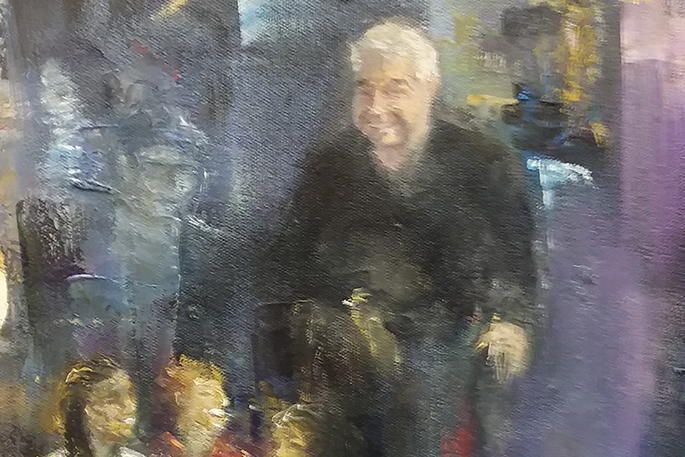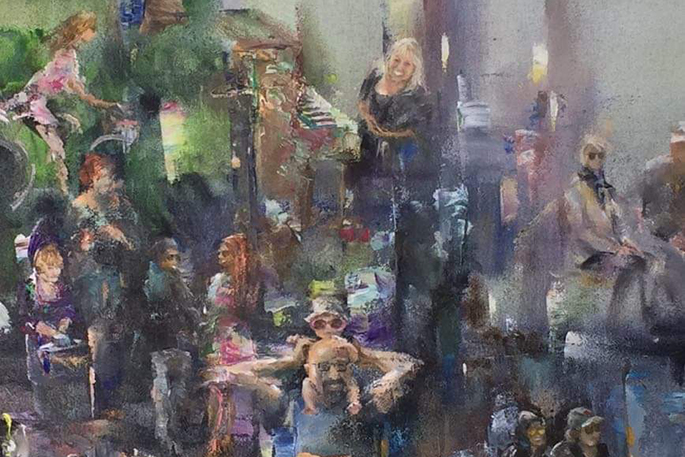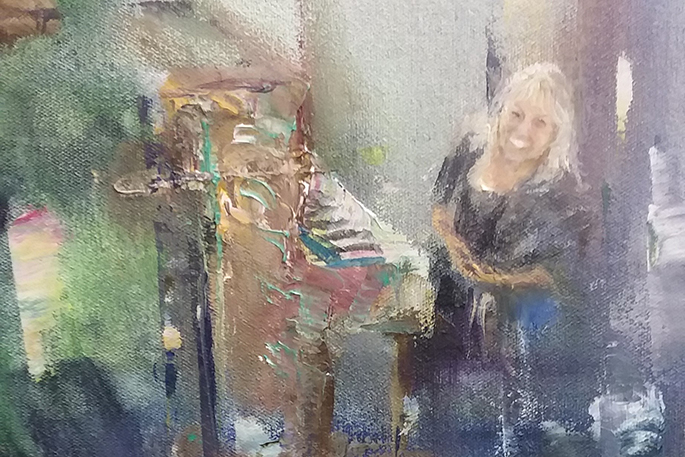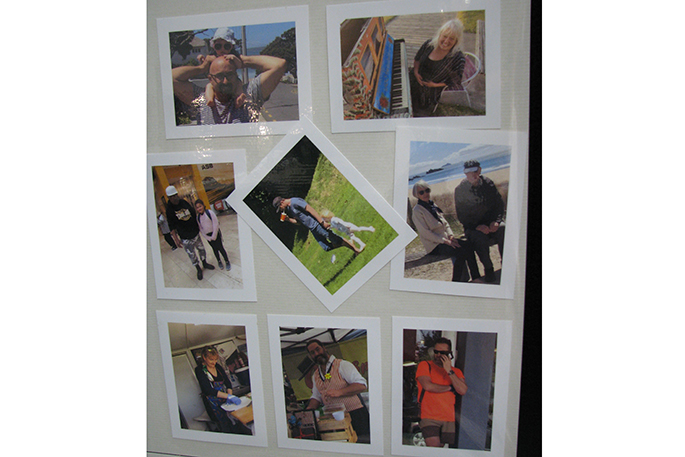 More on SunLive...