Waste not, want not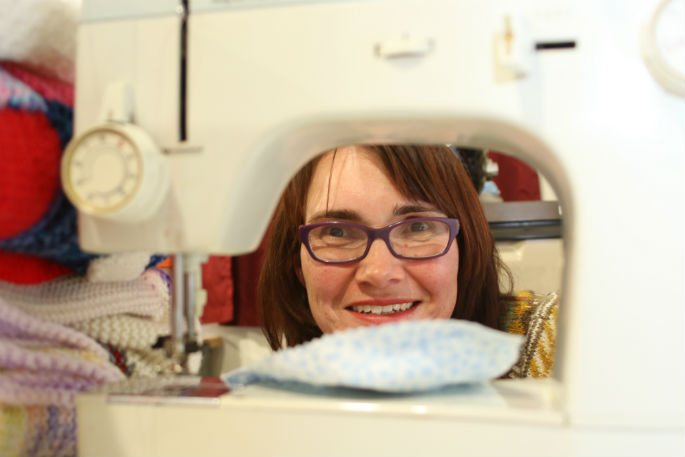 Put the junk in the trunk and head to Katikati today.
There is a crew of knife sharpeners, seamstresses, sparkies and an assortment of other handy folk itching to get their hands on the goods.
SuperGrans Western Bay of Plenty is hosting Katikati's very first Repair Cafe, where people can get their faulty items repaired and learn a thing or two about their bits and bobs at the same time.
SuperGrans WBOP manager Anita Rapson, who will be manning one of the sewing machines on Saturday at the Katikati Memorial Hall, says the services are free.
"SuperGrans is all about sharing practical skills."
So, while people wait for the knives to be sharpened or the split pants to be re-sewn, they can watch, learn and even have a go at doing the repair themselves.
Anita hopes they will be able to run the cafes every six months, in addition to their other regular workshops, classes, mentoring and events.
The types of broken things that can be repaired by the expert volunteers include clothing, broken chairs, household appliances, toys, ceramics, mobile phone screens, jewellery and crockery.
But don't strap the fridge-freezer to the roof of the Corolla.
"If you can carry it and it's not working, bring it along. There's no guarantee it can be repaired, but it's worth taking the time to find out as there's a possibility it could be a really quick fix," says Anita.
There will be six different repair stations, including a certified electrician, a knife sharpener, clothing repairs, handymen and bike maintenance. There will be device support for anyone with a specific cell phone related query.
Anita says the event is a continuation of the other services they offer like free budgeting advice, cooking classes, postnatal support, crop swapping events, gardening and more. All of which are free.
She says people have been quick to put their hands up to volunteer their time but they do need a few more fixers, particularly for cell phone screen repairs and a second certified electrician.
Where: Katikati Memorial Hall Lounge
When: Saturday, October 19, 10am – midday
Cost: Free, although donations are appreciated to help cover the costs to run the event
For more information or to volunteer contact: info@supergranswbop.org.nz, 07 549 4522 or: 027 472 1112, www.supergranswbop.org.nz or: www.repaircafe.org
More on SunLive...