Tauranga promoter signs NZ rapper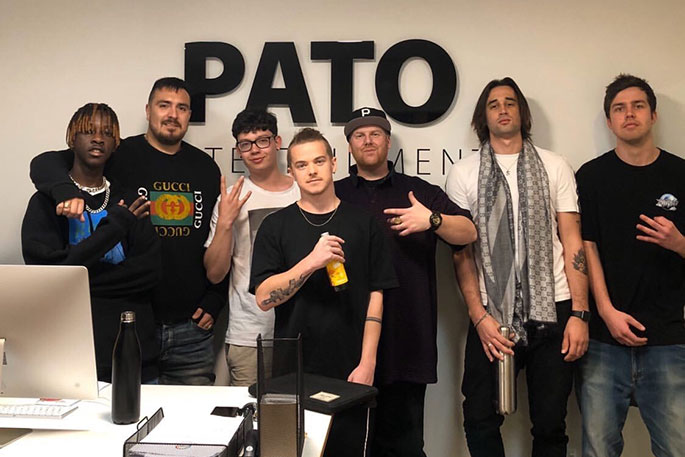 The will to keep going and prove people wrong has landed the latest signee to Pato Music Group an opportunity of a lifetime.
Kid Rey will be the supporting act for Tyga, when Tyga plays Hip Hop in the Park at Soper Reserve on Wednesday.
"It's surreal," says Khosi N when ask how it feels to be the supporting act.
"I grew up hearing Tyga in my lounge played by my parents, and to be on the same lineup as him now is crazy to me.
"I'm beyond blessed and can't take none of this for granted."
Khosi started his career in 2018 and says he has always enjoyed the idea of music.
He says he has always been good with rhyming and rhythms and thought it'd be cool to share his sound with friends through YouTube.
"Some people liked it and some didn't. I kept going to prove people wrong and I guess, here we are now."
Khosi is originally from Auckland but is "ethnically from Bulawayo, Zimbabwe".
Wanting to do more shows led Khosi to contacting Tauranga music promoter Pato Alvarez.
"I saw Pato ran Bay Dreams, so I contacted him and he got back to me quite quickly and asked me to give him a call two days later.
"He then said to me he would be interested in management with me and from there we discussed further leading up to where we are now."
Where they are now is music deal with Pato Music Group and Kid Rey as supporting act for Tyga.
"When he contacted me, I checked him out and I was actually very impressed by the way he was communicating," says Pato, "for his age, he is very mature."
"We meet up at the studio in Auckland, brought a producer, and spent all day there. He is very committed and talented.
"I'm pretty excited about working with him and seeing what the future might bring us."
Pato, who is well known for his Bay Dreams and One Love festivals, says the music business goes hand-in-hand with his promotional business.
"We have the platforms for artists to perform and there is so much talent out there not getting acknowledged, so I decided I was going to make a change and start building new artists."
Pato says it is always is good to have fresh talents.
"I find it very exciting to be honest. It's is a whole new project and is keeping me busy. I love it.
"We are also working with international promoters to be able to share talent."
Pato's advice to anyone wanting to achieve their goals is to "never give up on your dreams".
"Hard work always pay off, stay focused and have a goal and a plan, and things will come into place sooner or later."
More on SunLive...