Horse waiting at SPCA for a home for four years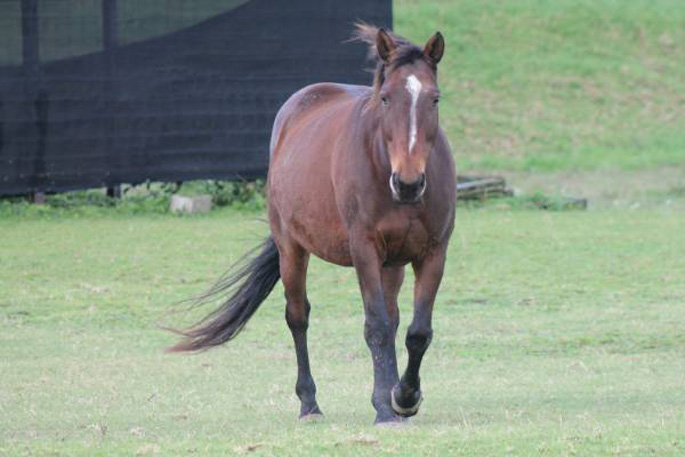 It has been 1594 days since Jinx arrived at Auckland's SPCA and she is still waiting for a family to take her home.
The horse, now officially the SPCA's longest stay animal in the country, arrived in 2015 after an inspector took her from a home where she wasn't getting the attention and care she needed.
Now 11 years old and described as a "sweet horse that has not had much experience in life", she has spent much of her time at a foster home and gone through training to improve her handling.
Jinx can't be ridden, but she socialises well with young stock and is friendly towards donkeys and goats, according to SPCA rural animal technician Fiona McDonald.
"Jinx has the sweetest nature, loves human attention, and is a very gentle pony," she says.
The SPCA has no time limits on when animals must be adopted, meaning Jinx will stick around at the SPCA until she finds a home.
SPCA Auckland northern region general manager Jen Radich says the team was hoping someone in the community could open their hearts up and home her.
"As Jinx eagerly waits for her second chance at happiness, we will wait too. We won't give up on her no matter how long she stays with us."
Families looking to adopt Jinx can find more about her here.
More on SunLive...