Kuaotunu River Bridge opens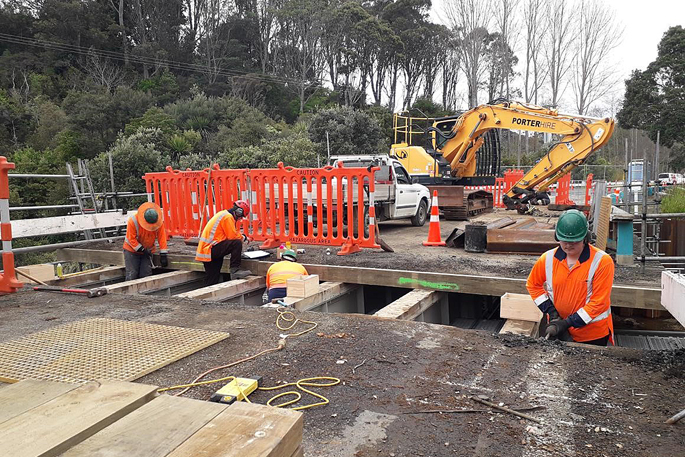 The Kuaotunu River Bridge will open this afternoon, a week ahead of schedule.
Thames Coromandel District Council area manager - north Allan Tiplady says, the road will re-open to one lane, under stop-go traffic management and is expected to open to two lanes by Monday October 21.
"We can't give an exact time of when the bridge will open this afternoon, but it will be before the end of the day. We ask that when it does open, people travel safely through the site and to observe the 30km/hr speed limit, with possible minor delays until Monday."
Thames Coromandel Mayor Sandra Goudie says, "A huge congratulations to the NZ Transport Agency, Higgins and all the contractors involved. They've gone above and beyond and worked hard throughout the storm this week - and the past four weeks to get the bridge open sooner than planned. It was an extraordinary effort,"
"We know the closure has been an inconvenience to many, but I want to thank all the communities from Coromandel Town through to Whitianga for their patience.
"It's was fantastic to see how communities pulled together to help each other out during this time – and also a big ups to the Kuaotunu Katchup facebook team for helping coordinate shared transport options, along with Go Kiwi who put on extra shuttle bus services."
Sandra is hosting an event at the Kuaotunu Hall on October 22, from 4 to 6pm, to say thanks to the NZTA, its contractors and all the local residents affected by the closure of the SH25 bridge at Kuaotunu, following the September 9 weather event.
More on SunLive...