Tauranga footballer to play for Wellington Phoenix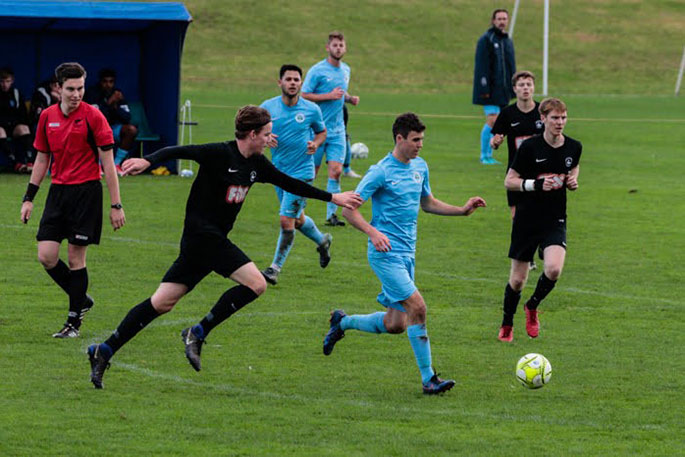 It's been a successful year for the Links Ave-based Tauranga City AFC.
After just surviving a relegation battle last season in the Northern Regional Football League Division 1, the club made a conscious decision to strengthen its coaching team with a key focus on developing the footballing talent they have in the Bay.
"The results back-up the decision made by the club, with the team cementing its place in the NRFL Division 1 for another season," says a statement from the club.
"It's now the only club representing the BOP in the NRFL.
"TCAFC finished in a credible fifth place after a very strong second round, including a six game winning streak ultimately ended by Bay Olympic, who were promoted and made the semi-final of the Chatham Cup."
Part of Tauranga City's NRFL squad, Riley Bidois is moving onto his next challenge at the Wellington Phoenix.
The club would love to keep Riley in the BOP but supports his move.
Director of football and first team Coach Barry Gardiner says Riley deserves the accolades he gets and this is an opportunity to challenge himself further.
"When we see our players getting opportunities like this, we see it as a positive sign that the development pathways we're providing are working - so it's rewarding."
In 2018, TCAFC youth players Joe Chiari and Charlie Beale joined the Phoenix Academy as U15s.
Riley is looking forward to the challenge himself.
"The opportunity of joining the Wellington Phoenix is exciting and came about after playing in the Western Springs U17 men's tournament in March. I felt I had a good tournament and won the Golden Boot.
"Phoenix Director Paul Temple emailed me a week later offering me a scholarship to the academy and said they had been watching me for about 18 months."
Riley has been in good form this season.
He earnt a call up to the NZ U17 Training Squad and narrowly missed out on final NZ U17 selection.
"It was a great opportunity and experience for me to be involved in a professional football environment. I enjoyed it," says Riley.
Tauranga City Chairperson, Brendon McHugh says it's something that the region club needs to be proud of.
"I agree with Barry's comments, the club is 100 per cent supportive of giving our youth the best opportunities to be discovered. It's why we have teams competing across the country at key tournaments and it's why we invest in our coaches and development programmes."
This is something Riley benefitted from in his time at Tauranga City.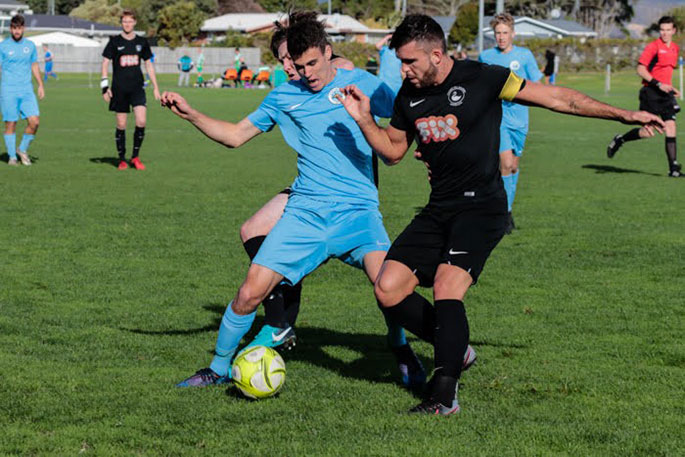 "I've really enjoyed the two seasons I've had with Tauranga City," says Riley.
"The high level of intensity at training and playing in the Northern league has really helped me progress as a footballer.
"I've been lucky to have great coaching staff like Barry Gardiner, Nic Millichip and Maia Ririnui plus a great senior team environment led by players like Raymond How and Tom Pamment.
"I was also lucky to have full support of Tauranga Boys' College coaches Neil Howard and Alex Bryant who worked with Tauranga City's coaching staff so I could still play in inter-school games and competitions such as Super 8 and Nationals.
"They were all really supportive, encouraging and mindful of my workload."
And of the future, Riley has an eye on bigger things.
"My goal is to continue progressing with my football with the hope of a professional contract in the future. I've been given a great start in Tauranga and can't thank Tauranga City and all of my coaches enough.
"Not only for helping me progress with my football, but also helping me to grow as a person to achieve my goals."
Riley has one more outing in the sky blue of Tauranga City as part of their U19 squad that will be only Tauranga club competing in the premier grade of the U19 tournament in Napier this month, but McHugh knows it isn't the last the club will see Riley around.
"I've spoken to Riley and he's keen to come back and give back to the club, encouraging our next wave of talent coming through. It's great to see players like Riley, Joe (Chiari) and Charlie (Beale) back as role models for other youth players."
More on SunLive...