Wild weather leaves damage in its wake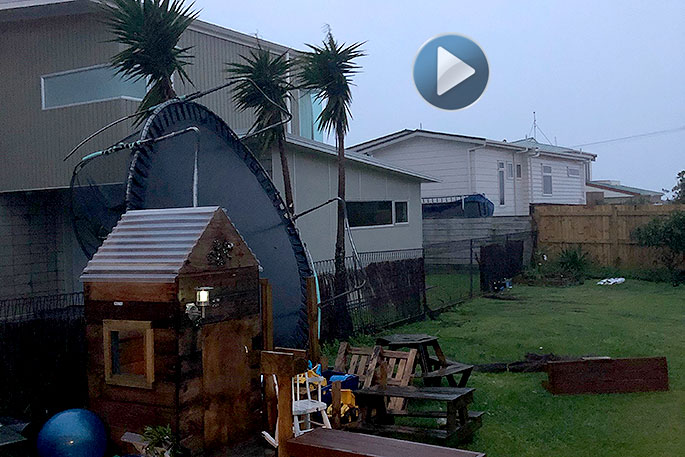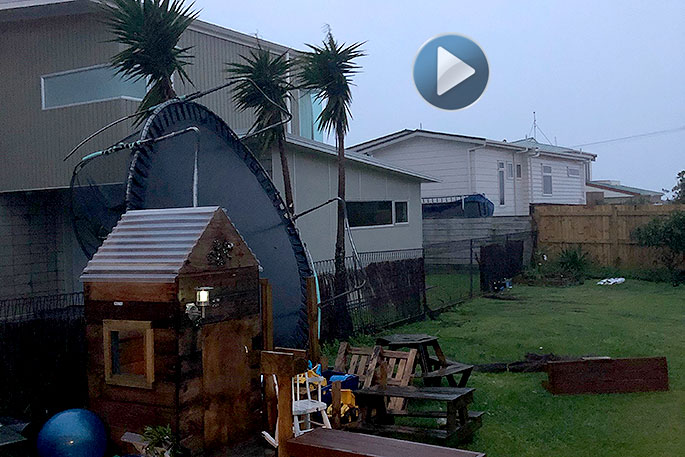 Click the image above to watch the video
Trampolines blown over, trees ripped from roots, powerlines down and flooding.
These were just some of the things reported as wild weather lashed the North Island on Tuesday.
A video sent to SunLive shows what looks like a "raging river" at the back of someone's property in Waihi.
A tree on The Strand in Tauranga was pulled from its roots by strong winds.
There were also multiple power outages reported as a result of the weather.
The warning for severe gales has now been removed and a heavy rain watch is in place in the Bay of Plenty.
The MetService is forecasting a few shower, clearing this evening, with brisk southwesterlies.
A deep low over the upper North Island is forecast to continue moving slowly southeastwards early today, then move away to the east Wednesday evening.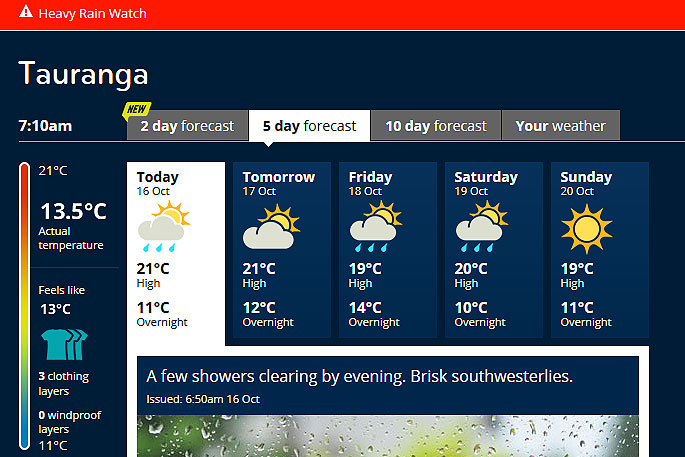 "Heavy rain associated with this system is expected to continue affecting many parts of the North Island and upper South Island through to Wednesday," says the MetService.
"The heaviest rain is expected in Gisborne and Hawke's Bay where Heavy Rain Warnings (Orange) remain in force.
"Also, Heavy Rain Watches remain in force for Bay of Plenty from Te Puke eastwards including Rotorua, Wairarapa and eastern Marlborough."
More on SunLive...