Apartment hotel brings new life to Tauranga CBD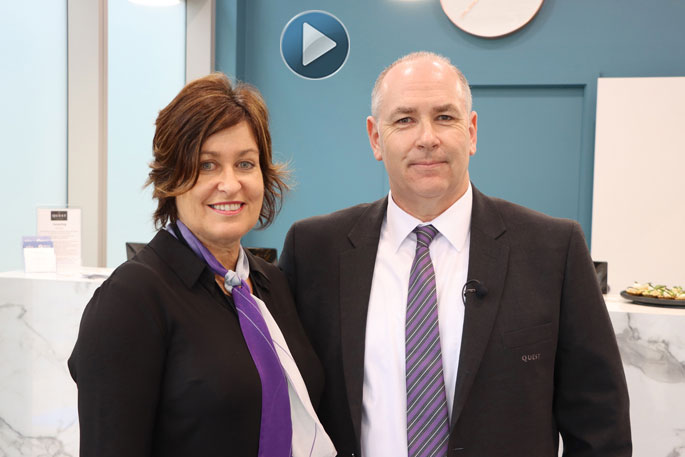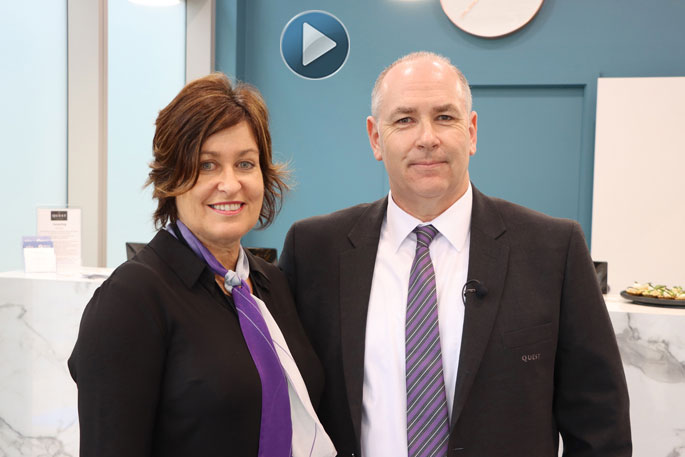 Click the image above to watch the video
A new apartment hotel is already having a positive impact on the Tauranga CBD and restaurants are reporting an increase in trade.
The Quest Tauranga Central opened on August 29 and the franchise directors Craig and Sheree McKenzie are pleased with the welcome they have received.
"We've had so many people knock on the door come in and say hello, say who they are and that it's great to have you here. I think we are welcome here which has pleased me more than anything," Craig says.
"Some of the feedback that I've had already is businesses are generating more income from us being here, mainly the food."
He says one restaurant told him that Mondays are now busier and he attributes that to the Quest opening.
Bay of Plenty Tourism CEO Kristin Dunne says residents and visitors living and staying in the CBD adds to retail and hospitality businesses.
"It gives them new people coming in to town, often mid-week for business travel and that's really important to sustain those businesses."
She says for businesses that have remained in the CBD, it's a real struggle so initiatives like the Quest are vital for ensuring a sustainable CBD.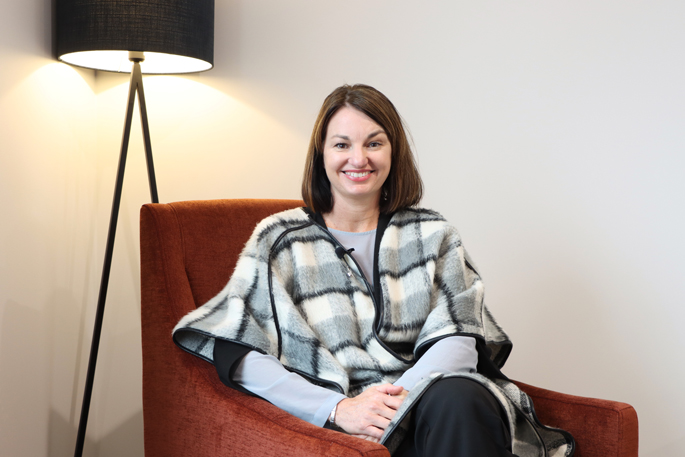 Bay of Plenty Tourism CEO Kristin Dunne. Image: Daniel Hines/SunLive.
MP for Tauranga Simon Bridges says there has been a dearth of apartment accommodation, so the Quest is a welcome addition.
"For a long time people have been crying out for this and if anything we still need more of it.
"It's ultimately going to be private investment having the confidence to come in and do stuff like this.
"Council and central government have a role to play with amenities and roading and potentially art spaces, but it's going to be private investment that's required and here you've got a big dollop of that happening and we need to see more of it.
"It is part of the ongoing regeneration of the CBD. I look back maybe five years ago and I think that was probably the low point but we've seen a lot happen since then whether it's the University of Waikato, Trustpower and Farmers are building, I think they're all really positive."
"I think for experiences, going to the barbers, having food and ice cream and entertainment the CBD is starting to come into its own.
"I feel really positive about what is happening in our CBD."
A new Quest in Mount Manganui was also announced at the official opening, it is expected to be finished in early 2021.
The apartment accommodation will be on the Breakers café site at 290 Maunganui Road, it will be the third Quest in Tauranga.
Kristin welcomes the investment and says Tourism BOP have done research into the need for accommodation in the region.
"Part of our remit is to help increase the supply of product, we did a research report with Colliers into the hotel market and the needs for Tauranga and we've been making that available to investors and hotel brands and there's some really strong options. Land availability is funnily enough one of the biggest issues now."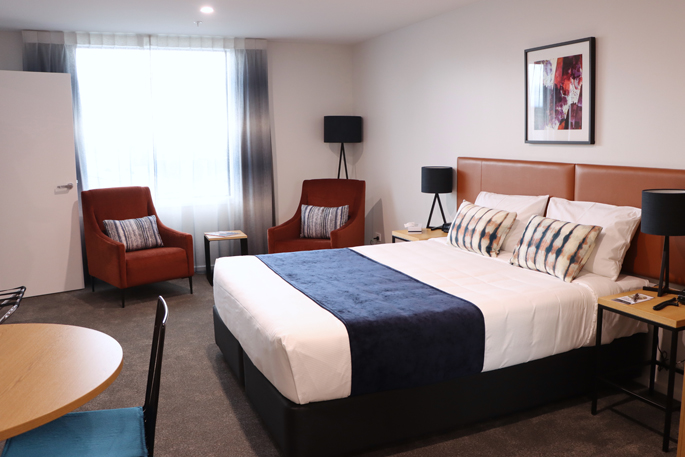 A room at the Quest Tauranga Central. Image: Daniel Hines/SunLive.
More on SunLive...