An awesome line-up of hard rock and heavy metal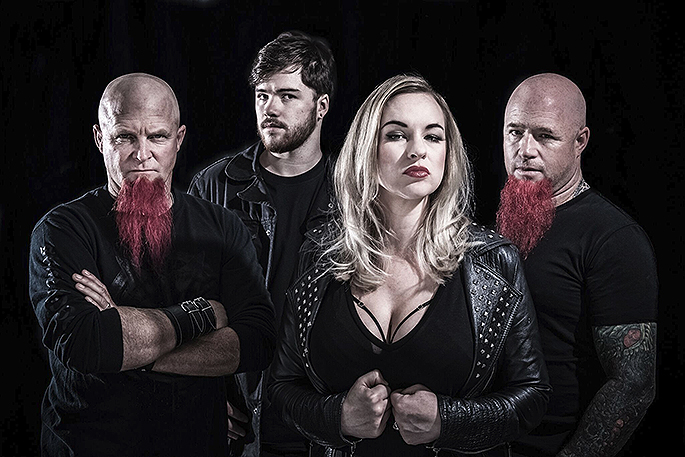 They have toured New Zealand multiple times, released three albums, taken the international music stage by storm and have played some killer gigs with some of the biggest names in the music industry.
Now Devilskin, who are based in Hamilton, are in the middle of the 10 year anniversary tour.
The Onward – a decade of Devilskin tour is heading to Trustpower Baypark this Friday.
Bassist Paul Martin has enjoyed every minute of the last 10 years.
"The most important thing for bands is getting the chemistry right between the members and being able to stay together, and we've just got that sorted, we're family.
"We all know and trust each other and we all want the same thing."
Paul says in music, time is something you cannot take for granted. The band have enjoyed every moment of the decade spent together, and they are still as excited to play for crowds now as if it was their first show.
Like a Storm and Black Smoke Trigger will be playing with Devilskin this Friday.
James Rochester is a sound engineer on the current tour and says he has never seen a reaction to a new band, then he has for Black Smoke Trigger.
"Something quite remarkable seems to be going on at the shows, I've never witnessed such reaction, the opening band Black Smoke Trigger, a virtually unknown new band with a classic hard rock sound are certainly making waves in the music circles, from the opening bars of their impactful intro the crowds cheer loudly, by the second chorus of the first song you can hear the audience joining in on the melodies."
James, who has been a sound engineer for 20 years, says the tour marking Devilskins 10 year anniversary of hard rocking also features Like a Storm, ex-pats doing big things around the globe.
"Black Smoke Trigger are promoting their debut EP, not just any EP though, the band based themselves in Nashville USA for eight weeks of recording with legendary producer Michael Wagener.
"Michael's amazing talent for bringing the best out of bands like Skid Row and Motley Crue, is certainly evident in Black Smoke Triggers Debut EP. Their single Caught in the Undertow has captivated audiences at the shows with crowd participation early on.
Jameds says the EP sold out on the South Island leg of the tour, with more stock arriving for their imminent onslaught of the North Island dates.
Tickets to Friday's show can be purchased via EventFinda.
More on SunLive...