Empowerment leads to new life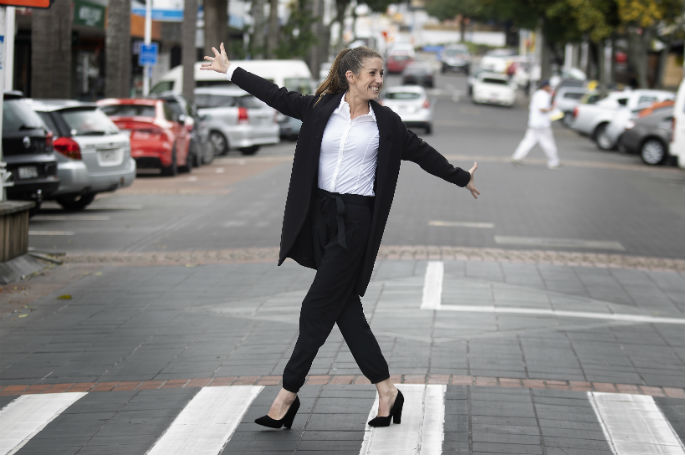 Victoria McEwan's current reality is drastically different from what her life was three years ago, thanks to a local non-for-profit.
She was living in Christchurch addicted to drugs, no roof over her head and without a job.
Eventually ending up with a criminal record, Victoria decided to pack up and move on to Tauranga.
Her life turned around in a matter of weeks after being referred to Dress for Success Bay of Plenty by her probation officer.
Undertaking a seven-day Resilient Woman programme through the organisation, Victoria's old life became history.
She spoke at a corporate dinner event last Thursday reflecting on her journey alongside Dress for Success.
"Life is good now. I have a roof over my head, I have a job, and I am clean - that's the main thing.
"My old life is nothing I want to go back to that's for sure," says Victoria.
After completing the course she managed to score a job within days.
She has now been in her job working at a Papamoa coffee shop for nearly two years.
Dress for Success Tauranga office supports clients preparing for work. They provide skills training, confidence, appearance dressings, financial capabilities and resilience training.
"I got a job the day after I finished the course, I was pretty chuffed about that. I don't even have words for it really, I just know I needed it," says Victoria.
"Dress for Success gave me the tools to help me remain focused and confident, tools I will never forget."
The charity opened an office in Tauranga late 2017. It has served clients from across the greater Bay area leading them into self-sufficiency, training and employment.
"Victoria had suffered a lot of pain in her life," says Dress for Success BOP president Michelle Pleydell.
"She was broken, drug-addicted, and with her family turning their backs on her she left Christchurch and made her way to Tauranga.
"Life events happen and affect people differently. We give clients as much or as little of a helping hand as they need."
Victoria says she is now confident in herself and about sharing her past with employers.
"From the resilience course, I am more of an open book. I used to shut off and not talk. It just gave me the confidence to open up about my past," says Victoria.
"With my criminal history, I have been able to have that chat with my employer which is so important."
"The course helped me be able to explain to my boss that I do have a criminal conviction. I could explain that I wanting to stay away from that past, and my boss is understanding of that."
She highlights the importance of supporting the organisation, saying there is a real need for their service in the Tauranga community.
"The service needs to stay here because I have witnessed so many people with stories like mine, but don't know about Dress for Success.
"I can't imagine where I would be without these guys."
More on SunLive...