Nadia Lim speaking at Tauranga charity event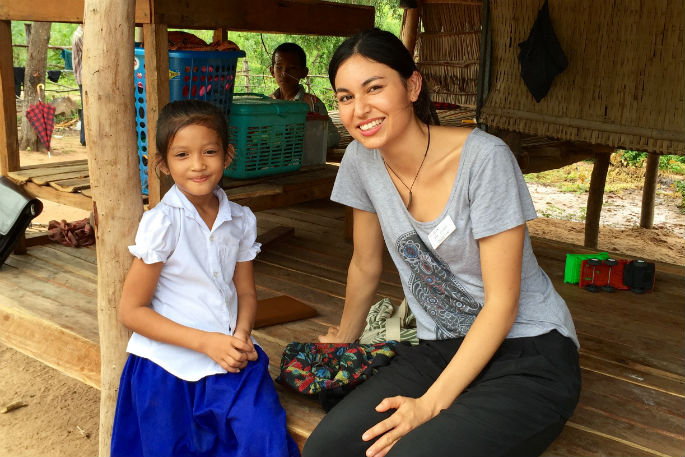 Nadia Lim is travelling to Tauranga next week to talk about the importance of providing quality education for Cambodian children – a topic close to her heart.
The Cambodia Charitable Trust is hosting a lunch with the celebrity chef as a special guest in Mount Maunganui next Sunday. They are hoping to raise funds for education initiatives in Cambodia.
Nadia's father Ken had a real love of the country and wanted to volunteer there, but unfortunately passed away before he could live out his dream.
Nadia connected with the charitable trust to be able to help Cambodia, in memory of him.
CCT founder Denise Arnold and Nadia Lim will chat about life, food and the work of the organisation while a three-course lunch is served at Fire Restaurant.
The Tauranga-based charity strives to develop systematic change in an education system broken since the Khmer regime in the 1970s.
They stand by the belief that access to free education will enable young children to break away from poverty and reduce the risk of sex trafficking and slavery.
"Crushing poverty and the threat of human trafficking are everyday realities for vulnerable children. But there is hope," says Denise on the charity's website.
"Education interrupts injustice, protects children and sets them up for a bright future."
CCT works from grassroots through to government level in Cambodia to implement steps to make real change to their education system.
The fundraising event is running from 1pm-3pm on Sunday, October 20, at Fire Restaurant in Mount Maunganui.
Tickets cost $130 and can be purchased from www.eventspronto.co.nz/nadia
All proceeds go to helping The Cambodia Charitable Trust.
More on SunLive...