Clothe kids with kindness in Tauranga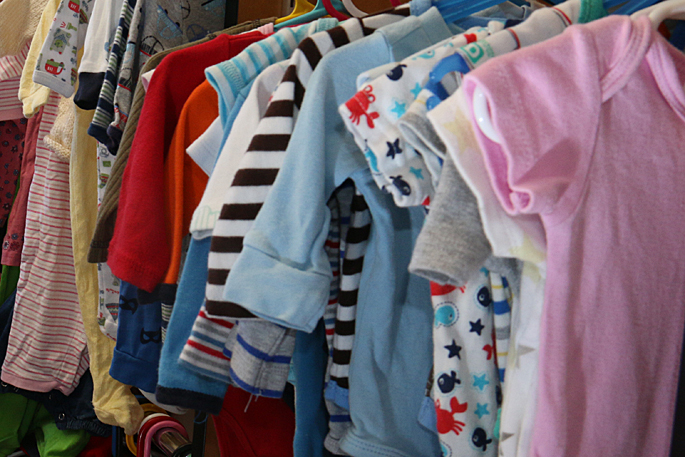 Every child deserves to have a fresh clothes to choose from each day and one lady is making this her mission.
Carolie de Koster is working with other ladies in Omokoroa to gather clothes for children of all ages from new born to teenager.
She is collecting, sorting and folding the clothes as they arrive to be given to families in need.
She says it serves a dual purpose of helping to fill kids wardrobes and gives people an opportunity to clear out clothes that are no longer worn or don't fit anymore.
Carolie has seen first-hand how handing down clothes can make a big difference to families.
"I've got nine grandchildren and I know that they constantly pass clothes on to each other and to neighbours."
A friend of Carolie's says it has been the most wonderful thing not having to buy many clothes for her three children because she is given them from other families.
The clothing donations so far have been good quality and the items that aren't suitable are repurposed in other ways, she says.
"I'm amazed at the amount of very nice, new clothes that are coming in.
"Now, these kids will have clothes that they will be gifted before Christmas, and I'm sure it's going to fill up their cupboards very nicely."
Carolie is looking for more children's clothing donations, they can be dropped at her home in Omokoroa or she will collect them.
It doesn't matter how many clothes you can donate anything from one item to a bag full is welcomed, she says.
She asks that the clothes be washed and folded to make it easier to for her to get them out to families faster.
Donations will be accepted until the last week of November and the last delivery of clothes will be in early December.
Carolie says if Clothes Kids with Kindness is successful they will do it again next year.
To donate clothes email Carolie: caroliedekoster@gmail.com
More on SunLive...