Summer looks brighter after funding announcements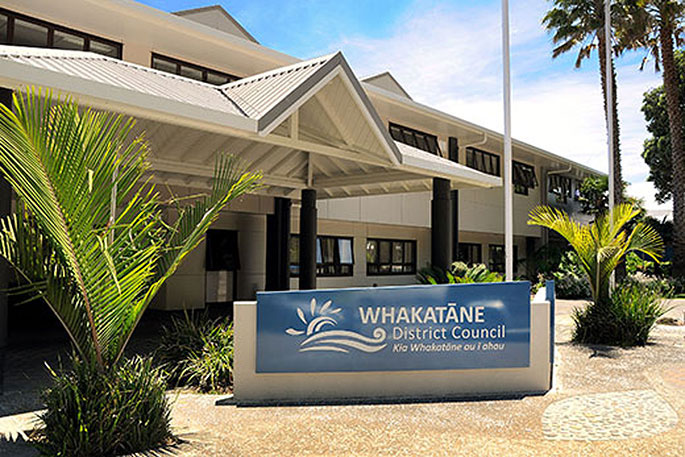 The Whakatane community will benefit from two funding announcements made last week that will see a boost to responsible camping services, and new community barbeque installed in time for summer.
Ministry of Business, Innovation and Employment has approved $156,000 as part of the Responsible Camping Fund for the upcoming summer season.
The purpose of the fund is to contribute to the operational costs incurred by the Whakatane District Council to meet demand at freedom camping sites during the peak season from Labour Weekend to Anzac Day.
The council has five freedom camping sites located at Ohiwa boat ramp, Maraetotara, West End, McAlister Street and Aniwhenua.
Whakatane District Council general manager community services, Mike Naude says the funding announcement will enable sustainable tourism growth whilst maintaining the sites at an acceptable level.
"The fund will cover the cost of employing a 'Campground Ambassador', security, ground maintenance, the servicing of toilets, and rubbish and recycling facilities," says Mike.
"Freedom camping provides a significant boost for our local economy, bringing visitors to the area for extended periods of time. It's important we cater for our visitors whilst balancing the environmental impact."
Visitors and residents alike will also be able to enjoy a new electric barbeque funded by the Eastern Bay Energy Trust. Valued at more than $20,000, the barbeque will be installed next to the River Edge Park Miniature Railway in Whakatane.
Mike says community barbeques are gaining popularity and are a valuable asset to the open spaces in the area.
"The Eastern Bay Energy Trust grant means the council can provide quality recreational facilities such as the installation of this barbeque.
"We expect it will be ready for use before Christmas so visitors and families can make the most of the summer weather and enjoy an alfresco meal at the stunning riverfront location."
More on SunLive...