Women in sport will flourish with extra funding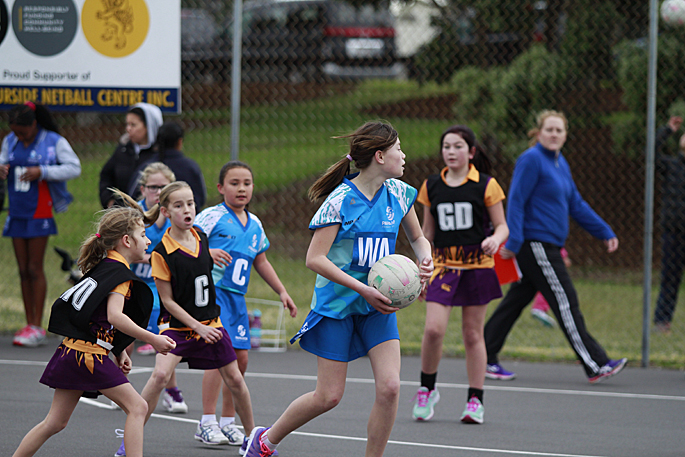 Sport Bay of Plenty is working retain women's lifetime participation in sport.
The organisation recently ran a women and girls forum in Tauranga aimed at better understanding how to ensure that women and girls stay in sport.
Sport BOP coaching and sport development team leader Dave Clarke says the event generated a lot of interest and will now be an annual event.
"The goal is to better understand how we can ensure that women and girls stay in sport and understand some of the nuances."
He says if you're a coach working with a group of girls, you need to understand what motivates them and why they are there to ensure that the reason they're there aligns with what coaches do with them.
"It's no good if they come along because they want to have fun and hang out with their mates and then we make it all about winning."
He says the various sessions held were aimed at giving people more perspective and understanding of how they can best create environments which women and girls can flourish.
Sport BOPs investment in promoting sport for women and girls is timely as the government has announced an extra $2.7 million of funding for the Strategy for Women and Girls in Sport and Active Recreation.
The new funding will deliver a Women in High Performance Sport pilot project through to June 2021.
"Female athletes make a massive contribution to New Zealand's success on the international sporting stage, yet women remain significantly under-represented in high performance leadership and coaching roles," says Sport and Recreation Minister Grant Robertson.
"Across the 26 sports in which High Performance Sport NZ invest, there are only three women currently appointed to high performance director or manager positions, and since 2015 only 19 percent of the 184 carded coaches have been women.
"The $2.7 million being invested through High Performance Sport NZ seeks to change this by creating the right environment and opportunities for far greater representation of women in high performance leadership and coaching positions," Grant says.
"A lot has been achieved since the launch of the strategy a year ago, including two new contestable funds, the delivery of the women in leadership programme and setting the Board Gender Diversity target for the sport and recreation sector, but there is much more to do.
"As a sector, and as a Government, we need to keep leading positive conversations around gender equity in sport, while also continuing to challenge poor behaviours and attitudes," he says.
Dave says any investment in the high performance space for women in sport is absolutely fantastic.
"That women and girls space not just in the high performance sense, but from the community sense is certainly growing and the investment and the work that's going in to promoting sport for women and girls has certainly increased.
"Any investment into women's sport is welcome and I think we're watching it go from strength to strength at the moment, which is fantastic."
One of Sport BOP's goal is to ensure everyone not just girls and women enjoy sport and recreation for life, he says.
He says it's about putting the fun into sport and not making it all about winning which can become the focus.
Kids often get involved because they want to play with their friends, they want to have fun and be active, he says.
"We want to make it about that, the intrinsic enjoyment of playing sport so, they'll enjoy sport for life.
"Ultimately we want them to have fun, enjoy it and stay active and healthy and that's just not physically that's mentally as well."
More on SunLive...