Tasman Sea low draws down cloud over NZ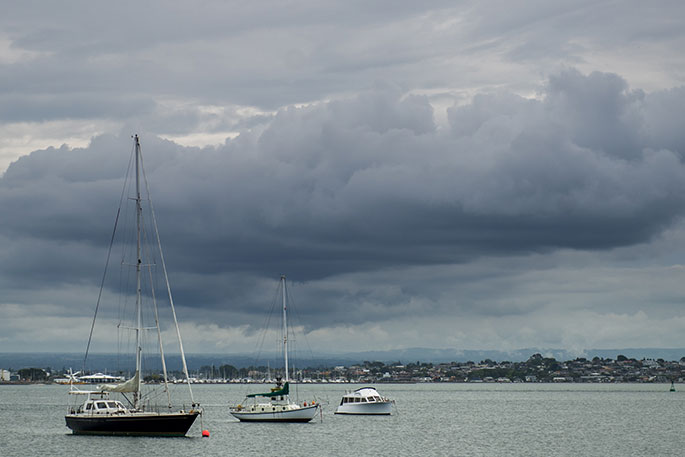 New Zealand is more like land of the long grey cloud today, as a large low in the Tasman Sea hugs the western South Island and drags down cloud over much of New Zealand.
In the north, the air pressure is higher so rain clouds will be more likely producing drizzly showers today, says WeatherWatch.co.nz
"But further south heavy rain again continues to fall on the West Coast and some gets into Southland and Otago - where a more wintry change is also developing.
"In fact despite the cloud most of New Zealand will again be mild today with above normal temperatures - except for Southland and Otago which become colder due to a separate airflow coming out of the Southern Ocean."
Most other regions have northerly quarter winds or sub-tropical winds, says WeatherWatch.co.nz
"The low isn't getting bigger nor is it really moving in, it's stalled and will slowly unravel in the days ahead.
"So don't expect a big sunny change just yet over New Zealand - but neither do we have a big low crossing NZ."
More on SunLive...