Welcoming cruise ships a hoot for Mount woman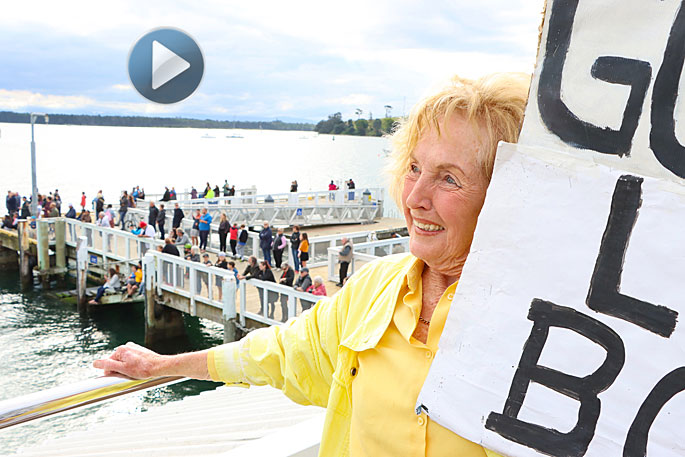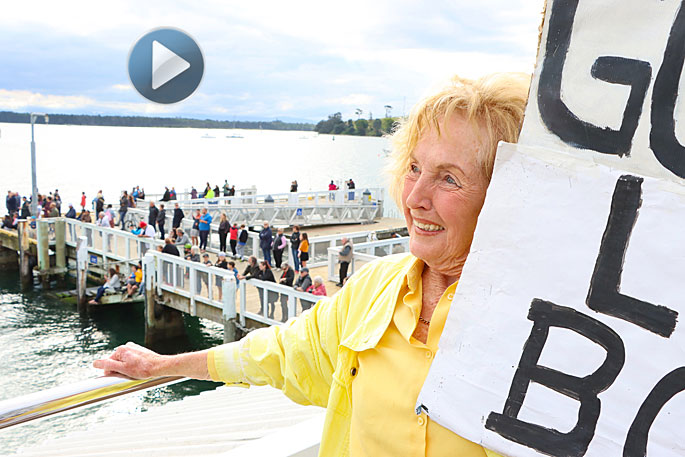 Click the image above to watch the video
A Mount Maunganui woman has taken it on herself to welcome and farewell every cruise ship as it enters Tauranga Harbour.
Lorraine Trivett has created numerous signs emblazoned with 'Welcome to the Mount', 'Farewell Captain' and 'Goodbye Love Boat'.
'Goodbye Love Boat' is reserved especially for the Majestic Princess that often plays the Love Boat television show theme song with its horn as it leaves.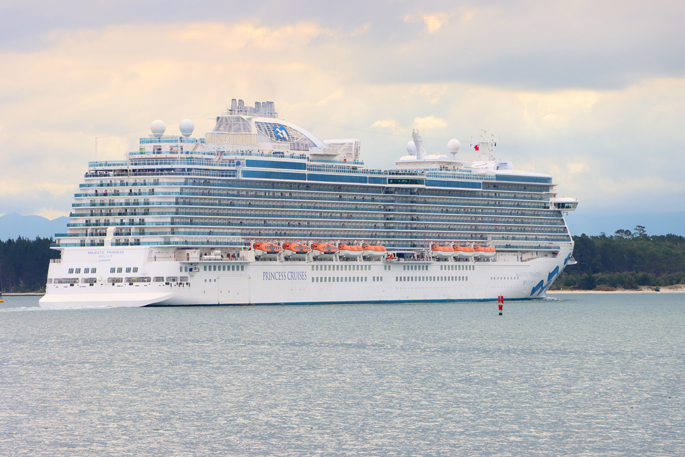 The Majestic Princess. Photo: Daniel Hines/SunLive.
She personalises her signs for each ship and tries to get the captain's name to greet them personally.
Lorraine started her tradition a couple of years ago because she felt there was a lack entertainment when passengers are departing or returning to their ship.
Come rain, hail or shine, she will greet every ship unless it arrives before dawn because it's too dark to be seen, she says.
"Well not if it's pouring, we do and usually I have other people helping me or joining in and it's just a lot of fun.
"I do it for fun, for the reaction I get back from the captains, they think it's great that I'm holding up the signs and everybody just seems to enjoy it."
"You imagine, say it just goes and there's nobody here. It's a bit boring, isn't it?"
She has numerous anecdotes from interactions with passengers as well.
"One morning it was me and a Maori gentleman. I've got the sign, he's fishing as the ship came in.
"There was so many people up on the deck. He said to me 'Will, I do the haka?" I said 'Okay, do the haka'. He did the haka and they went ballistic, they yelled and yahooed and was it was just fun."
The retiree loves cruising as well and has done 5 or 6, she says her favourite cruise has been around the islands.
The welcome is wonderful, they put leis around your neck and they're singing it's just lovely, she says.
"There's not enough hours in the day to do all the things that you can do on a ship while it's even at sea."
Hospitality is in Lorraine's blood she managed campgrounds in Mount Maunganui and Papamoa before retiring.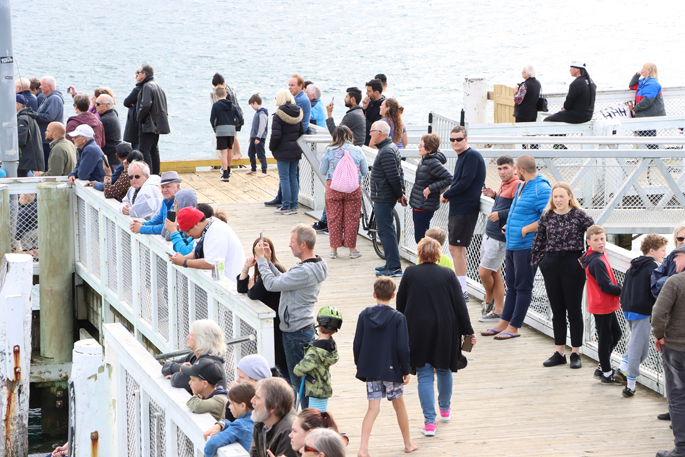 People gather to watch the ship depart. Photo: Daniel Hines/SunLive.
When she's not providing entertainment for cruise ship passengers she helps at the United Seafarer's Mission Tauranga.
Lorraine would love to have a musical component to the interactions and encourages any buskers and musicians to join her.
She wants everyone to take part in welcoming and sending off the cruise ships from Pilot Bay.
"Bring the kids, come down and have a bit of fun on the beach. Have a picnic and watch the boats."
More on SunLive...