Hospital sentence for man who stabbed father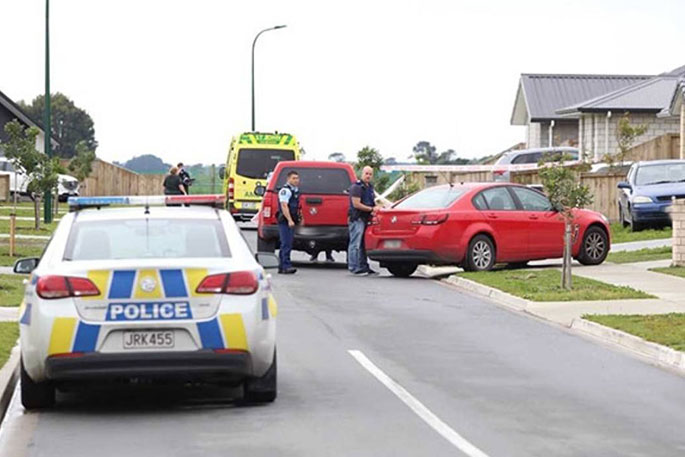 A mentally unwell man went from chopping an orange to fatally stabbing his father in front of two young relatives.
William Church stabbed his father Michael Steven Church at home in Pāpāmoa, in the Bay of Plenty, in 2018, and admitted it in a 111 call.
It was Saturday, September 22, when Michael died from four stab wounds - two to the head and one each to the neck and back.
His son, who has treatment-resistant schizophrenia, was found unfit to stand trial for murder and will be detained in hospital as a special patient, court documents say.
William had been chopping a big orange while koro was doing the dishes, Michael's eight-year-old granddaughter told investigators.
"He, William sneaked up to him and stabbed him in the throat," she said. "And then he died."
Court documents record her saying she came out of her room to find her koro lying on the kitchen floor, bleeding and with a knife in his throat, and he told her what had happened.
However, she was told not to talk about what had happened, she said.
Another child - Michael's five-year-old son - reported seeing William "chop" his father with a sharp little knife.
William has treatment-resistant schizophrenia and was deemed unfit to stand trial for murder, an October 7 judgment from Justice Pheroze Jagose said.
"His grasp on reality is evanescent at best," Jagose wrote in July.
When untreated, schizophrenia is characterised by "persisting and profound delusions, hallucinations, and disordered thought in people so affected", he wrote.
Jagose ruled in October that William was responsible for Michael's death.
Evidence which convinced him included statements from the children present, William's admissions in 111 calls and DVD interviews, and William asking the arresting officer "Did you find the knife?", along with evidence from a forensic pathologist.
Three experts assessed William's health and advised the court to detain him in hospital as a special patient - which Jagose did.
William's mental state had improved but he was still a serious risk to public safety because of a lack of insight into his condition and its consequences, one of the health assessors said.
More on SunLive...