Thousands fundraised for I AM HOPE charity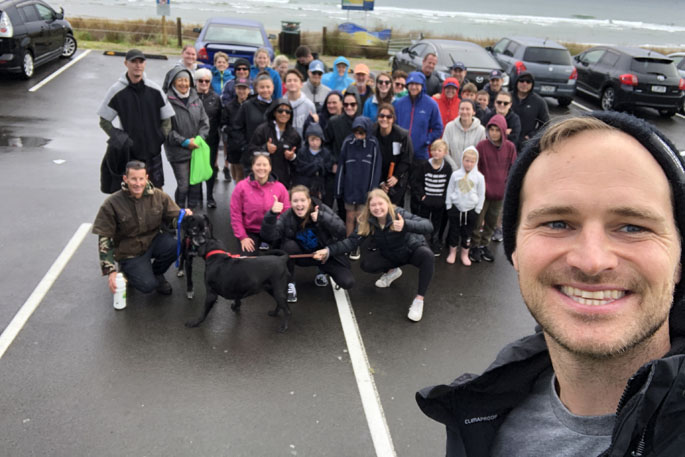 More than $5,000 has been raised for the I AM HOPE campaign over the past five weeks by Snap Fitness Papamoa team.
Fundraising methods included the gym's six week challenge and the Walk for Awareness that was held over the weekend. This is the final week for those involved in the six week challenge.
Due to the weather only 40 people turned up to the walk along Papamoa Beach on Sunday, but owner of Snap Fitness Papamoa Chris Shearer say they were still happy with the turnout.
"The message was about opening discussion about mental health, meeting new people, and asking the question – 'are you ok?'"
Chris says it was wet, cold and gloomy with the event almost being called off.
"But due to the awesome group that braved the conditions, we pushed forward and still made a morning of it. They showed they were really passionate about being there to show their support.
"It was funny in the sense that it somewhat reflected what mental health battles are like – although perception of the world is dark and gloomy, there are still people waiting to lend a hand, lend an ear to listen, shoulder to cry on, or just be there to say it's ok to feel how you're feeling."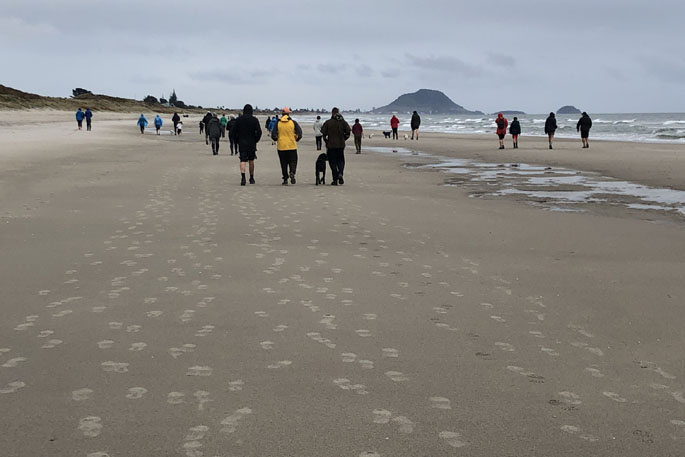 This weekend they are wrapping up the six-week challenge with final member testing. The final event on the fundraising calendar is a member's party at Papa Moe's.
"We are selling tickets for $20 each will all proceeds going towards I AM HOPE. We originally had a goal of reaching $10,000 but with Sunday's walk being heavily impacted by weather we've refocused on the $7000 mark."
Chris says the walk will be happening again next year in October.
"If people were unable to make it on the day, but still want to make a donation to show their support, they can do so by heading along to our fundraising page here: https://givealittle.co.nz/cause/walk-for-awareness-2019-papamoa."
More on SunLive...