Timing everything in Karangahake crash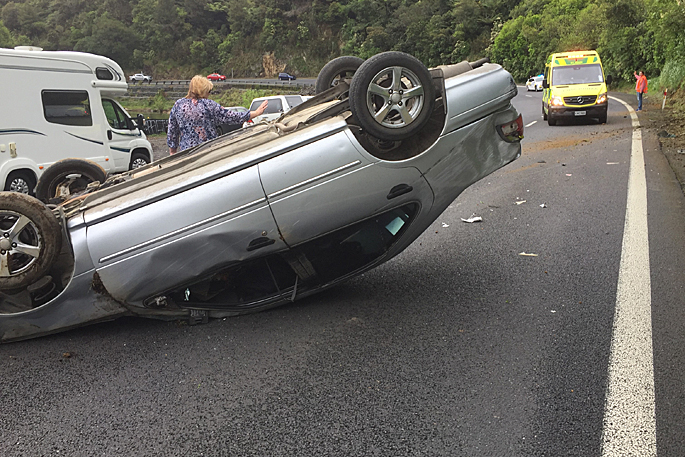 A minute can mean everything, and it was a matter of minutes that potentially saved a family from harm.
Katikati man Don Wallis is thankful he wasn't hit after arriving a few minutes after a car crash in Karangahake Gorge.
"If I'd been there a minute earlier or a few seconds earlier then they would have collected me because they came across our side of the road," he says.
He was travelling with this wife and son to Auckland airport and came across the crash around 4.20pm yesterday
"The chances are they could have hit a car. Everyone was lucky that there wasn't a lot of traffic on the road, if it had been a busy day they'd have certainly rolled into someone.
"We came around the corner and there was a car across the middle of the road and it had just stopped moving.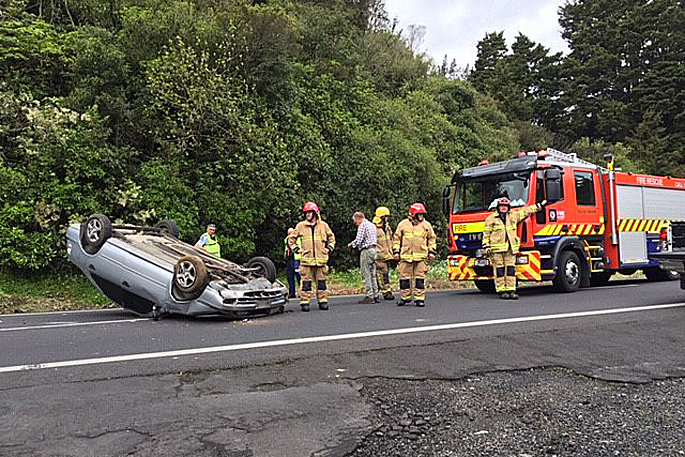 "They'd obviously whipped around the corner too fast, you could see where they'd run up on the bank and flipped over."
The driver and passenger quickly fled the crash, he says.
"There was a guy with his head in the car with his legs hanging out onto the road and we thought he was stuck in there but he was actually going back in for something.
"The other chap had already crawled out, there was two of them, this guy retrieved something from the car and then rang somebody to come and get them. Then they disappeared, they went off down the road and hid under a bridge."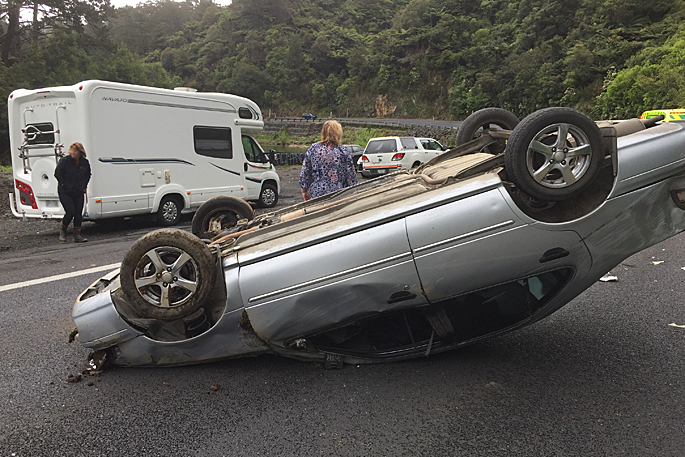 Don, his son and other motorists then directed traffic around the crash until emergency services arrived.
"By the time we started letting them through there was a fair bit of traffic held up on both sides.
"We were pretty amateurish at it but we managed to get them moving, give them each a turn from both sides. It was about 20 mins before the fire engine came then they took over the traffic."
Don say three fire engines, two ambulances and about six police cars attended the accident.
SunLive has contacted police about the incident and we will update the story when we can.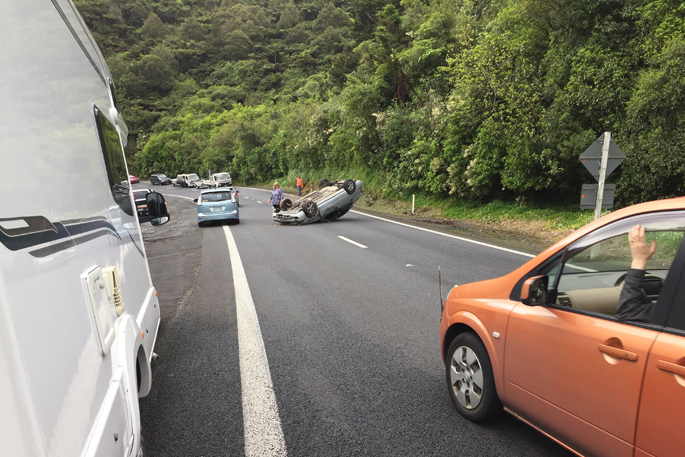 More on SunLive...